Mary Jane Blige's Time to Bounce Back
by Yash Saboo
January 24 2018, 2:49 pm
Estimated Reading Time: 3 mins, 11 secs
Mary Jane Blige is an American singer, songwriter, rapper, model, record producer and actress. Starting her career as a backing singer on Uptown Records in 1989, Blige released her first album What's the 411? in 1992. She has released 13 studio albums, eight of which have been certified multi-platinum.
Blige is known as the Queen of Hip Hop Soul, and has won 9 Grammy Awards from her 31 nominations. My Life is among Rolling Stone's 500 Greatest Albums of All Time, and Time's All-Time 100 Albums. She received a Legends Award at the World Music Awards in 2006, and the Voice of Music Award from performance rights organization ASCAP in 2007.
As of 2013, Blige has sold 75 million records worldwide. Now she is transitioning from music to movies, impressing us in both the fields of art. Blige had acted professionally before, appearing opposite Tom Cruise in the hair-metal musical Rock of Ages in 2012, channelling the Wicked Witch of the West as Evillene in a live production of "The Wiz," and even played Dr. Betty Shabazz, Malcolm X's wife, opposite Angela Bassett in the TV movie Betty & Coretta. Her latest piece of work is Mudbound, a story about two men who return home from World War II to work on a farm in rural Mississippi, where they struggle to deal with racism and adjusting to life after war.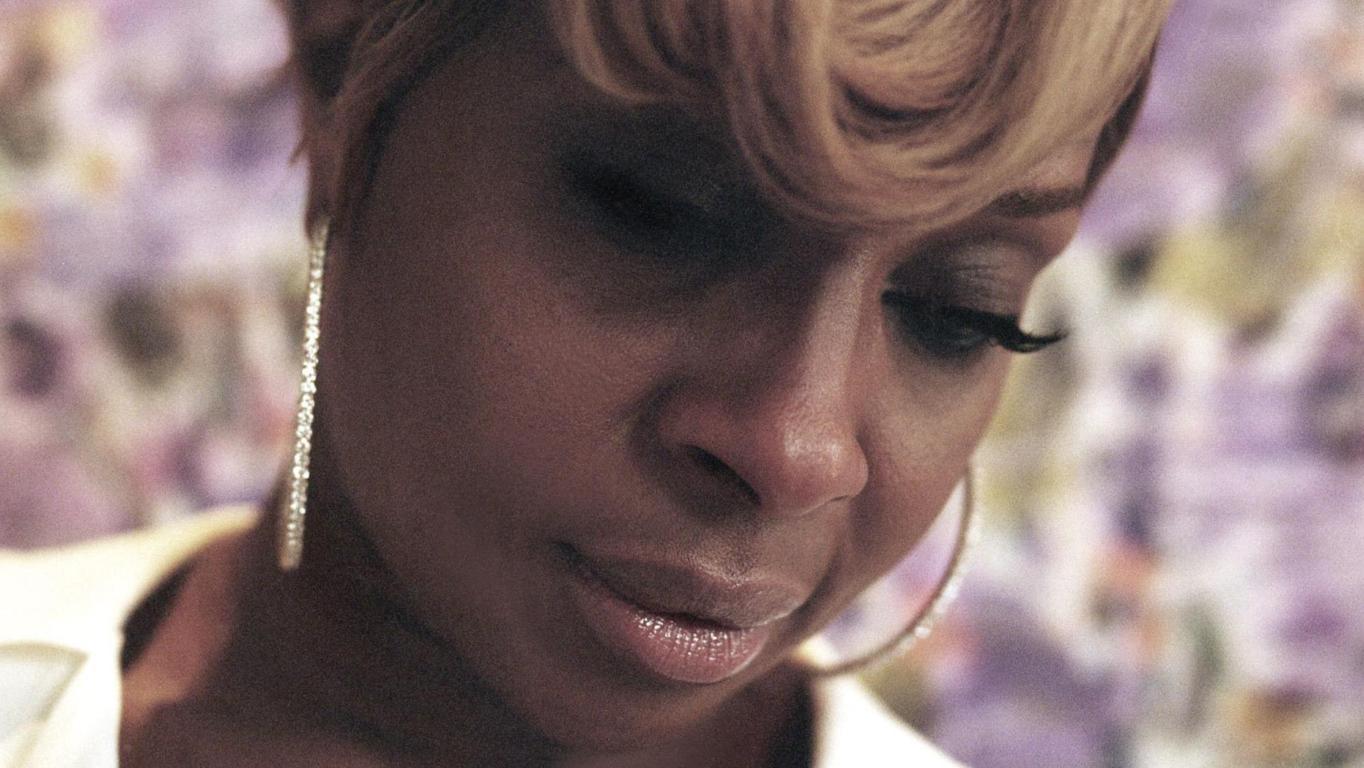 Source : i-D Magazine
During a post-Mudbound screening Q&A, director Dee Rees was asked a question that her star, Blige, didn't know the answer to: What inspired Rees to cast Blige — the "Queen of Hip-Hop Soul" and the seller of over 50 million confession-heavy albums — in her Netflix period drama? "She said she loved me in 'The Wiz,'" says Blige of the 2015 TV adaptation of the Broadway musical in which she gave a stage-owning performance as Evillene, the wicked witch. "I just thought, 'Oh, wow.' [Dee] never told me that."
Another thing Rees didn't tell Blige: In her turn as Florence, the wife, mother and beating heart of a Mississippi Delta cotton-farming family, Blige would be unrecognizable. "I cried," says Blige about sitting in the audience at the Sundance premiere of Mudbound. "I was, like, 'Oh, God. Who is that?' I couldn't see myself."
Two days before the Golden Globes — she was nominated for supporting actress and original song for Mighty River — the appealingly straightforward Blige sat in a Four Seasons hotel room, talking about delivering a career-altering performance just as her 12-year marriage was unravelling, and suddenly being taken seriously as an actress in Hollywood. "I know I went to New Orleans to try to do something great, to pour my heart out into something," Blige says. "But I didn't see this coming."
Source :www.maryjblige.com
A few days back she unleashed a Time's Up anthem, Bounce Back 2.0. The motivational track kicks off with an empowering message for women in the wake of the Time's Up movement, which is meant to promote the end of discrimination, harassment, and assault. "Ladies, let me tell you something," she sings. "We've come too far to lose / We'll win this battle."
The Mudbound actress' inspirational words continue as she describes triumph after tragedy on the track, which she first previewed back in December. "Look what we're made of," she adds. "Beautiful scars on us / This life is what we make it / Won't change a thing / Ain't worried about it, no."
The song was released on SoundCloud with the caption: "#TimesUp. It's Time to Bounce Back."