Punjabi Singer Ranjit Bawa is the Sunday Night Headliner at the Surrey Fusion Festival
by Yash Saboo
June 14 2018, 3:32 pm
Estimated Reading Time: 2 mins, 52 secs
Internationally Known Punjabi Singer Ranjit Bawa To Headline For Surrey Fusion Festival Surrey Fusion Festival is the ultimate celebration of food, music, and culture. a large 2-day community event that features free live music and family-friendly activities at Holland Park, Surrey in late July. This vibrant and lively festival attracts tens of thousands of people each year. Headliner bands last year included Nelly Furtado, The Zolas, and Warren Dean Flandez, among others. Walk Off the Earth is the headliner band for 2018.
For its 11th edition, the festival has announced Punjabi singer Ranjit Bawa as the Sunday night headliner. He will be joined on Sunday, July 22 by Pakistani-Canadian DJ and producer Khanvict and India's Ricky Kej live in concert.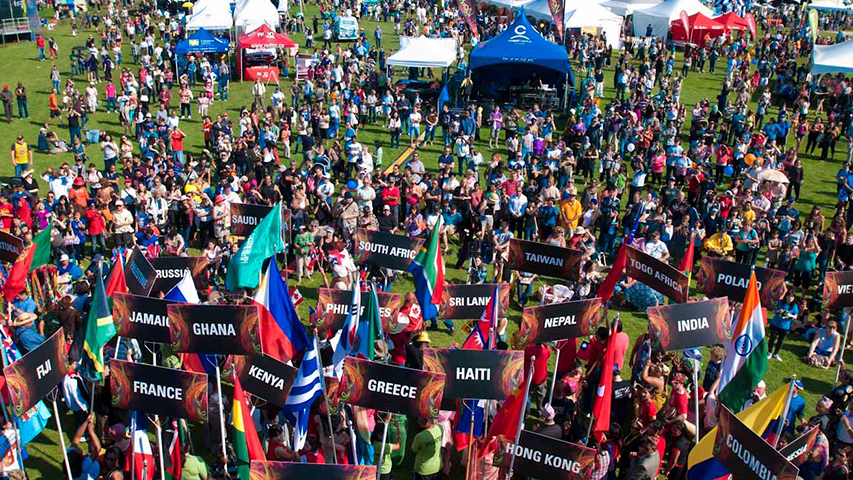 Source: Philippine Canadian Inquirer
Born in Wadala Granthian village near Gurdaspu, Ranjit Bawa rose to fame from his single "Jatt Di Akal," with his debut album Mitti Da Bawa awarded Best World Album at the 2015 Brit Asia Awards. He was always fond of music since childhood. He has also received "PTC Best Folk oriented Song Award" in 2013 for his Song in 2013, Jatt Di Akal. Since then, he has produced massive hits like Sher Marna, Tankha, Jean, Yaar Chandigarh Waliye, Ja Ve Mundeya, Parahune, Sadi Vari Aun De and many more! His songs "Ja Ve Mundeya" and "Yaari Chandigarh Waliye" each have over 32 million views on YouTube.
After releasing the audio jukebox of his latest album 'Ik Tare Wala', Bawa also released the video of one of the same album's songs 'Khand Da Khidona' on Friday, May 25.
Asad Khan, also known professionally as Khanvict, returns to Surrey Fusion Festival for his second year, and will open the stage for Ranjit Bawa. Having arrived as an immigrant in 2001, Khanvict explores his roots through his music, blending elements of classic Bollywood, Sufi and Panjabi music with Bass, Moombahton and Trap.
"Surrey Fusion Festival's Sunday, July 22 lineup will celebrate the best of the world's entertainment," says Mayor Linda Hepner. "We are excited to celebrate the City's diversity as we welcome another great South Asian headliner, Ranjit Bawa, to the stage, with support from Grammy Awards winners, plus international and local performers."
The City of Surrey, BC will witness Grammy® Winner and conservationist Ricky Kej perform his "Music for the Planet" at the Fusion Festival (Holland Park) on July 22, 2018. 'Ricky Kej LIVE in Concert' will have 6 International Grammy Awardees from India, Canada, USA, Ghana and Vietnam all on one stage right here in Surrey. Ricky Kej will be performing music from his latest album 'Shanti Samsara', which was launched by the Indian Prime Minister Narendra Modi and President of France Francois Hollande in the presence of World Leaders at the Paris COP21 Summit. The music has gained immense popularity world-over reaching out to millions of fans.
"To have someone of Ricky Kej's calibre, fellow Grammy nominees and the Surrey City Orchestra all perform together at this year's Fusion Festival makes this an event not to be missed," says Steve Dooley, Executive Director of SFU's Surrey campus. "Not only will artists from around the world engage with local artists right here in Surrey, they will also share a message of environmental stewardship that will resonate beyond the music experience."