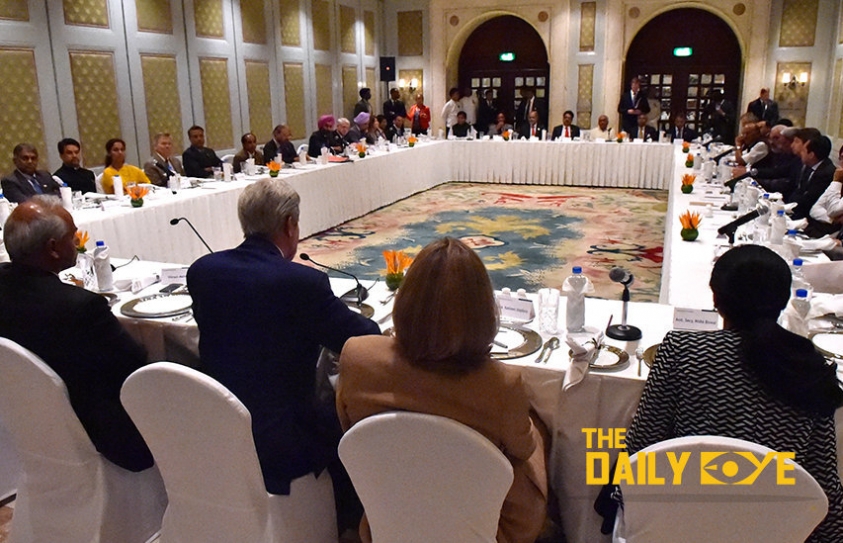 Brookings India Attempts to Decode NFHS-4
by Yash Saboo
May 22 2018, 5:29 pm
Estimated Reading Time: 2 mins, 22 secs
The 2015-16 National Family Health Survey (NFHS) is a large-scale, multi-round survey conducted in a representative sample of households throughout India. Three rounds of the survey have been conducted since the first survey in 1992-93. The fourth in the NFHS series provides information at an individual, household, district, state and country level on population, health and nutrition for India and each state and union territory.
Each successive round of the NFHS has had two specific goals: a) to provide essential data on health and family welfare needed by the Ministry of Health and Family Welfare and other agencies for policy and programme purposes and b) to provide information on important emerging health and family welfare issues.
NFHS-4 is the first of the NFHS series that collects data in each of India's 29 States and all 7 Union Territories. Also, NFHS-4, for the first time, provides estimates of most indicators at the district level for all 640 districts of the country included in the 2011 Census. In NFHS-4, women aged 15-49 years and men aged 15-54 years were interviewed.
The initial results of the survey stated that fewer children are dying in infancy and early childhood. All 15 States/Union Territories have rates below 51 deaths per 1,000 live births, although there is considerable variation among the States and Union Territories. Infant mortality rates range from a low of 10 in Andaman and Nicobar Islands to a high of 51 deaths per 1000 live births in Madhya Pradesh.
It also showed that almost all mothers have received antenatal care for their most recent pregnancy and increasing numbers of women are receiving the recommended four or more visits by the service providers. More and more women now give birth in health care facilities and rates have more than doubled in some States in the last decade.
Source : Brookings Institution
Based on this survey, Brookings India has created a consortium of scholars across many institutions, to produce high-quality papers and policy briefs in a timely manner to inform health policy in India. The Brookings India NFHS-4 Consortium aims to highlight public health research from different specializations including economics, demography, nutrition, data analytics and machine learning and management.
Topics such as infant, child and adult mortality; adult and child nutrition; maternal and child health coverage; non-communicable diseases; as well as big data analytics from the NFHS-4 will be covered.
On April 24, 2018, Brookings India, in partnership with NITI Aayog, the government's think-tank, conducted the first in a series of workshops under this consortium, where affiliated scholars presented their initial findings. Brookings India plans to organize a series of workshops and seminars by researchers in collaboration with government bodies including the Ministry of Health and Family Welfare, NITI Aayog and selected state governments.
The scholars appointed are all from well-known institutions such as Harvard University, Delhi University, Indian Institute of Management, Ahmedabad and others.