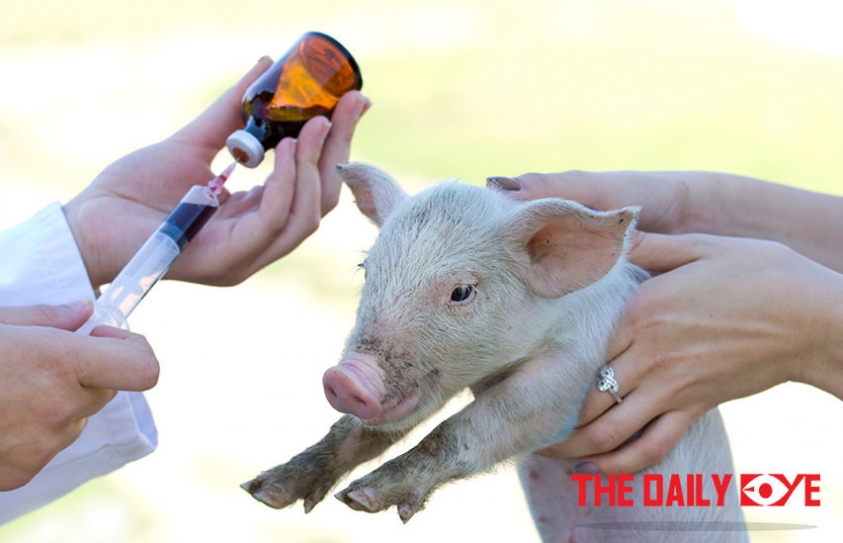 Antibiotic resistance emerging to be a major Public Health Crisis
by Yash Saboo
November 14 2017, 4:30 pm
Estimated Reading Time: 2 mins, 33 secs
Antibiotic use plays a key role in the emerging public health crisis of antibiotic resistance. Although the majority of antibiotic use occurs in agricultural settings, relatively little attention has been paid to how antibiotic use in farm animals contributes to the overall problem of antibiotic resistance.
Antibiotics are used in food animals to treat clinical disease, to prevent and control common disease events, and to enhance animal growth. The different applications of antibiotics in food animals have been described as therapeutic use, prophylactic use, and subtherapeutic use. Antibiotics can be used to treat a single animal with clinical disease or a large group of animals
World Health Organisation (WHO) suggests that farmers and the food industry stop using antibiotics routinely to promote growth and prevent disease in healthy animals.
Over-use and misuse of antibiotics in animals and humans are contributing to the rising threat of antibiotic resistance. Some types of bacteria that cause serious infections in humans have already developed resistance to most or all of the available treatments, and there are very few promising options in the research pipeline.
"A lack of effective antibiotics is as serious a security threat as a sudden and deadly disease outbreak," says Dr. Tedros Adhanom Ghebreyesus, Director-General of WHO. "Strong, sustained action across all sectors is vital if we are to turn back the tide of antimicrobial resistance and keep the world safe."
According to the WHO's statement, in some countries around 80 percent of total consumption of medically important antibiotics is in the animal sector. They are largely used in healthy animals to stop them getting sick and to speed up their growth. The WHO said such use should be completely halted. It said in sick animals, wherever possible, tests should first be conducted to determine the most effective and prudent antibiotic to treat their specific illness.
This recommendation is likely to be unpopular with farmers, who could risk financial loss, but is crucial to protect human health, according to the WHO, because the use of such antibiotics in animals is leading to increased resistance even to last-resort medicines, to the despair of doctors. However, the WHO has no power to enforce its guidelines, which are up to national governments to accept or reject, says The Guardian.
According to WHO, where possible, sick animals should be tested to determine the most effective and prudent antibiotic to treat their specific infection. Antibiotics used in animals should be selected from those WHO has listed as being "least important" to human health, and not from those classified as "highest priority critically important". These antibiotics are often the last line, or one of limited treatments, available to treat serious bacterial infections in humans.
Many countries have already taken action to reduce the use of antibiotics in food-producing animals. For example, since 2006, the European Union has banned the use of antibiotics for growth promotion. Consumers are also driving the demand for meat raised without routine use of antibiotics, with some major food chains adopting "antibiotic-free" policies for their meat supplies.