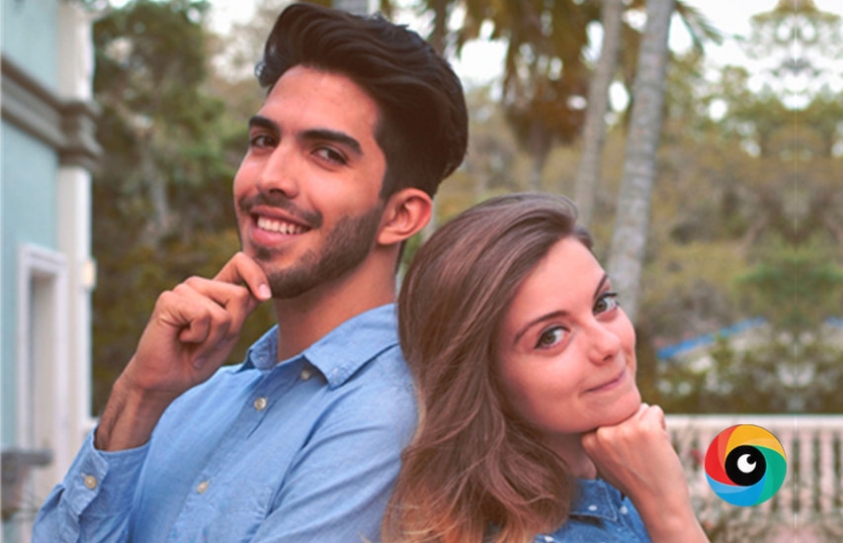 Short film on same-gender crush breaks the Internet
by Denver Fernandes
August 3 2017, 6:28 pm
Estimated Reading Time: 2 mins, 21 secs
The LGBTQ community and the animation community in general have never witnessed such a feat ever before. A 4-minute short film made by two student animators on same-sex crushes is breaking the Internet at this very moment. The film is titled 'In a Heartbeat' and revolves around "a closeted boy who runs the risk of being outed by his own heart after it pops out of his chest to chase down the boy of his dreams". The video has reached about 9 million views in its first few days of release and has been critically acclaimed by human rights and the LGBTQ community. The film itself tugs on your heartstrings and refuses to let go.
The filmmakers Esteban Bravo and Beth David are both computer animator majors at Ringling School of Art and Design Florida. They came up with this idea as part of their college thesis project. On November 16th 2016 the duo started a Kickstarter campaign and shared illustrations and designs of the film. They reached 100 percent funding goal of $3000 in the first three hours itself. The campaign now stands tall at $14,000 on Kickstarter. The movie is a living testimonial that love exceeds boundaries. Everyone, no matter the age, sex or sexual orientation can relate to this beautiful film. Moreover the video has literally no dialogue. Without any words it portrays a strong message that LGBTQ youth should be accepted with open arms and not shunned or looked down upon. Bravo and David garnered their experiences of growing up closeted and used it to bring life to this story. In an interview Bravo said, "We embodied our characters, and they embodied us. Our story in some way became theirs. After having made the film, it just felt like we had written a letter to our past selves." The themes of LGBTQ are at the forefront but the movie is ultimately about having a crush, which anyone can relate to. The makers wanted people to know that everyone goes through this in school, even Gay kids.
Only recently Disney faced a tremendous backlash over the supposedly "Gay" character Lefou in Beauty and the Beast. So much that Malaysia requested for scenes to be removed from the movie. It's a breath of fresh air that this short film is widely acclaimed and accepted. Although after the initial release of the trailer, the duo confessed that they received some hateful comments. But after that all they've received is heartwarming messages. Animation giants like Pixar and Disney have never tried to make anything that would appeal to LGBTQ audiences, since its risky and often controversial. I think the studios should learn from this endeavor and make more films like this that would appeal to all genders because love is something that transcends social norms.