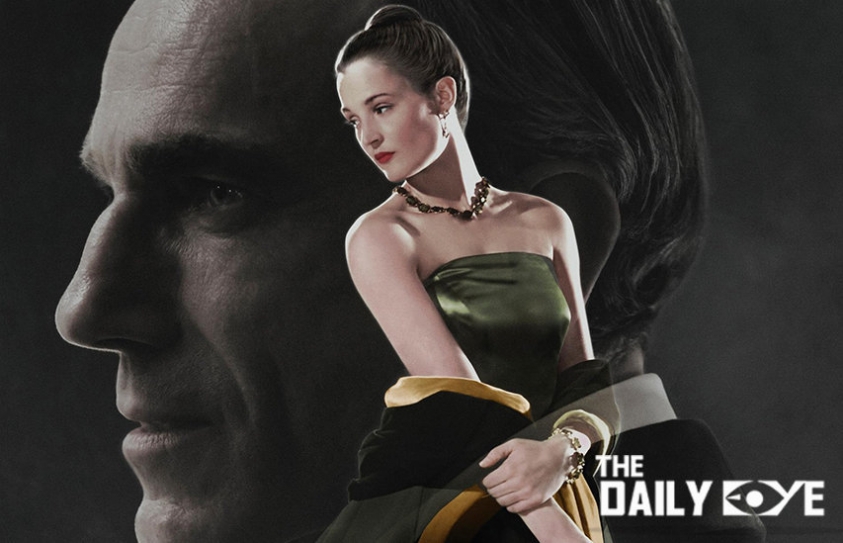 Did Critics go easy on the Phantom Thread?
by Yash Saboo
April 26 2018, 4:52 pm
Estimated Reading Time: 3 mins, 9 secs
Phantom Thread, the lush gothic romance from auteur Paul Thomas Anderson was the art-house film of the moment. For all his critical acclaim, Anderson's films have never been so elegant as to feel distant. They were intelligent, and often beautifully crafted, but always in service to their human elements. Even in The Master, his most visually beautiful and one of his most frequently disparaged movies (usually for reasons of "slow" narrative), there's still a sense of spontaneity, watching Joaquin Phoenix's Freddie Quell float through life mixing strange potions and being crude with women. Parts of Boogie Nights are like a funnier prequel to Step Brothers.
Phantom Thread received great reviews but then there's this question, "Did critics go easy on the film?".
Some critics say that Paul Thomas Anderson's Phantom Thread is passionless window-shop cinema, each static tableau lovingly arranged for display and easy dusting. Its centrepiece is a mannequin, albeit played by Daniel Day-Lewis, whose gift for keeping anything interesting is seldom so necessary.
Phantom Thread is reportedly the three-time Oscar winner's farewell performance. Pity. That makes this reunion with Anderson, a decade after each peaked in There Will be Blood, doubly disappointing. There isn't blood now; Phantom Thread barely has a pulse.
In fairness, Anderson crafts his movie in the image of Day-Lewis' character Reynolds Woodcock, a fastidious prig draping post-war London's high society in fabulous dresses. Reynolds is meticulous, obsessing over each stitch and fabric shade. He's also mercurial, a petulant, passive-aggressive sophisticate with scant life beyond his work.
Source : Urban Milwaukee1
There may be companions, women who feel lucky to become Reynolds' living dress form. Not muses; his ego doesn't require that. They are used then discarded, ushered out by Reynolds' stern sister Cyril (Lesley Manville, a study in disapproval). Reynolds seeks only new female canvases, as a shy waiter named Alma Elson (Vicky Krieps) discovers on their first dinner date.
Alma is flattered, nearly seduced by Reynolds' offer to make a dress for her. Then he immediately goes to work, measuring, assessing her body, setting her feelings aside. She apologizes for having small breasts. "It's my job to give you some," Reynolds says. "If I choose to."
Day-Lewis is excellent, as expected, as the domineering dressmaker at the head of the House of Woodcock, and it's true that the film is intended to be almost suffocating about him.
Unfortunately, no other character is given the same treatment, and that's not for lack of opportunity. Cyril, his sister and seemingly lifelong business partner, could easily have her choice to stick with him addressed when he ruminates about the past, and Alma's introduction as an infatuated and clumsy waitress almost begs for further explanation.
Anderson is an ambitious artist. A cursory analysis of the staging, music, and overall presentation shows that he's going for an ever shifting story, and most of the ways people have classified this film are present to one degree or another. Comedy, horror, romance, it's all there. But the story can't be categorised in a single genre. Anderson tried to have it all but couldn't quite do it.
Of course, you can also argue that it's not the filmmaker's job to make a clear message, and many people rejoice in the uncovering of small clues and refined interpretations that come from repeated viewings. But there's a difference between being purposefully opaque and inadequately developing your film.
Phantom Thread leaves its side characters so underdeveloped that certain issues won't resolve no matter how often you view it.