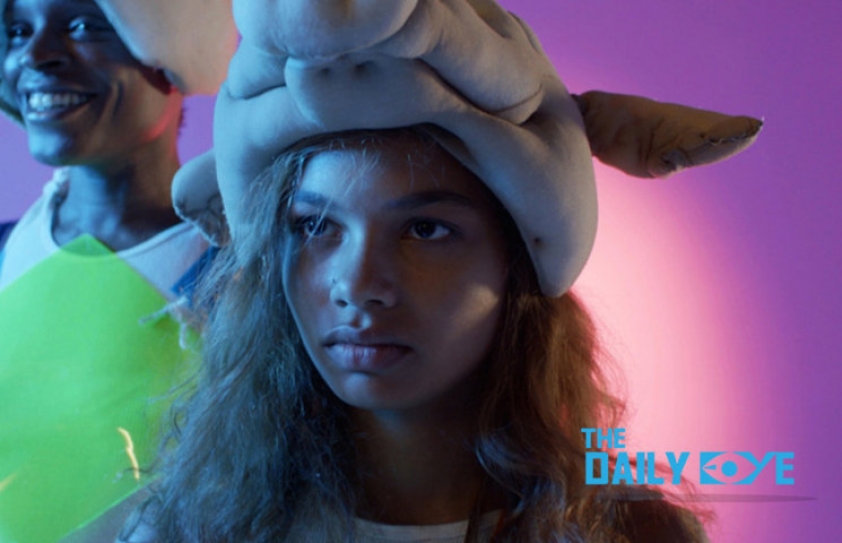 Madeline's Madeline is a Coming of Age Indie Film
by Yash Saboo
August 17 2018, 6:38 pm
Estimated Reading Time: 3 mins, 22 secs
High Budget movies like Iron Man 3, Black Panther, World War Z, Man of Steel, Fast & Furious bombard Hollywood every year. Then there are independent films like Reservoir Dogs, Memento, and Pulp Fiction which fill the gaps the high budget films leave. 2018 was a rich year for indie cinema. BlacKkKlansman, Won't You Be My Neighbor, Sorry to Bother You are few of the many critically acclaimed films that have released so far.
Joining the list is Madeline's Madeline, a film about a young theatre star who takes her performance too seriously. Although it's a rich moment for independent cinema, there's a shortage of truly experimental work, of films with original and sometimes confounding vocabularies. Josephine Decker's Madeline's Madeline is thrillingly confounding.
"It opens with a blurry montage," writes Vulture, "in which a nurse leans into the camera and says, "What you are experiencing is just a metaphor … You are not the cat, you are inside the cat." That clears up nothing, but then we meet Madeline (Helena Howard), a young girl playing a cat in an improvisational theater piece directed by the intense Evangeline (Molly Parker). Fiercely attentive, touchy-feely, alternately obsequious and cutting, Evangeline dotes on Madeline, trying to be the "good mother" to counter the girl's actual, unstable one, Regina (Miranda July). But can Evangeline be trusted? The improvisations meant to liberate Madeline are starting to push her into crazy-making territory."
Madeline_s Madeline
In its over-all contours, as The New Yorker mentions, Madeline's Madeline is a classic coming-of-age drama, the story of a young woman who is at the center of an emotional tug-of-war between the two strongest women in her life. The sixteen-year-old Madeline, who lives in a small house in the New York area with her mother, Regina, and her younger brother, Damon, has been contending with mental illness (for which she takes medicine and has been hospitalized).
Her illness and the violent outbursts that have characterized it have put additional strain on Madeline's relationship with Regina, which is already strained by familiar adolescent matters such as Madeline's increasing emotional independence, her relationships with boys, her interest in sex. Yet Madeline is also exceptionally dependent, in a practical sense, on Regina: she is a superbly talented young actor who takes part in a theatre workshop in Manhattan, where she's the only teenager among a group of adult performers, and Regina is, in effect, a theatre mom whose schedule is tied to dropping Madeline off and picking her up at rehearsals.
Though the film runs barely an hour and a half, director and writer Josephine Decker has packed an epic's worth of expressive detail, imaginative incident, emotional variety and intensity, and aesthetic invention.
The tight bond between the movie's profusion of closely observed details, fleeting moments of intimate poignancy, grand dramatic passions, and social insight is nearly fractal in its unity, yet it also evokes a sense of spontaneity and artistic discovery at every stage of the cinematic process. That sense of discovery is equally a part of the viewing experience; Decker's approach to every aspect of cinematic form and composition is as distinctive, as freely inventive, as is her renewal of the movie's classical subject, reports The New Yorker.
"I love that the film can be read in multiple ways," Decker says. "If I want to have the audience an experience where they're making up their own minds about meaning or what really happened, I have to also be asking that question. If I've answered it for myself, the audience is going to feel that and they'll all come to that conclusion. So I tried to not answer all those questions—how much is in her mind, how much is in reality—to leave it pretty open."