Timeless: Mumbai's Banganga Tank
by Vatsal Shah
July 2 2020, 12:49 am
Estimated Reading Time: 3 mins, 27 secs
A photo-essay by Vatsal Shah on the old-world ambience and the resilience of Banganga, where the ashes of Rishi Kapoor were immersed.
On April 30, in the midst of the strictures in Mumbai due to the worldwide outbreak of the Covid-19, there was precious little that even the first family of Mumbai's film industry could do.
Denied the permission to airdash to Haridwar, the ashes of the widely adored Rishi Kapoor (age 67), were immersed in the Banganga Tank in South Mumbai.
Perhaps the charismatic actor would have laughed lightly, his last remains were meant for the city he loved. Only wife Neetu Kapoor Singh, daughter Riddhima Kapoor Sahni, son Ranbir Kapoor, his girlfriend Alia Bhatt and director Ayan Mukherji bade him a tearful farewell there.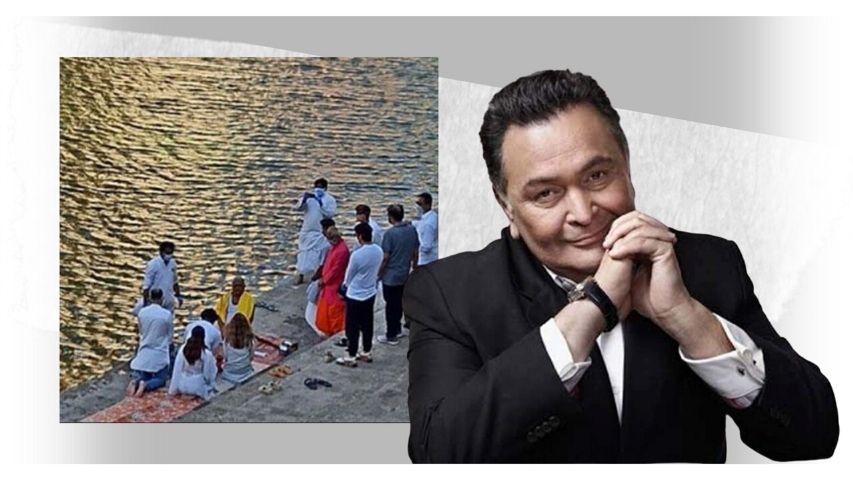 Despite the rush of the paparazzi, which for once didn't overstep their limits, the rite was performed with dignity and respect. Prayer meetings were organized by the RK family at home.
That day Banganga appeared to be in a state of mourning.
The congested row of buildings and shops for essential goods, aware of the solemnity of the event, were helpful, indeed as they always seem to be. In fact, the faces of Banganga have resilience and faith written large on their faces. Even as a rash of skyrises mushroom around the vicinity, the Banganga has retained vestiges of its history and its mythological ethos.
The lanes leading to the tank are so narrow that cars barely manage to reach the relatively new housing colonies. The older tenements can be reached mainly through a jagged stairway beginning from the BEST bus terminal, close to the Governor's residence - Raj Bhavan.
A famed tourist spot, Banganga which is part of the Walkeshwar temple complex in Malabar Hill, preserves its centuries-old ambience. The stone steps leading to the tank have aged and eroded; it is not exactly in its best shape currently. On the upside, it has not been ruined by unchecked restoration.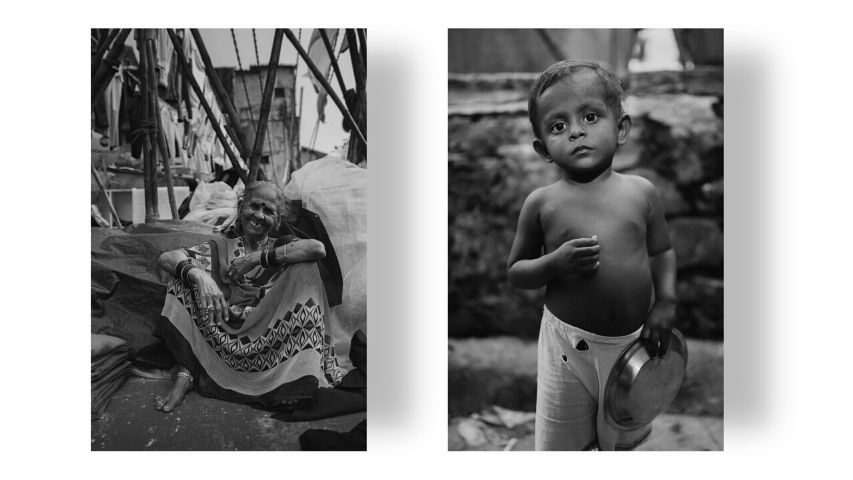 Built in 1127 and rebuilt out of donations in 1715, according to lore, the water sprung forth at the tank when Lord Ram had stopped at the spot to search for his kidnapped wife Sita. Thirsty, he is believed to have asked Lakshman for water, who shot an arrow into the ground which gushed out, forming a tributary of the Ganges. Hence the name Banganga - Ganga created by a baan (arrow).
Dotted with temples, shrines cremation ground, samadhis and a dhobi ghat, Banganga is a neighbourhood for the deeply devout, who consider themselves fortunate to be part of a sanctified part of the sprawling metropolis.
Old-worldly aatta chakkis, a barber shop, tailoring establishments and flower stalls co-exist with kitchens run by housemakers supplying cooked vegetarian meals to white collar workers and senior citizens.
Since the lockdown, children have been kept behind closed doors. At a short distance, taxi drivers - now mostly out of work - spend their time playing cards and carrom. When we take a photograph of them, they say, "Wait, we'll take off our masks for a minute, so our faces will be seen."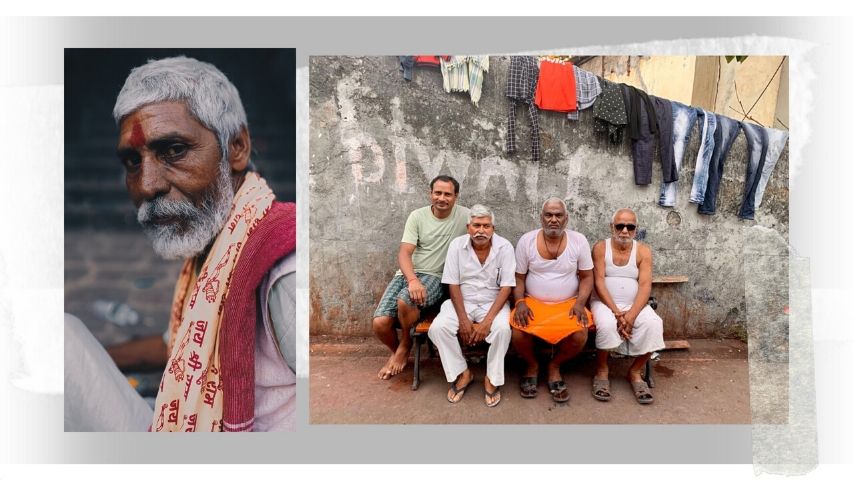 Disarmingly, Bangangakars relish being clicked, explaining, "We are proud to be so near the holy waters. This virus has made all of us stay at home mostly, and we have accepted it. We are living in strange times. Prayers go up every day that we will get through it together. "
A Banganga cultural festival would be held annually. This year that seems unlikely. The globally-renowned percussionist, Trilok Gurtu, has paid tribute to the hallowed place by recording an album titled Broken Rhythms (2012). And there was a time when Bollywood films would be shot on the water tank's steps frequently.
Ducks still abound on the steps, and the devout continue to cleanse themselves by bathing in the waters during the early morning hours.
Quite coincidentally, when Shammi Kapoor and Geeta Bali had eloped, their marriage had been performed at a Banganga temple in 1955. And now his nephew Rishi Kapoor's ashes have mingled in the Banganga waters, almost as if to suggest that life comes to full circle where Lord Rama had stopped to find some drops of water.