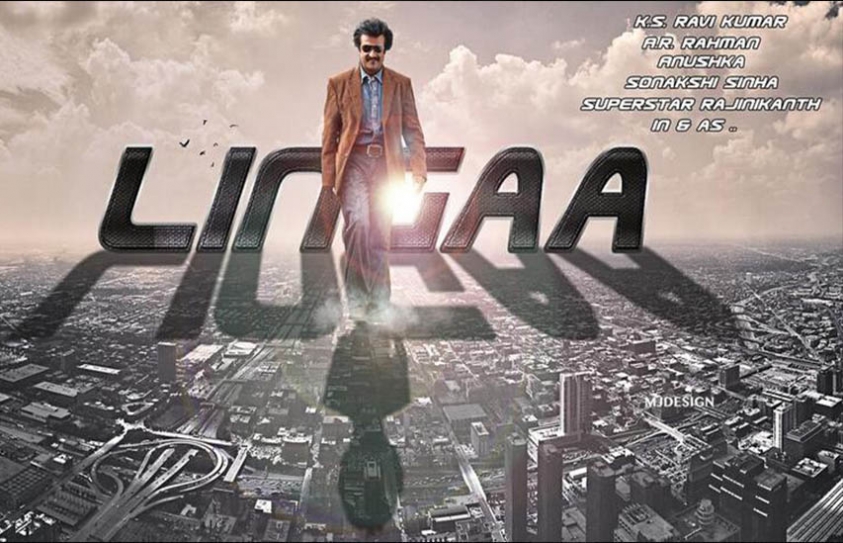 True Review : Lingaa
by Niharika Puri
December 27 2014, 2:50 pm
Estimated Reading Time: 3 mins, 11 secs
Critics rating: 1.5 stars
Cast: Rajnikanth, Jagapati Babu, Sonakshi Sinha, Anushka Shetty
Direction: KS Ravikumar
Produced: Rockline Venkatesh
Written: Cheyyar Arun, Pon Kumaran
Genre: Action, Drama
Duration: 178 Mins
Superstar Rajnikanth, despite the flamboyant dressing and the swashbuckling style, does not have the best vehicle to showcase his éclat. At age 64, he continues to do what he does best, the staleness of repetition working against him. The veteran is no longer infallible, as evidenced by this year's Kochadaiiyaan and the recently released Lingaa.
Here too he has double roles which blend into each other, since there is no attempt to distinguish between the two personas, even if they are in two different eras. The first is of petty thief Lingaa, who descends from the royal Kodiyur lineage but believes that he has no legacy to show for it. His resentment is directed towards his grandfather Lingeswaran who left nothing for him and his father by way of inheritance.
Cut to British-occupied India in 1939 aka the flashback mode which takes up a massive chunk of the film. Lingeswaran is the wealthy Maharaja of Kodiyur, who takes it upon himself to build a dam for the parched land of Solaiyur village, against all odds and despite the corrupt bureaucracy. It takes all of his resources for the successful construction of the dam and the temple, a mission in which he is aided by the village belle Bharati (Sonakshi Sinha, with impeccably coloured hair).
Present day Lingaa is the only one who has the sacred right to unlock the temple in order to save the dam (the reasons are ludicrous but few in the audience would be seeking logical expositions). Evil MP Nagabooshan (Jagapati Babu) sets forth with his own political chicanery to ruin the dam. He also has his sights set on feisty journalist Lakshmi (Anushka Shetty), who is doomed to be the poorly written love interest.
Lingaa is unapologetically self-referential and reverential. One of Rajnikanth's characters is fervently referred to as Thalaivaa, while most characters simply weep at the glory of watching him move in a slow motion swagger.
The hero's entry is dreadfully banal, where he dresses in flashy suits and grooves, utterly oblivious to the bevy of fawning blondes gyrating around him. Lingaa is also not above blatant promotion of a jewellery brand or throwing in absurdities like a dream sequence where the titular character is dressed like a pirate.
The 20th century sequences are aesthetically poor (cheap, ready-made turbans are a definite eye sore) and in the opening frame factually off. A caption clearly establishes the year as 1939, yet Maharaja Lingeswaran is seen reading Joseph Campbell's The Hero with a Thousand Faces which was not published until a decade later in 1949.
Lingaa was released to coincide with its leading man's birthday on December 12. It seems like little coincidence that there should be a cake-cutting scene written into the plot. In spite of the main plot being set in the British era, a rambling love song is shot like a modern musical in a grandiose Balaji set. Caste politics and patriotism have been thrown in as an unnecessarily preachy plot device which takes the story nowhere.
The abrupt editing does not do any favours for your nerves. Scarcely are you settled into one scene when the action suddenly jumps to another setting, never mind if it abruptly cuts off a background score in progress in the previous scene. There are a lot of flashbacks thrown in for emotional resonance to hammer irony and emotions into the audience, even if the scenes have happened a few minutes ago. The expansive running time at nearly three hours does not help.
Lingaa is for die-hard Rajinikanth fans only. There is nothing to favourably incline the others to stay.