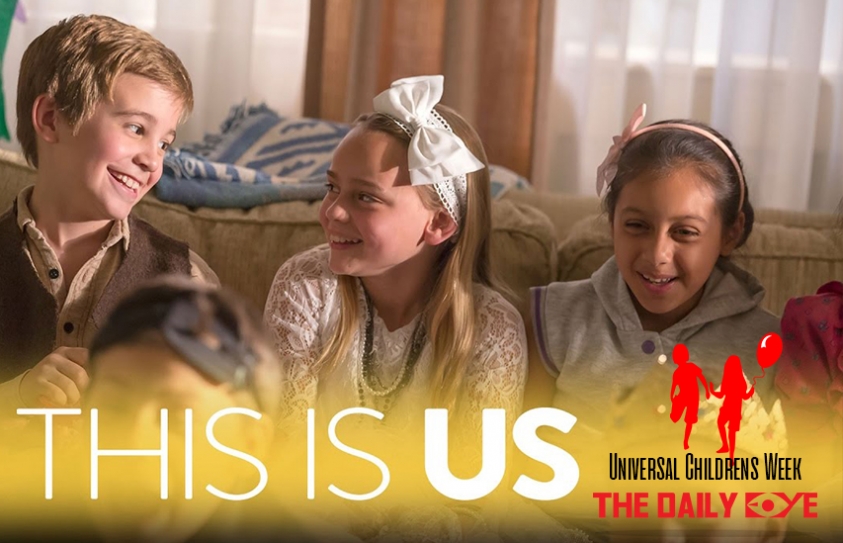 THIS IS US: The Child is the Father of the Man
by Himanshi Saboo
November 20 2017, 4:58 pm
Estimated Reading Time: 3 mins, 18 secs
Today of all days, we are told to keep the child in us alive, the innocence the passion and the ever-growing curiosity of children are unmatched, but what about the adult in children? After all, they are growing every day and becoming one of us, how much of their adult life decisions are influenced by childhood and their parents? This is Us is all about that. Beautiful moments to cherish, a tear-jerking intertwined tale of families and their love, support, and influence.
To say that I rarely watch a family drama would be an understatement, I have only one mother-daughter tale in that list - the stories of which I took with me long after the show stopped airing. I am talking about "Gilmore Girls" the fast-talking mother-daughter duo and their experience were a precious series of events, Milo Ventimiglia stole every teenage girl's heart with his "mysterious boy" role. When I heard raving reviews of This Is Us all over the internet, I wasn't so sure until I saw the cast. There he was, as handsome as ever Milo Ventimiglia, I watched the pilot and I am hooked!
One of the best things I like about a show or a web series is an intriguing pilot, the one that wouldn't make you pause and look through your phone to check if something much more interesting is happening anywhere else. This Is Us was one of the most interesting pilots and if you haven't watched it yet I suggest you do so before reading this: SPOILERS AHEAD!
Fair warning has been given! The story is between multiple timelines, in one of the timelines we have Kate, Kevin, Randall. Kate and Kevin are twins, Kevin is a successful TV actor who isn't satisfied with his role, Kate, on the other hand, is battling weight issues while Randall has a beautiful family and a successful job. In another timeline we see Jack Pearson (Husband) and Rebecca Pearson (Wife) rushing to the hospital. Rebecca is pregnant and about to give birth, the doctor lets us know that this pregnancy is a sensitive one since she is giving birth to triplets and they all pray for a successful delivery of all three children. Kevin starts to realize his role on the TV show is meaningless and purely for his looks, Kate goes to a "Weight Loss Anonymous" group and meets a guy but she is skeptic about dating since she only wants to focus on losing her weight while Randall finds his biological father and decides to meet him finally.
Flashback to another timeline, the Pearsons lose one of their babies in delivery, they are devastated, Jack does not know how to cope up with this loss, when he is finally able to see his babies a firemen standing beside him asks "Which one's yours?" and he points out to two twins in the cradle, and asks the same to the firemen to which he says "I am not here to take one, I brought one here, someone left him at the fire station", he points out to the baby next to Jack's baby who's African American. Jack believes it to be a destiny, they losing a child and finding one this way, he adopts them and by now you me and everyone has understood: They are Kate, Kevin and Randall.
Such precious moments and more on This Is Us takes us back to our childhood and makes us wonder about different situations we faced and how it shaped us to be what we are today! More than that, it makes you be thankful for the beautiful set of parents you are gifted too.
On Children's Day we should thank the parents first, after all we both got those titles at the same time, isn't it?
This Is Us is available to watch on Hotstar: http://www.hotstar.com/tv/this-is-us/10947