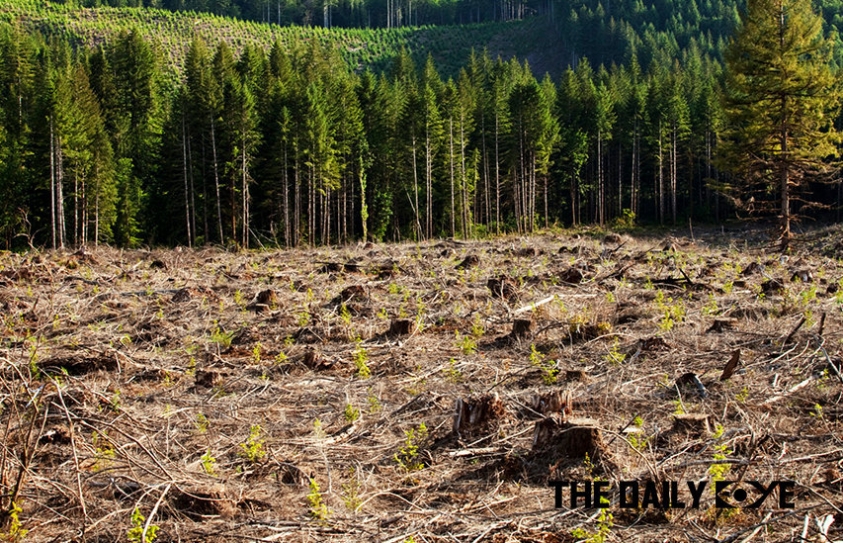 The Price we pay for 'The Love of Chocolate'
by Himanshi Saboo
September 18 2017, 6:19 pm
Reporters have travelled across Ivory Coast where the main cocoa plantation business takes place. They documented rainforests cleared for cocoa plantation, villages and farmers occupying supposedly protected national parks, enforcement officials taking kickbacks for turning a blind eye to infractions and trading middlemen who supply the big brands indifferent to the provenance of beans.
Cocoa traders who sell to chocolate lovers' favourite brands Mars, Nestlé, Mondelez and other big ones buy beans grown illegally inside protected areas in the Ivory Coast, where rainforest cover has been reduced by more than 80% since 1960. In recent years, the annual rate of deforestation inside the parks has doubled, and in both Ivory Coast and Ghana it is twice as fast as in the unprotected areas.
According to the environmental group Mighty Earth which published an investigation into deforestation caused by chocolate, the ballooning global demand for chocolate (thanks to our sweet tongues) means that if nothing is done now, by 2030 there will be no forest left. Up to 70% of the world's cocoa is produced by 2 million farmers in a belt that stretches from Sierra Leone to Cameroon, but Ivory Coast and Ghana are the giants, the world's first and second largest producers. They are also the biggest victims of deforestation. Ivory Coast is losing its forests at a faster rate than any other African country – less than 4% of the country is covered in rainforest where once it was one-quarter.
Major chocolate producing companies like Mars, Hershey's, Ferrero are responsible for this environmental condition. When approached for comment, most of these companies acknowledged the problem of deforestation for cocoa production and said they were committed to tackling the problem.
Barry Parkin, chief sustainability officer at Mars said, "We are committed to identifying the best ways to end deforestation and forest degradation in the global cocoa supply chain. We know that sustainable cocoa is too big a challenge for any one company to address. That is why we are partnering with others in the industry to try and drive change at a global scale."
Nestlé said it was "opposed to the deforestation of rainforests and peatlands around the world. Nestlé regards it as one of the most serious environmental challenges facing the world." Ferrero decided not to speak or comment on this issue
Government commitment to protecting national forests is also the key. "Companies alone can't solve this, and the government alone can't solve this," says Richard Scobey of the World Cocoa Foundation.
Privately, activists have been warned not to touch cocoa, the backbone of the country's economy whose vertebrae reach the highest levels of society. Those who do can get into serious trouble. In 2004 Guy-André Kieffer, a French-Canadian journalist working on a story about cocoa and corruption disappeared. He is believed to have been killed.
In Mount Sassandra, farmers run away at the sight of visitors, aware that their business is illegal. But these farmers are not the ones earning the vast profits made from chocolate, many survive in poverty, often exploited and underpaid for their crop. Most cannot even afford that basic luxury in the west: a bar of chocolate. "It's white people who eat chocolate, not us," one says.