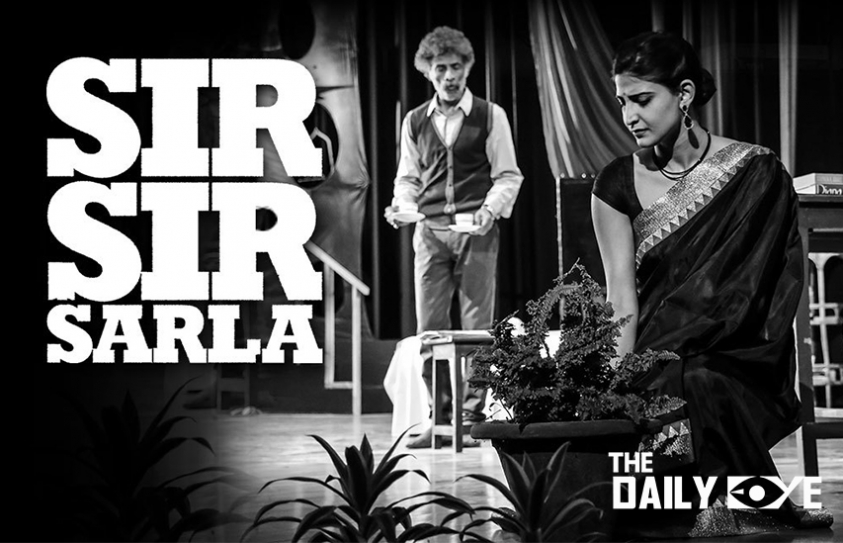 Pursuit of Happiness
by Deepa Gahlot
February 16 2018, 4:27 pm
Estimated Reading Time: 2 mins, 5 secs
Money can't buy love, compatibility or happiness, as a young woman in Makrand Deshpande's play, Sir Sir Sarla discovers for herself.
The professor she admires and listens to when he advises her to pick a rich suitor over a poor, nerd who loves her, does not understand the complexities of the heart-- not even his own.
Source : The Week
When Makrand Despande wrote and directed Sir Sir Sarla in 2001, it was as a response to frequent criticism that his plays were too abstract. So, he set out to write a play that would be accessible, and not surprisingly, this one has turned out to be his most successful. It is one of the few of his plays he returned to, taking on the role of 'Sir' that had been played by Rajendra Gupta in the first run (with Anurag Kashyap and Sonali Kulkarni in the cast). He had also written a sequel to the play, and then combined both parts into one. He has picked it up once again and directed a Gujarati version (adapted by Saurabh Shah), produced by Manhar Gadhia.
Pratik Gandhi plays Professor Pathariya, the 'Sir' of the title, who is idolized by his students. Two of them Sarla (Bhamini Oza Gandhi) and Phanidhar (a scene-stealing, endearing Shivam Parekh) were particularly close to him. When the play opens, Phanidhar is seen in Sir's home, working on a project, serving as an amanuensis and general dogsbody
Through a series of flashbacks, Sarla appears—a bright and chirpy student, in love with the professor. Phanidhar is in love with her, but unable to express his feelings. For ethical or other reasons, Sir gently disentangles Sarla and her infatuation from his life, and pushes her into marrying the rich Keshav (Ojas Rawal).
For years later, Sarla walks into his house again, claiming that her marriage is over, because she has nothing in common with her husband and his business-minded family. Sir is put on the dock by Sarla, Phanidhar and Keshav for ruining their lives by that decision he forced on Sarla.
It is a Makrand Deshpande play, so it can't be a simple love triangle—there is poetry, philosophy and sharp wit in the dialogue, plus the unanswerable question: how does it matter to love if it exists or not. Of course, there is no easy answer and words are inadequate -- even for a professor who studies classic romantic literature.