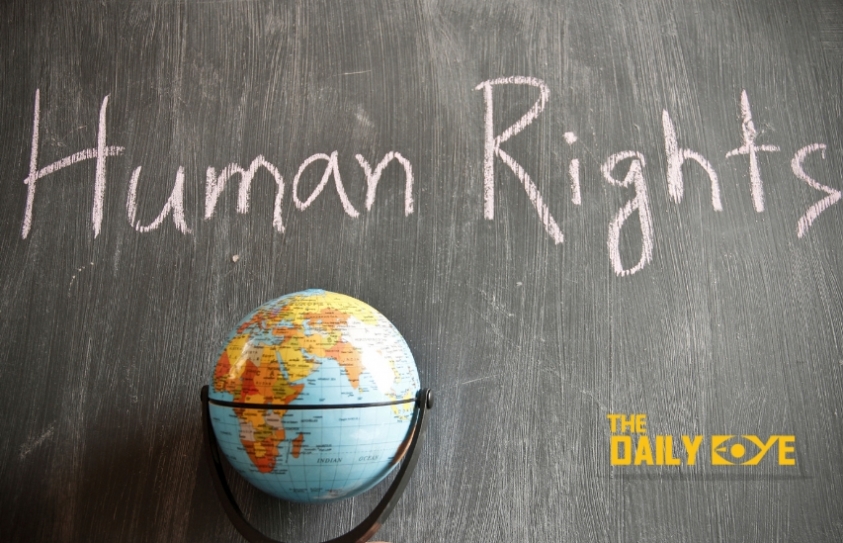 Human Rights News Stories from 2018
by Shruthi Venkatesh
December 21 2018, 5:14 pm
Estimated Reading Time: 2 mins, 59 secs
From discrimination of LGBT to drugs – human rights issues and stories have never grown old. Every day, we hear issues related to human rights in some way or the other. Here is a list of such stories from 2018 put together by Paul Aufiero for Human Rights Watch.
Russian authorities have taken social media statuses a bit seriously and have registered 762 'extremist crimes' so far this year. One case is that of Daniil Markin, a 19-year-old film student from Barnaul. He is standing trial for saving several memes mocking Christianity in an album on the social media platform VKontake (VK). One morning in July last year, anti-extremism police came to Markin's apartment with a search warrant, seized his electronic devices, and took him in for interrogation. Russia's Federal Financial Monitoring banned him from using his bank accounts. The case against him on charges of "inciting hatred against a religious group" moved to trial. These acts triggered authorities in Altai region who were then building similar cases against at least three other 'online offenders'.
LGBT Rights
The slogan documents how recent laws carve out space to discriminate against LGBT people in adoption and foster care, health care, and access to some goods and services. However the laws fail to balance moral and religious objections to LGBT relationships and identities with the rights of LGBT people themselves. The report enfolds that lawmakers should enact non-discrimination laws that prohibit discrimination based on sexual orientation and gender identity in employment, education, housing, health care, and access to services.
The Philippine Supreme Court has finally opened doors to same sex marriage, the country being an overwhelmingly Catholic country. Philippines now join Taiwan at the forefront of Asian countries with marriage equality. With the declaration over the same-sex marriage case, lawmakers have an opportunity to proactively protect the rights of LGBT Filipinos. Fortunately the country is now showing similar leadership in recognizing and advancing the rights of same-sex couples.
Human Rights
Philippine President Rodrigo Duterte's murderous "drug war" killed more than 12,000 drug suspects so far and yet he responds to increased criticism of his anti-drug campaign by impugning, harassing, and threatening critics of the government and human rights defenders. Many human rights activists and communists are targeted and killed in brutal ways. The country also has a fast-growing HIV epidemic in the Asia-Pacific region, fuelled by the government's poor response to the crisis. Students are bullied, harassed, and discriminated against because of their sexual orientation and gender identity.
Sheikha Latifa daughter of the ruler of Dubai, tried to flee by sea to a third country in order to get out from her family who were raising serious concerns on her safety. She was later brought back to UAE and the authorities gifted her right to freedom that she must have her contact with the outside world. "The widespread or systematic practice of enforced disappearance constitutes a crime against humanity as defined in applicable international law and shall attract the consequences provided for under such applicable international law" states International Convention on the Protection of All Persons against Enforced Disappearances in regard to Latifa's case.