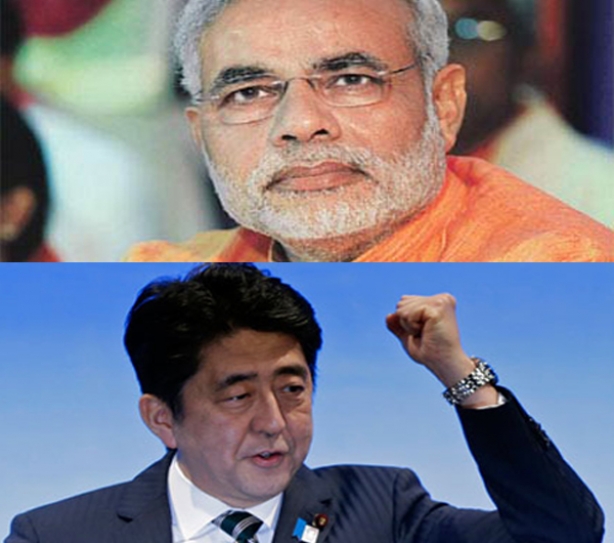 Will economic empathy shared by Narendra Modi and Shinzo Abe enable Japan to play key role in India's growth?
by The Daily Eye Team
June 3 2014, 11:56 am
Estimated Reading Time: 1 min, 18 secs
Suzuki Motor Corporation's investment in the 1980s was a transformational development in India's economic history. It revolutionized the automobile sector, bringing in advanced technology and management ethics to India. Generous Japanese aid has flowed in since — today India is the largest recipient of Japan International Cooperation Agency's (JICA's) overseas assistance programme. Many mega infrastructure projects in India — from Delhi Metro to the $90-billion Delhi-Mumbai Industrial Corridor — are being executed with help from Japan. It is also playing an important role in the construction of the Western Dedicated Freight Corridor (DFC) and the Chennai-Bangalore Industrial Corridor (CBIC).Nurturing Ties Amid Political Shifts The beginning of the 21st century witnessed a dramatic transformation in bilateral ties. Guided by the strategic vision of former prime minister Yoshiro Mori, the leadership of the two countries, cutting across party lines, recognized the merit of substantive bilateral engagement, a senior government official told ET Magazine. Recognition of the mutual advantage in enhancing the bilateral ties has driven India-Japan relationship in the past 15 years. During Mori's visit to India in 2000, the Japan-India Global Partnership in the 21st century was launched, providing an impetus to stronger bilateral ties. The global partnership formed the foundation for the strengthening of ties in diverse fields, including identifying strategic convergences. The joint statement signed by Singh and Abe in 2006 added a new dimension to the bilateral ties and the relationship was upgraded to a global and strategic partnership with the provision of annual prime ministerial summits.