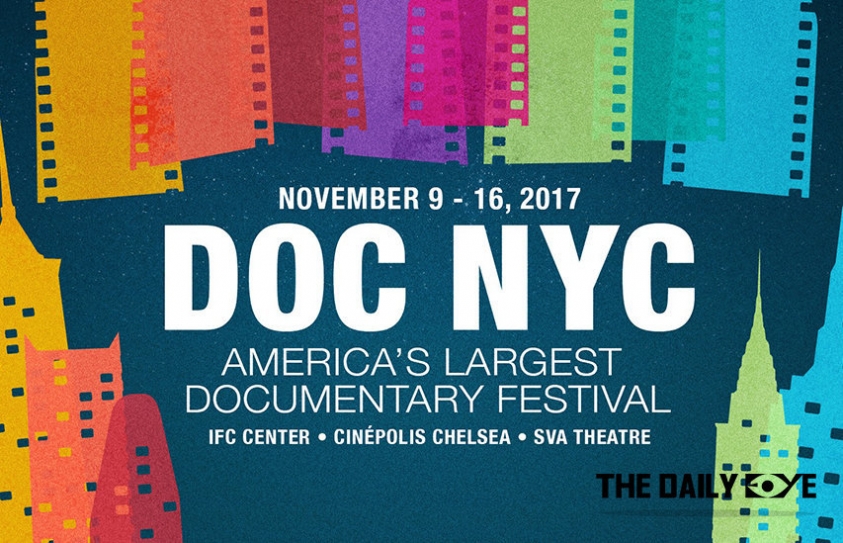 Highlights of the DOC NYC Film Festival
by Yash Saboo
November 16 2017, 4:59 pm
Estimated Reading Time: 2 mins, 14 secs
Documentary storytelling is flourishing like never before – encompassing reportage, memoir, history, humour and more. DOC NYC Film Festival celebrates this cultural phenomenon and encourages its new filmmakers.
In 2016, the festival showcased 200+ films and events, presented by 200+ filmmakers and special guests. Past guests include Hillary Clinton, Emma Watson, Jim Carrey, Thandie Newton, Susan Sarandon and Martin Scorsese among others. This year, the festival was held from November 9 to 16, 2017.
The Final Year which played on the opening night on 9th November is a unique insiders' account of President Barack Obama's foreign policy team during their last year in office. Featuring unprecedented access inside the White House and State Department, it offers an uncompromising view of the inner workings of the Obama Administration as they prepare to leave power after eight years.
Another film which caught people's eye was 12th and Clairmount which is set in July 1967 when Detroit experienced one of America's most violent civil disturbances. To tell that story in an emblematic way, this film fuses rare archival footage from the era - including newsreel, educational films and more than 400 reels of home movies donated by Detroiters - along with illustrations. The narrative combines contemporary interviews, oral histories, radio broadcasts and dispatch recordings to create an immersive film experience that transports the audience back in time to explore the causes and aftermath of Detroit's most pivotal moment in history.
Then we move on to A Murder in Mansfield in which filmmaker Barbara Kopple explores the legacy of the 1989 murder of Noreen Boyle in Mansfield, Ohio. Her 12-year-old son Collier gave a devastating videotaped testimony blaming his father for the murder. Now, over two decades later, Collier returns to Ohio seeking to retrace his past and confront his imprisoned father, who remains in denial of his guilt.
Another film, "The Beatles, Hippies and Hells Angels: Inside the Crazy World of Apple" recounts the history of the counterculture company formed by the Fab Four, Apple Corps. Next up was Peter Braatz's 'Blue Velvet', 30 years after the shooting of 'Blue Velvet', the classic film of David Lynch, the German filmmaker Peter Braatz revisits his original Super-8 material and numerous photographs, filmed 30 years ago on the set in Wilmington, USA.
The Final Year was the event's main highlight. Despite knowing how it ends the film is still gripping and riveting.
DOC NYC burst upon the scene in 2010 with an inaugural event that was hailed as "ambitious" (New York Times) and "selective but eclectic" (Village Voice). By 2014, DOC NYC had become America's largest documentary film festival and voted by MovieMaker magazine as one of the "top five coolest documentary film festivals in the world".