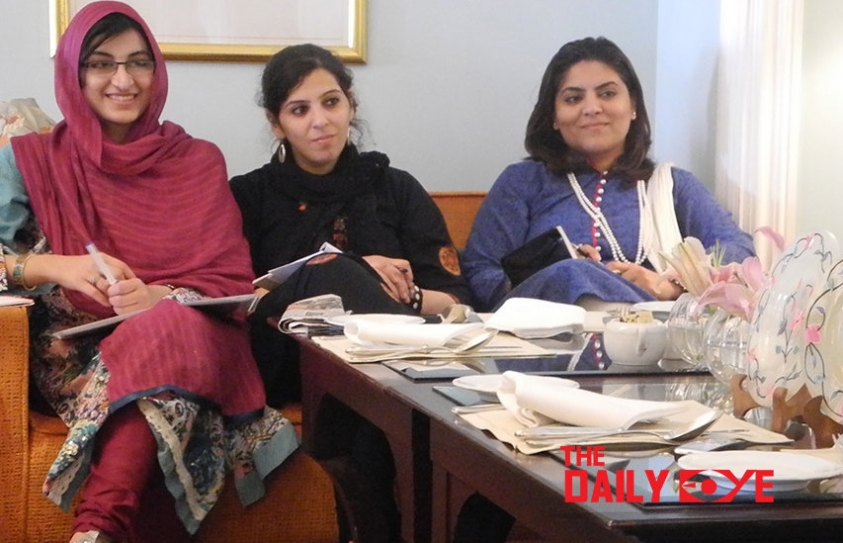 South Asian University: Where students from India and Pakistan Bond
by Yash Saboo
June 22 2018, 4:44 pm
Estimated Reading Time: 3 mins, 14 secs
What would it be like if students from India and Pakistan study the same course and syllabus, in the same classroom, taught by the same faculty in the same university? This cross-cultural classroom is a reality. Located in Delhi, the South Asian University (SAU) is an International University sponsored by the eight Member States of the South Asian Association for Regional Cooperation (SAARC). The eight countries are Afghanistan, Bangladesh, Bhutan, India, Maldives, Nepal, Pakistan and Sri Lanka, so it is evitable that students from these countries can be classmates.
SAU is all set to break stereotypes by bridging young minds belonging to rival countries. The Times of India reported that while India hosts the campus and provides half the operating costs; at least half of the student body comes from outside India. At this year's convocation, the new grads included 21 from Afghanistan, 17 from Bangladesh, 11 from Nepal, five each from Pakistan and Bhutan, one from Sri Lanka and 99 from India. "It's an ideological project — to inculcate a South Asian consciousness and strengthen cultural connections, without making much of nation-state barriers," explains the university Vice-president and Dean of Social Sciences, Sasanka Perera.
Source : The Wire
If you think this is as plain sailing as it seems, you are wrong. For starters, India and Pakistan, when mentioned in the same sentence create tension automatically. This case isn't any different. The cross-cultural classroom program was not an easy venture. For foreign students to be admitted there was a special SAU visa created for students, faculty and staff. Despite being a well-staffed organization, delay in getting documents, especially for the Pakistanis is a common sight. This year, six of the Pakistani students who were accepted into the university have not been given visas, forcing the admissions to be scrapped.
Despite its flaws, SAU has turned out to be game-changing. According to Business Standard, five Pakistani students completed their Masters from SAU in diverse disciplines, including Biotechnology, Computer Science, Law and International Relations, the high commission said in a statement. They were awarded degrees during the 3rd Convocation of SAU held on June 7, which was attended by Pakistan's High Commissioner to India, Sohail Mahmood.
Speaking to the Pakistani graduates separately, Mahmood extended warm felicitations to them and their families and wished them well in their professional pursuits in the future. He also emphasized the "pivotal" role that the SAU could play in bringing the youth from South Asian nations together for grooming and higher learning.
Source : Dawn
Another instance was reported by Times of India. A Pakistani student Hira Hashmi said that she has experienced many moments of closeness and kindness. When she was hospitalised for a liver problem, her ward-mate, a woman her mother's age, asked her why she was alone, and where her family was. "When she figured out I wasn't going back to Pakistan because of how much it would cost, she said beta, don't worry about the money if you want to go to your family. That offer still makes me tear up," says Hashmi. On campus, bonding with Indians is natural. "We have so much more in common with each other than with others," says Hashmi. Her friends, who got their first impressions of Pakistan from the TV channel Zindagi, would hit her up for more recommendations, and no political subject was off-bounds for a joke.
When you think about it, the classrooms here are just like normal ones. Yet, the faculty focuses on enlarging classroom discussions and taking away any nationalist edge that might hurt the sentiments of a student belonging from that nation, given the fact that the nations could be rivals.
The journey of SAU has had its ups and downs. But with high hopes and sheer will to create a classroom unlike any, the university is bound to succeed.