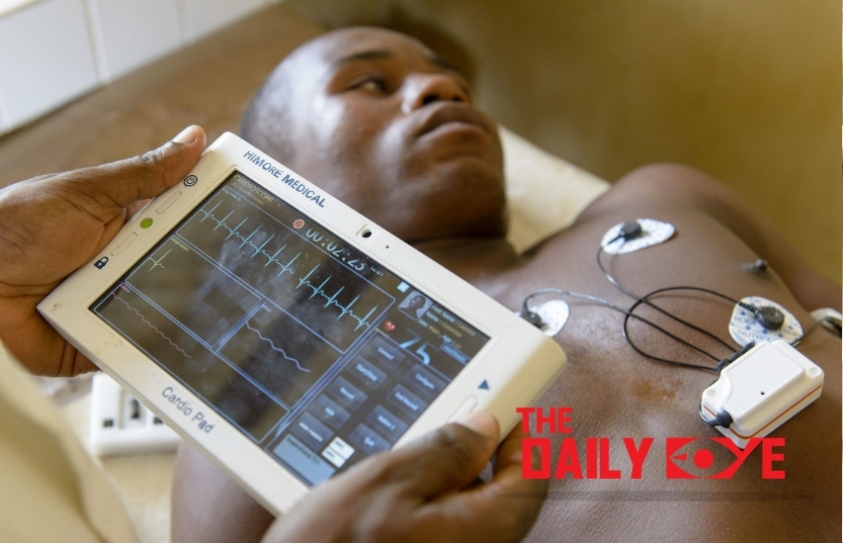 Arthur Zang: Providing Equitable Healthcare Systems in Rural Africa
by Shruthi Venkatesh
October 17 2018, 5:54 pm
Estimated Reading Time: 3 mins, 3 secs
Heart diseases are the most depressing issues of the medical world today, not because of its effects on human body, but because of the least amount of contribution the countries provide. Like any other disease, heart disease can attack anyone where money cannot take over. The central African country of Cameroon is home to about 24 million people, 12 per cent of whom meet death caused by heart disease, especially because of the unavailability of healthcare professionals closer to home.
Arthur Zang, dreaming to be a doctor, invented the 'Cardio-Pad', the first-ever touchscreen medical tablet which, using the internet, connects cardiologists and patients who are long distances apart. People who aren't financially stable, have now found a way to get qualified healthcare. It eliminates the need for repeated arduous journeys, spreading hope of treatment to areas where a heart problem could often be a prolonged death sentence or at least a major economic burden. Today his invention, the Cardio-Pad, is transforming the way heart conditions are diagnosed in sub-Saharan Africa, where heart disease is the leading cause of death for adults over 30 and beyond.
Arthur Zang was rejected from medical school and therefore, further pursued with computer science. During an internship, he got the chance to meet 50 cardiologists, who told him rural patients often had to make expensive and dangerous journeys just to get diagnosed correctly. This made Zang take up this initiative which is now benefiting many lives across the world. During development, Zang's uncle died from a heart attack. "That pushed me to finish the device," he says.
The Cardio- Pad works as a medical examination device (like an ECG) and transmits the results via internet to various heart surgeons throughout the country. The appropriate surgeon can then offer professional advice on the proper procedures and save much time and resources in treating a heart condition before it gets worse. While Arthur's invention may not be the first of its kind, it is highly unique given the fact that it was designed and developed in a place where research and technology often take the backseat to much larger problems, like poverty and rebellion. Arthur's invention of the Cardiopad not only revolutionized heart treatment in Cameroon, but also showed the nation's people that their economic state is not a hindrance to their ability to advance technologically.
The Cardio-Pad was launched in 2016, and was deployed throughout Cameroon, four other African countries and Nepal. It was cheap for a hospital-quality medical device, at $3,000; yet, some smaller hospitals couldn't afford that price. So he started a program in 2017 where Cardio-Pads were distributed for free, with patients paying a low annual fee for access to diagnosis in their own home. "Poor people face many difficult problems in hospital," he says. "I wanted to help them get better care, wherever they live."
A truly extraordinary person, Arthur has indeed earned his way to becoming one of today's youngest successful inventors. He has been named one of TIME Magazine's "30 under 30 People who are Changing the World" and was included by Forbes Magazine in their "30 under 30" list. He is also a recipient of the African Mobile Award, showing just how significant his work has been in revolutionizing the medical industry.
Arthur Zang's life and career are true testaments to what it means to use science and technology for the benefit of mankind. He is an amazing inspiration to young people to not only have interest in science and engineering, but also use what they know to become greater assets to their communities.