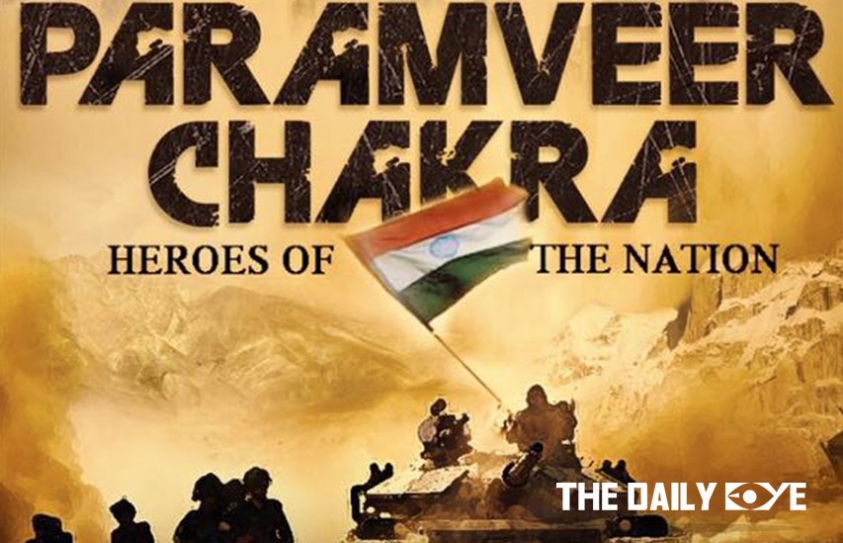 A Few Good Men
by Deepa Gahlot
September 1 2017, 6:07 pm
Some years ago Rachna Bisht Rawat wrote a book called The Brave, about the 21 men from the armed forces, who were awarded the highest military honour, the Paramveer Chakra. The accounts of their patriotism and courage are moving and inspiring. Since most of them were awarded posthumously, Rawat conducted extensive interviews with their families, friends and comrades, and put their stories together. Nadira Zaheer Babbar, who heads the well-known Hindi theatre group Ekjute, chanced upon the book at an airport and decided to use some of the material for her play Paramveer Chakra. Babbar believes in doing plays with social value, and this was her way of paying tribute to our brave soldiers.
At the opening show, she said that she is aware of films, documentaries and serials on the subject, but watching the stories on stage is a different experience, more so because it leaves a lot for the audience to imagine. The set, made up of a few platforms is, therefore, simple; it serves for village homes, mountain terrains and army bunkers. Babbar has concentrated on the actors and the cast has worked with utmost sincerity.
Babbar has chosen three out of the 21—Vikram Batra, Abdul Hamid and Dhan Singh Thapa—played by Devesh Kumar, Manav Pande and Ankur Parekh respectively.
Captain Vikram Batra was young, in love with a girl called Dimple, and hoping to marry her when he got his next leave. He was killed during the Kargil war in 1999, leading a difficult operation on very inhospitable terrain.
Havildar Abdul Hamid, was the son of a tailor, who wanted to get out of his village and do something different. A friend in the army inspired him to join up too. He died in the Indo-Pak war of 1965, while surrounded by Patton tanks and going down fighting.
Major Dhan Singh Thapa of the Gorkha Rifles Regiment was captured in Ladakh, by the Chinese during the Sino-Indian war of 1962, in the midst of a pitched battle armed as well as hand-to-hand fighting. His wife refused to believe he was dead, and waited for him. The story of how he managed to smuggle a message to his colleages is heart-warming. He was eventually released from the Chinese prison, and after such a traumatic experience, he went back on duty and retired as a Lieutenent Colonel.
Babbar stages the stories with a lot of energy, and many stirring scenes. The play is an audience-pleaser and will travel all over the country. Our soldiers hardly ever get their due, and are just perceived as faceless men defending our borders. A book, play or film, if done well, render them and their families flesh-and blood humans we ought to admire and empathise with. For the opening show the grandson of Abdul Hamid came down from Delhi, and it was a lump-in-the-throat moment for the audience.