Cannes in Support of Films made by Dissident Directors
by Yash Saboo
April 19 2018, 4:11 pm
Estimated Reading Time: 3 mins, 0 secs
The 71st Annual Cannes Film Festival is scheduled to be held from 8 to 19 May 2018. Asghar Farhadi's psychological thriller Everybody Knows, starring Javier Bardem, Penélope Cruz and Ricardo Darín is set to open the festival, as well as compete in the Main Competition section.
Russian film director Andrey Zvyagintsev will be on the jury of the 71st Cannes Film Festival in May, said the festival's artistic director, Thierry Fremaux. Zvyagintsev is not the only Russian director who will be part of Cannes this year. Kirill Serebrennikov is a Russian stage and film director and theatre designer. Since 2012, he has been the artistic director of the Gogol Center in Moscow. He has been described as one of Russia's leading theatre directors.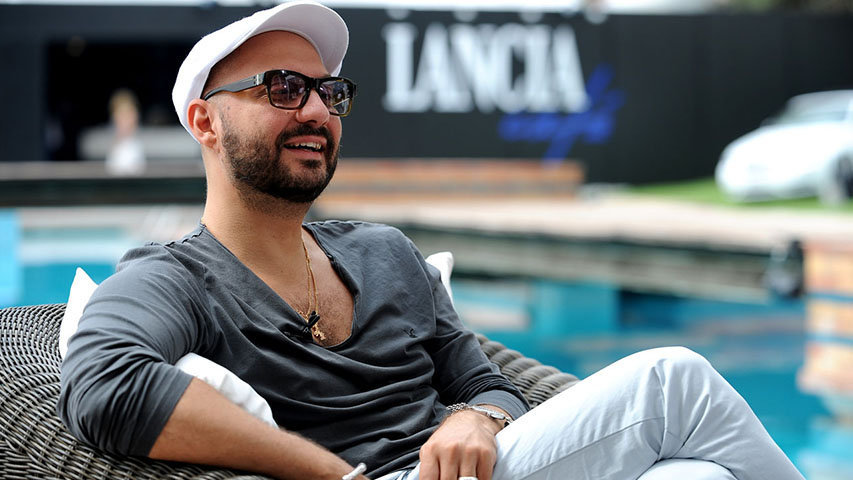 Source : Hollywood_Reporter
On May 23, 2017, Serebrennikov's apartment and the Gogol Center facilities were raided by law enforcement agencies in connection with an alleged embezzlement at the Seventh Studio, a non-profit organization established by Serebrennikov. While no charges against Serebrennikov have been filed, some of Russia's most prominent cultural figures saw the publicized raid of his apartment as a political gesture, discouraging Serebrennikov and others from criticizing the government.
On August 22, 2017, Serebrennikov was detained by the Investigative Committee of Russia, suspected of masterminding a fraud scheme involving a state subsidy the Seventh Studio received from the government of Russia from 2011 to 2014. Serebrennikov has been placed under house arrest until October 2019.
Thierry Fremaux at a press conference in Paris on April 12 also pleaded with Russian authorities to let Serebrennikov show his new film, Leto. Leto depicts the life of Soviet rock star Viktor Tsoi and the birth of Russian underground music in the 1980s.
Serebrennikov isn't the only one fighting battles. There's also Jafar Panahi, an Iranian film director, screenwriter, and film editor, commonly identified with the Iranian New Wave film movement. After several years of making short films and working as an assistant director for fellow Iranian filmmaker Abbas Kiarostami, Panahi achieved international recognition with his feature film debut, The White Balloon (1995). The film won the Caméra d'Or at the 1995 Cannes Film Festival, the first major award won by an Iranian film at Cannes.
After several years of conflict with the Iranian government over the content of his films (including several short-term arrests), Panahi was arrested in March 2010 along with his wife, daughter, and 15 friends and later charged with propaganda against the Iranian government.
Despite support from filmmakers, film organizations and human rights organizations from around the world, in December 2010 Panahi was sentenced to a six-year jail sentence and a 20-year ban on directing any movies, writing screenplays, giving any form of interview with Iranian or foreign media, or from leaving the country except for medical treatment or making the Hajj pilgrimage.
While awaiting the result of an appeal, he made This is Not a Film (2011), a documentary feature in the form of a video diary in spite of the legal ramifications of his arrest. It was smuggled out of Iran in a flash drive hidden inside a cake and shown at the 2011 Cannes Film Festival!
AFP reported that Fremaux, with the support of French authorities, has officially asked authorities in Tehran to allow Panahi to fly to the French Riviera resort next month to show his new film Three Faces at the festival, and then "let him return home".
Three Faces presents a portrait of three women. Panahi is the director of Taxi, a film which won the Golden Bear award in Berlin three years ago.
Nothing can silence art, not even bans or house arrests.