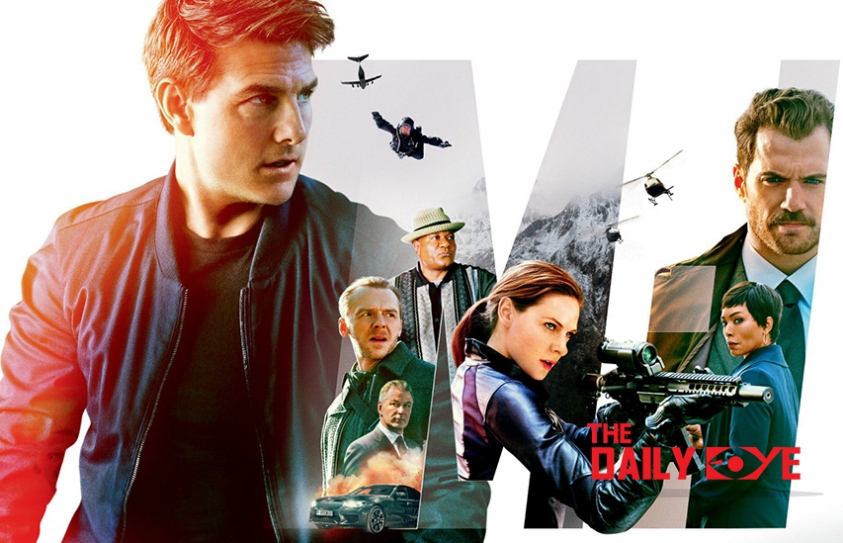 Mission: Impossible – Fallout – Not for the Faint Hearted
by Denver Fernandes
July 27 2018, 6:20 pm
Estimated Reading Time: 2 mins, 26 secs
Cast: Tom Cruise, Henry Cavill, Rebecca Ferguson, Simon Pegg, Angela Bassett and Vanessa Kirby.
Director: Christopher McQuarrie
Writer: Christopher McQuarrie
Genre: Action/ Adventure
Duration: 2 hours 28 mins
Mission: Impossible - Fallout is the sixth instalment in the Mission Impossible franchise. Tom Cruise is back as our favourite agent, Ethan Hunt. Unlike usual action movies or even most franchises in general, this one just keeps getting better with each sequel. Fallout is a film that is not for people who are faint hearted. Not because of gore or violence, but because of the heart throbbing sequences and scenes. Cruz races numerous police cars and bad guys through the streets of Rome, jumps out of a plane, hangs from a helicopter and then flies it dodging bullets. Tom is relentless and he manages to up the ante every time with his daredevil stunts. Christopher McQuarrie directs this film and he chooses a more character driven approach, which is a good thing. The story and characters are as compelling as the action.
Ethan and his team of agents, Luther (Ving Rhames) and Benji (Simon Pegg) are tasked with recovering three plutonium cores stolen by a mysterious terrorist group called The Apostles. An unknown advisory called John Lark and Solomon Lane, the rogue spy and chief villain who was captured in the previous film, are out to wreak havoc on the world. The film feels like a culmination of all the previous instalments and it takes the best parts of predecessors and uses it to its advantage. McQuarrie has been involved in some capacity with the last two Mission Impossible movies, so it's safe to say he knows these characters like the back of his hand. Even with the overwhelming action, the story stays grounded and full of fun twists and surprises.
bbc
Hunt's character is always willing to go the extra mile for his team. Unlike other spies and assassins, he has a soft spot for his team mates and friends. He's not a mindless killing machine and he's constantly trying to just make the world a better place. This is something that's stuck with audiences throughout the years. This movie especially, explores the motivation of Ethan Hunt. We find out why he risks his life to save the world every time. We learn more about his estranged wife and the people who he cares about. There are only so many movies that give you the more insight into the mind of a character, 5 movies in.
polygon
Overall, I think the film is a blast! I was sitting at the edge of my seat the whole time. The scenery and shots are breath-taking. The narrative was full of twists and I adored every minute of this spy thriller. The one revelation that I had from this movie is that I'm convinced Tom Cruz doesn't age.