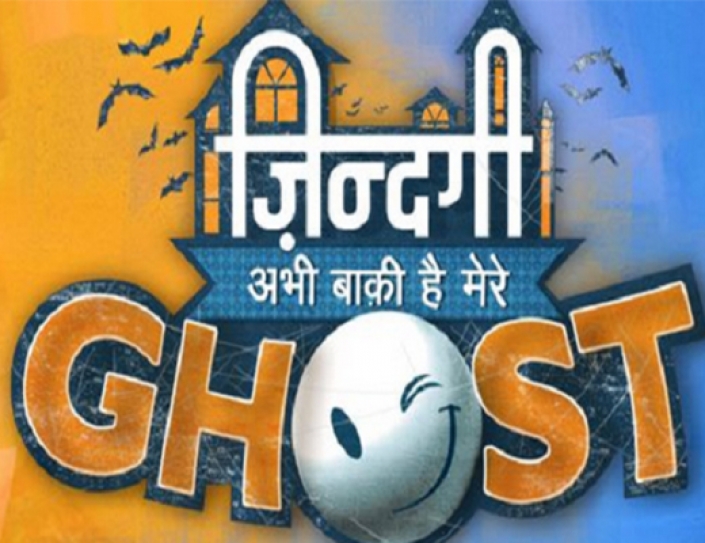 True Review-Television: This Week – Thrills Abhi Baki Hai
by 0
January 11 2016, 10:59 am
Estimated Reading Time: 3 mins, 20 secs
Life OK's Zindagi Abhi Baaki Hai Mere Ghost is in keeping with the channel's credo of entertainment with a difference. Tagged as a Horror Comedy, it has a good measure of rib tickling horror and many a twist in the narrative. With two parallel tracks, one which is clearly the thriller, which will clash finally.

When Yug, a homeless fisherman takes shelter in a deserted dwelling, he is unaware that he has walked into Goa's famed Palekar Mansion which is known as the bhoot bangla. He is also clueless as to how this refuge is going to change his life. The house has been known to have taken many a life, but Yug survives the night and stays put, despite the eerie surprises sprung on him. He has won the confidence of the Palekars. You couldn't have found a more complete family of resident ghosts – Dadi, Ma, Pa, Beta, Beti and a Milkman – to boot! The ethereal family takes Yug to their hearts and hearth, the orphan finds a family he never had.

The Palekars have been dead a quarter of a century and Yug is their window to the advanced world. All of them were killed by Peter D'Costa, a local business magnate with a sophisticated and sharp tongued wife Veronica and two daughters Sophia (by an earlier marriage) and Amy. Yug has been carrying his heart on his sleeve for Sophia, who visits his stall with her father. Craving for her attention, Yug bides his time for just a fleeting moment.

By now the Palekars reveal to Yug that Mr. Palekar and D'Costa were friends and business partners; the latter betrayed their trust and killed them all. They encourage Yug in his quest for Sophia's love and coerce him to help them by getting D'Costa to them so that they can fulfill their revenge and be free from the wretched existence of hovering between the two worlds.

But Peter D"Costa meets with a fatal accident, leaving behind a devastated Sophia and a inwardly pleased Veronica, who can hardly wait to grab control of her husband's fortune; mostly with the help of her old lover and associate Don. What started as a breezy RomCom and an encounter with ghosts has now developed a thriller track as well.

While Dhruv Raj Sharma and Kanika Kotnala play out the romantic couple, Tanaaz Irani and Ayub Khan are the conniving duo, out to grab a fortune. The young lead pair Dhruv Raj Sharma and Kanika Kotnala in all earnestness have brought in an outburst of energy and freshness to their roles. In a scene where Sophia is speeding, Yug's outburst that he loves her is a wonderful, spontaneous moment . On the other hand, the two seasoned actors Ayub Khan and Tanaaz Irani have shown what fine actors they are, as individuals and as a pair. Two years ago, Ayub Khan impressed audiences and awards' juries with his performance as Rajnath Goenka in Ek Haseena Thi; he and his co-star Simone Singh were an outstanding Jodi. Hardly a few episodes into Zindagi Abhi Baaki Hai Mere Ghost, Ayub Khan is making tracks as Don, Veronica's partner in crime. Tanaaz Irani has been more known for her funny bone performances; even now she plays Lisa in SAB TV's Bade Door Se Aayee Hain Hum. However, as Veronica she has raised her own bar as a dramatic actress with shades of grey. Both seasoned actors have and will continue with their finely nuanced performances. They may well steer Zindagi Abhi Baaki Hai Mere Ghost into its final sequences.

What started as a lukewarm offering is certainly something to which pre-prime time. Besides the flowing performances, the current episodes are well written and edited switching tracks with ease. The ghost track is a controlled display of the eerie element. Action abhi baaki hain mere dost!