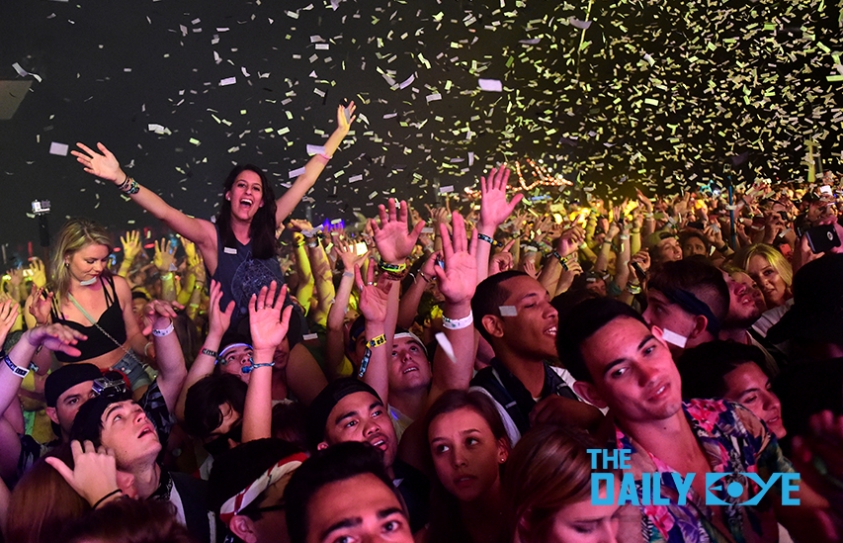 A Keychange to bring in Gender-balanced Music Festivals
by Yash Saboo
March 8 2018, 4:09 pm
Estimated Reading Time: 2 mins, 45 secs
It is clearly evident that the gender problem prevails in music festivals. The Firefly Music Festival happened in January and it had a crazy line-up with Eminem, Kendrick Lamar and Arctic Monkeys on the lead. The stacked all-star line-up featured sets from artists including The Killers, SZA, MGMT, Chromeo, Royal Blood, Cold War Kids, Alt-J, Lil Wayne, Marian Hill, Alex Lahey, Jimmy Eat World, Lucy Dacus, and many other talented artists.
Funny thing was that there were hardly any women amongst the men at the venue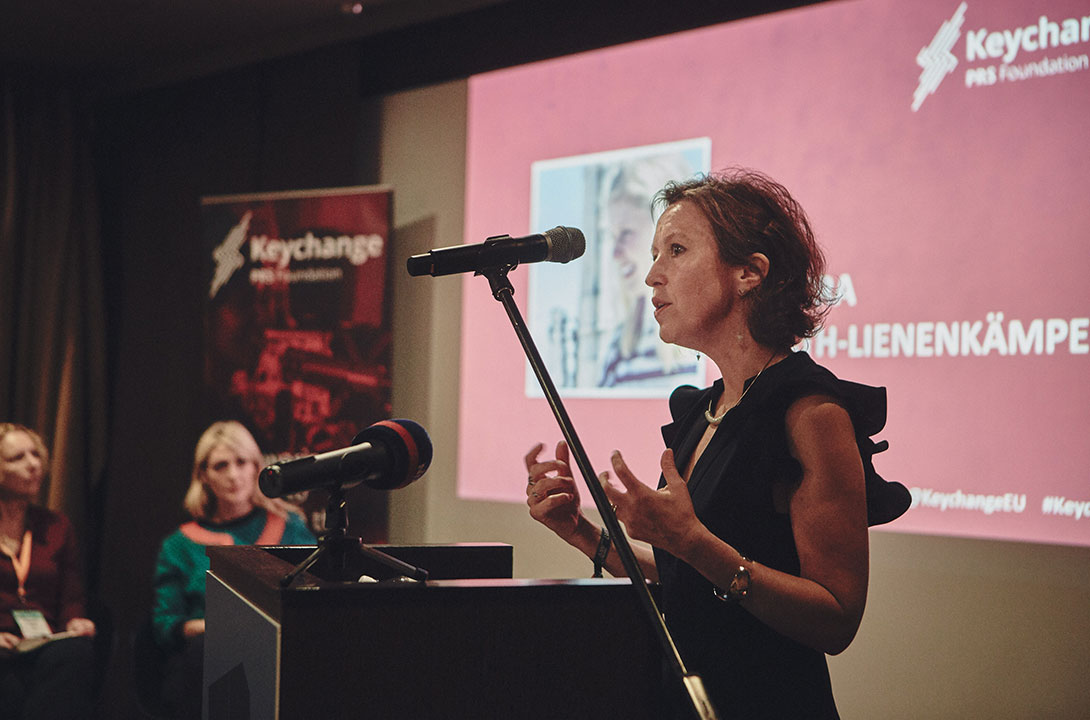 Source : Keychange
Coachella's 2018 line-up features a record number of women, which is good because the festival's "female problem" in previous years has been well-documented. And, each year, Coachella has slowly increased the number of women in its line-up in response. This year sees the most significant increase in the numbers, up to 33% women from a past high of only 25%.
However, this is not just a Coachella problem, it is a problem for all music festivals. Not only do men dominate all festival line-ups, but the likelihood that women will appear on the bill shrinks as the names get bigger. Last year, Lady Gaga was the second female headliner in the history of the festival — Björk is the only other female headliner, landing in the top spot in both 2002 and 2007. That means that in 18 years, Coachella has only deemed three women to be worthy of a headline slot.
Last year, a BBC study of 14 major UK festivals for the last decade found out of 660 headline appearances, only 37 were all-female acts. This year's Wireless festival was criticised by stars such as Lily Allen for only including three female artists across three days of music, while this year's Green Man's line-up features no women in its top 14 headline acts.
Source : Odyssey
To curb this problem 45 music festivals around the world have pledged to implement a 50/50 gender balance in their line-ups by 2022, Pitchfork reports. The pledge comes from a new initiative from the U.K.'s PRS Foundation called Keychange, which was founded to fight gender disparity in the music industry, and includes live line-ups, conferences, and commissions in its ratio.
"Our focus on gender equality in 2018 aligns with the centenary for some women being given the vote in the U.K.," said Vanessa Reed, CEO of PRS Foundation, in a press release. "100 years on, the push for gender parity across society continues and with increased public awareness of inequalities across the creative industries, we have an opportunity to respond and commit to tangible change in music. The Keychange network of female artists and industry professionals and the festival partners' idea of establishing a collective pledge will significantly accelerate change. I hope that this will be the start of a more balanced industry which will result in benefits for everyone."
So far, only two festivals in the U.S. have signed on: A2IM Indie Week and NYC Winter Jazzfest.
The time for a shakeup in the music industry has come. The Keychange festivals are firmly at the forefront, paving the way for progress across the industry as a whole. By bringing together like-minded festivals and conference programmers committed to positive action, Keychange aims to create much needed long-term change in live music and beyond.