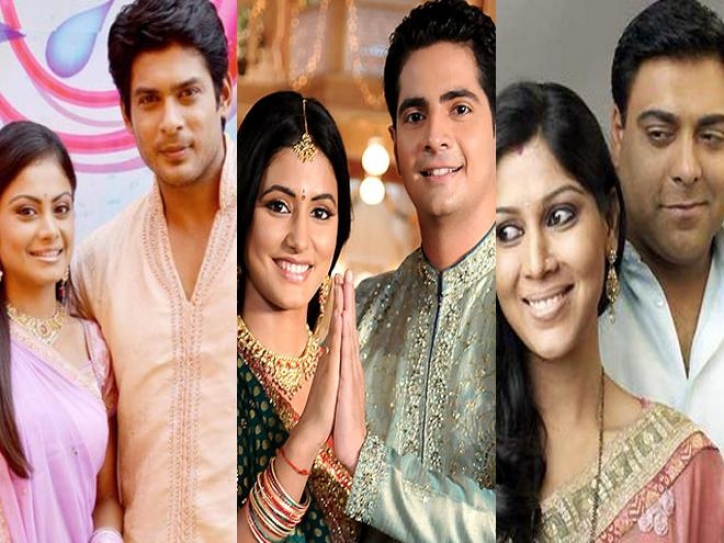 BOLD, BUT NOT BEAUTIFUL
by Piroj Wadia
April 8 2015, 7:33 pm
Estimated Reading Time: 3 mins, 48 secs
Three months into 2015, two television channels are show casing varied fare. They have taken it on themselves to give viewers a mix of shows ? from the melodramatic soaps to cutting edge programming. Colors TV has kept its tryst with shows for social change ? Balika Vadhu continues challenging child marriage, Udaan champions the cause of the oppressed bonded peasants and the feudalism in the Indian heartland. Thank god for Meri Aashiqui Tum Se Hi, the soap addict must be saying about Ekta Kapoor?s prime show on Colors. While Code Red extends the channel?s credo for social change with ?stories ?of ?suicide attempts, crimes against women and children, old age dementia and various psychological and anti-social ?disorders. The episodes end with Sakshi Tanwar urging viewers to report any untoward occurrences around them to the relevant helpline.
A recent episode dealt with the trauma of an elderly woman who possibly had Alzheimer?s. Padmavati is fed up with the quarrels at home between her son and bahu, who grudgingly support her. She yearns to move in with her younger son Raju, who is jobless and unable to support her. One day, she walks out of her home and lands up at the doorstep of a stranger insisting that he is her son Raju. This episode is an expose on the plight of neglected parents in their old age ? instead of giving them a home and allow them to live out their remaining years with dignity, they are rudely treated. There is an imminent need for retirement homes, for sure. ?
When Bade Acche Lagte Hain wound up in July 2014, viewers thought that they had lost Ram Kapoor to the big screen. Imagine their joy seeing him in promos of Dil Ki Baatein Dil Hi Jaane.? Thank god he?s not in those stuffy suits! Dil Ki Baatein is an engrossing story about family ties, love and surviving the loss of a loved one to cancer. Anu, Ram Ahuja?s wife, has terminal cancer. Though Anu and Ram keep her condition a secret from their children Disha and Aarav, the truth is out at a family holiday in Jodhpur, where Anu and Ram retrace their first encounter.
The scripting is far authentic and without melodrama. Disha and Aarav?s discovery of their mother?s fatal illness is quiet questioning of their parents? keeping it secret. They grab as much cuddle time with their mum. Disha is already showing signs of being her father?s staunch support. While Ram, a music composer, fights for his wife?s life, Anu fights him for respite from the ravages of chemotherapy and allow her the right to die with dignity.
Within a few weeks of its opening, the serial has struck a chord and shows promise, despite its heart tugging scenario. There have been scenes which immediately establish the Ahujas? status and traces of Ram and Anu?s back story. The opening scene has a game of cricket in progress in a middle class colony compound ? Ram and Anu is a popular couple, who dote on each other as much as they do their children. With Anu in hospital, Disha is showing her mettle for being Ram?s support. The seeds of a father-daughter bonding are apparent; after the mother dies, Ram?s single parenting will be on test. Meanwhile, right now all his love and energy is poured into saving Anu.
Ram Kapoor is a sure fire bet for a well honed performance. He is endearing, simple and passionate about his love for his wife and gregarious too. The scene where he opens a box to let the fire flies out to bring in Anu?s birthday was charming. His drunken scene at the restaurant was loud, but restrained. Gurdeep Kohli complements Ram Kapoor as Anu ? bubbly to his serious approach. ?There couldn?t have been a better choice than Mahima Makwana as Disha. Just a few serials old, this young actress shows the potential to carry off the role as the serial progresses.
Dil Ki Baatein Dil Hi Jaane isn?t a prime time soap, it?s a thought provoking story of a cancer patient refusing to prolong her life with chemotherapy as it is futile. On the other hand, the husband puts together all their resources for this one last attempt to hold onto his wife. For the children, especially Disha it is a coming of age passage. This story could be the story of any one of us.Sony Television, known for its out-of-the-box thinking, has taken a bold step to place it at prime time. ?