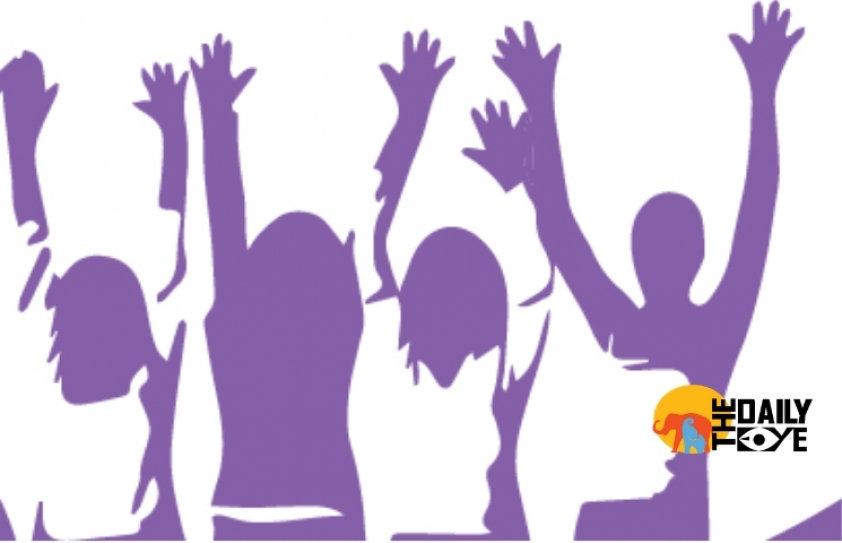 International Women's Day, a day for inspiration and change
by Shruthi Venkatesh
March 8 2019, 3:44 pm
Estimated Reading Time: 3 mins, 9 secs
International Women's Day is celebrated across the world focusing on women's achievements from the political to the social, while calling for gender equality. It is being observed since the early 1900's and is being a powerful day dedicated to women till date. It brings together governments, women's organisations, corporations and charities. The day is filled with art performances, talks, rallies, networking events, conferences and marches.
The United Nations began celebrating International Women's Day in the International Women's Year, 1975. In 1977, the United Nations General Assembly invited member states to proclaim March 8 as the UN Day for women's rights and world peace.
The original aim to celebrate women's day is to achieve full gender equality for women around the world, which has still not been realised. According to the World Economic Forum, the gender gap won't close until 2186. On IWD, women across the world come together to force the world to recognise these inequalities and also celebrate the achievements of women who have overcome these barriers.
IWD (Internatinal Women's Day)
The Telegraph reports that in 2018, women effectively worked "for free" from November 10 until the end of the year because of the gender pay gap. According to recent gender pay gap figures, women are also paid less than half than men at some of Britain's major companies. There was a vocal, headline-grabbing fight for women's rights in 2018, with female actresses donating money and wearing black at awards ceremonies in support of #TimesUp and BBC journalist Carrie Gracie publicly resigning as China editor over unequal pay. This year, the pursuit has continued, with members of the Democratic Party in the US wearing white at Donald Trump's State of the Nation address. With gender parity still 168 years away; many are hoping the trajectory surrounding women's rights climbs as the year continues.
This year's theme for IWD 2019 is #BalanceForBetter, a nod to the growing global push for professional and social equality.
International Women's Day is meant for each and every single woman around the world. The Telegraph shows some ways where women could take part as a part of the international campaign.
Make a pledge for parity
This involves going to the IWD website and pledging to help women and girls achieve their ambitions; call for gender-balanced leadership and create flexible cultures.
Join one of the many events happening around the world
The IWD website shows where events are happening in countries and towns - check out what's happening near you to see how you can participate.
Host your own event
It's still not too late. IWD encourages people to host a prominent speaker and create an event of their own.
Countries celebrate IWD in different ways. It is an official holiday in a number of places including: Afghanistan, Armenia, Azerbaijan, Belarus, Burkina Faso, Cambodia, China (for women only), Cuba, Georgia, Guinea-Bissau, Eritrea, Kazakhstan, Kyrgyzstan, Laos, Madagascar (for women only), Moldova, Mongolia, Montenegro, Nepal (for women only), Russia, Tajikistan, Turkmenistan, Uganda, Ukraine, Uzbekistan, Vietnam and Zambia. Other countries celebrate it in a similar way to Mother's Day with men presenting their wives, girlfriends, mothers and female friends with flowers and gifts.
Each and every single person can make a difference within their sphere of influence by taking concrete action to help build a more gender-balanced world. It's a big day for inspiration and change.