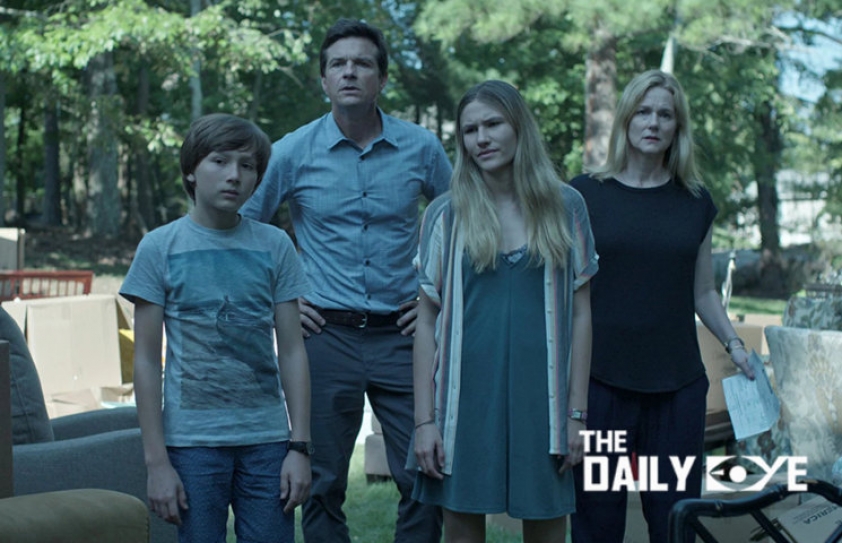 Ozark: Season 1 : If Narcos and Breaking Bad had a baby...
by Denver Fernandes
August 6 2018, 3:20 pm
Estimated Reading Time: 2 mins, 49 secs
Simply put, Ozark is the story of a financial advisor Marty Byrde (Jason Bateman) who moonlights as a money launderer for the second largest drug cartel in Mexico. When things go south for Marty, he has to relocate from Chicago with his wife and two kids (literally go south) to a small town along the Missouri River. Netflix has a number of original series under its belt and this seems to be another game changer added to the list. Ozark is a dark and gritty tale of a family desperately struggling to survive despite all odds. Some of the performances in this show are downright chilling. This is hands down Bateman's best performance yet.
ozark_samcooney
The show has a very unique vibe to it. It's not your typical cops vs drug dealers deal. It's more of a family drama. A family drama that isn't afraid to go full balls to the wall with its violence. Bateman brings his best performance till date to the table, a perfect balance of gore, deadpan humor and sheer terror. Wendy, his wife, played by Laura Linney is a strong-headed woman who walks the fine line of immorality. Her performance is at par with her on-screen husband. At times Ozark is surprisingly highly informative. I learned quite a bit about the ins and outs of how money is laundered. This is a show that gives you the economics of a crime and not just the crime itself, something that I don't think any show has done in recent memory. Somehow they've made merely showing a person investing in something as a thrill ride. The show has multiple big bads and all are quite good. The stakes are always high, the twists are surprising and death is looming over the whole town, constantly.
ozark_Vox
Under the surface of the plot, we have a story of a family and the undying will of parents to do whatever it takes to protect their children. We constantly see Marty and Wendy trying to just survive. The transition from living in an urban environment to living in a rural one changes the family in profound ways. By the end of the season, the children seem to have rewired their moral compass completely and the parents who were once estranged grew closer. It's a nice nod to just any family that goes through ups and downs. Unlike other shows, this one pays much more attention to the character development of the supporting cast rather than just the leads. This is one show that is not ashamed of showing us the real rural America. One where just about anyone can buy a gun over the counter, homophobia and racism are quite prevalent and religion is used as just another way to earn money.
ozark_Yahoo News UK
Overall I felt that Ozark is a fresh and interesting thriller. If you are a fan of Breaking Bad then you might draw many similarities between the two. Bateman is credited as director in a few episodes, he does a fantastic job directing too. Packed with tense action, story and twists Ozark is well worth a watch. The show also brings out some undeniable truths about rural American culture. All in all, the end of season one left me wanting for more.