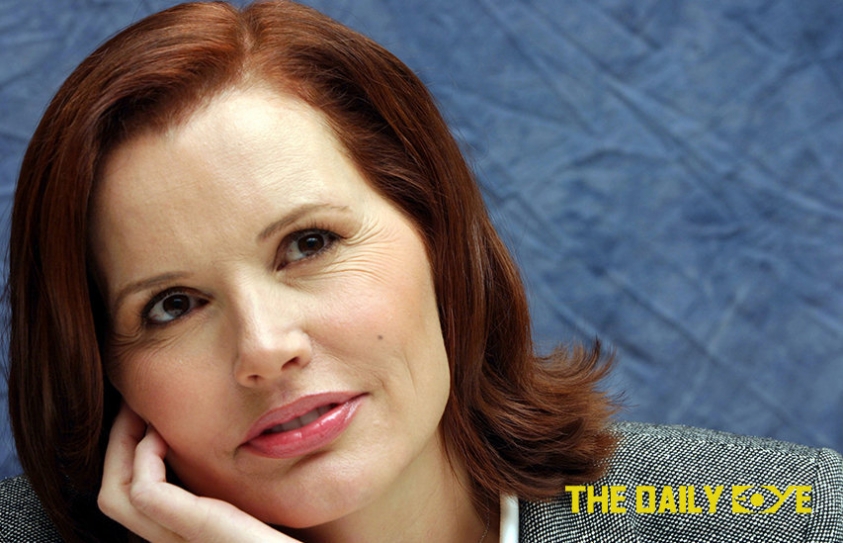 Geena Davis on Empowering Women in the Entertainment Industry
by Yash Saboo
November 16 2017, 4:54 pm
Estimated Reading Time: 2 mins, 38 secs
There has been a significant increase in people, especially celebrities opening up to sexual harassment, all thanks to Harvey Weinstein. Then we have the allegations against The House of Cards star Kevin Spacey who has been accused by more than a dozen men who say he sexually harassed, groped, assaulted or attempted to rape them in episodes going back decades.
Studies have regularly shown that cultural products—from film and television to music and more—continue to have a gender bias when it comes to showcasing women in meaningful roles, which portray them as fully developed human beings. Not to mention the fact that there remains a severe lack of women behind the camera—making decisions on programming, hiring and what stories are told.
The organization Women in Entertainment (WIE) hosted a conference recently to discuss the road forward for elevating women's leadership, using storytelling to impact social change, and how to empower the next generation of women creatives. Keynote speaker and Academy-award winning actress, Geena Davis highlighted new technology that is aiming to combat gender discrimination in a way that goes beyond just depending on goodwill.
Davis, who won the Oscar for Best Supporting Actress in 1989 for her role in "The Accidental Tourist" and who delighted moviegoers with her iconic feminist role in "Thelma & Louise," called for changes in the roles of women in entertainment and society.
"There are not only far fewer female characters, only 29% in films studied, you're not seeing them or hearing them as much as male characters, either," she said.
Using data and deliberate inclusive storytelling, Davis shared her own experience during the making of "Stuart Little" in 1999. In the filming of the boat-race scene, all of the kids holding remote controls to their boats were boys, which Davis noticed. She then proposed making half of the kids as girls, which mortified the filmmaker who followed her advice.
"If you don't put it in a script, it is not happening," Davis said.
She remained upbeat that with data analysis and inclusive practices, the tide can turn for women and minorities. "Media can be the cure for the problem it's creating," Davis said. "I feel very confident in predicting that the percentage of female characters will change dramatically within the next 10 years."
She believes that media can also change perceptions of how women are treated. She founded the Geena Davis Institute on Gender in Media in 2004 in her ongoing effort to make Hollywood less sexist. Davis believes men and women working together, can overcome biases against women.
"All of us, men and women, can become conscious of our implicit bias against women and work very proactively to overcome it," she said. "It helps to realize the powerful impact…popular culture had on creating it. "Men and women — we all were trained unconsciously to think of women not as important…. We have to improve what is going on immediately, and then we can receive the benefits of actual fair representation."