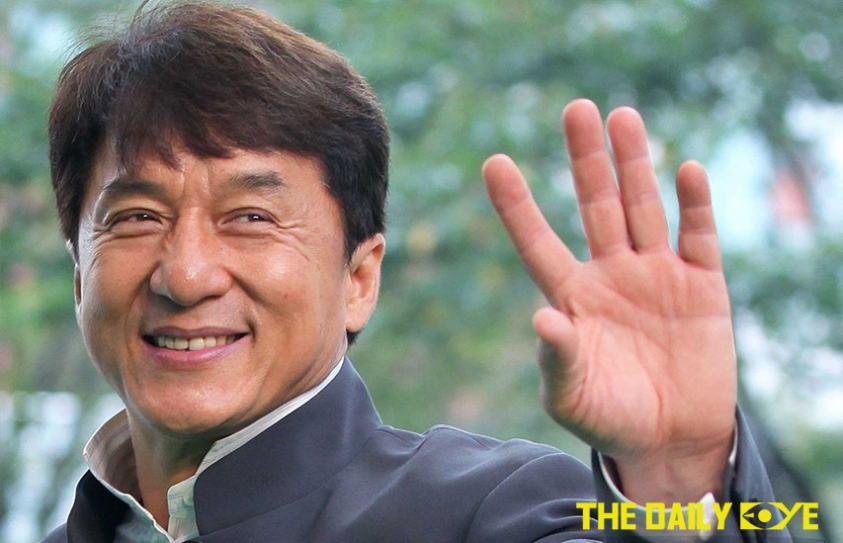 Jackie Chan's Helping Hand to the Blind
by Revati Tongaonkar
August 26 2017, 10:12 pm
Jackie Chan recently launched an operation in collaboration with the Beijing Tongren Opthalmology Department to help visually-impaired Tibetans undergo surgical procedures.
Chan, a renowned Hong Kong martial artist, actor, film producer, director and stuntman is a well-known face in Hollywood as well, having appeared in numerous films such as Shanghai Noon, Rush Hour, The Spy Next Door and The Karate Kid. His fan base is accounted for by his immaculate performance in movies of the action-comedy genre, and his innovative use of weapons and improvised stunts, which he performs himself.
Jackie Chan is also a well-known philanthropist, having founded the Jackie Chan Charitable Foundation in 1988. The foundation works to offer scholarships and active help to Hong Kong's youth, and to aid victims of natural disasters. In 2005, Chan founded the Dragon's Heart Foundation, helping children and the elderly in remote areas of china by building schools, and providing basic necessities such as books, uniforms, warm clothing and wheelchairs as well. The organization extended its reach to Europe in 2011. Later, inspired by the charitable efforts of Warren Buffet and Bill Gates to help those in need, Jackie Chan pledged the donation of half of all of his assets to charity upon his death. Chan is also a UNICEF Goodwill Ambassador, and has championed for various charitable works and causes, including conservation, against animal abuse, and for relief efforts for floods in mainland china and the tsunami in the Indian ocean in 2004.
Continuing the admirable work, the foundation decided to aid the cause of vision impairment in remote areas of China, specifically in the Tibet Autonomous Region (TAR) of China, which is one of the most rural settings in the country. Owing perhaps to high altitude ultraviolet light exposure, the incidence of blindness is higher in these areas. The Tibet Eye Care Assessment was a survey carried out to assess the prevalence of vision loss in the area. The survey found that blindness was extremely common, and a serious public health problem in the region, with a incidence rate much higher than in similar studies in Eastern China. Women were also generally more prone to acquire blindness as compared to men. The study concluded that cataract, corneal opacity and muscle degeneration were the most common reasons for blindness in the region, while reporting that in almost 75% of cases, blindness can be prevented or treated by providing access to appropriate medical care.
Chan's charity is helping change that cause. It recently donated RMB $2 million (approximately $300,000 USD) to the Beijing Tongren Opthalmology Charitable Foundation, and assisted in carrying out 55 operations at the foundation. Chan joined in personally as well, acting first-hand as nurse in the post-operation phase, removing gauze from the eyes of some of the patients' eyes.
This not the first time that the superstar has contributed to helping the visually impaired . In 2007, his charity was instrumental in opening a children's eye centre in china.