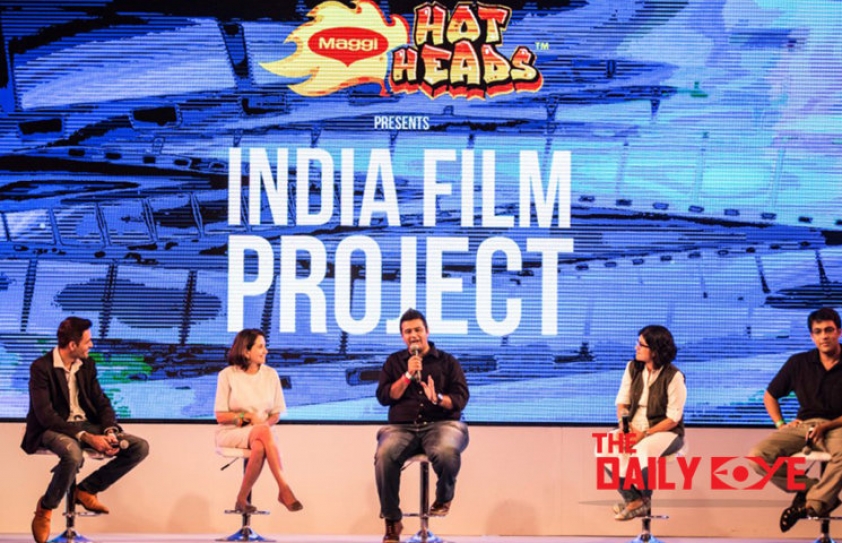 India Film Project Season 8: Asia's Largest Content Creation Festival makes a Proud Comeback
by The Daily Eye News Desk
August 31 2018, 6:26 pm
Estimated Reading Time: 3 mins, 27 secs
India Film Project's 8th season is not just about films or filmmaking. It's about literature, music and creating content. The festival will welcome some of the biggest names in the film, music and content industry like Vikramaditya Motwane, Juhi Chaturvedi, Raghu Dixit, Ashwin Sanghi, and Bhuvan Bam.
Since its inception in 2011, India Film Project has actively built a community of content creators across varying forms of art. The festival began with a one of a kind 50-hour filmmaking challenge; 7 years later, it has evolved into bringing together other forms of art — primarily writing, designing and storytelling.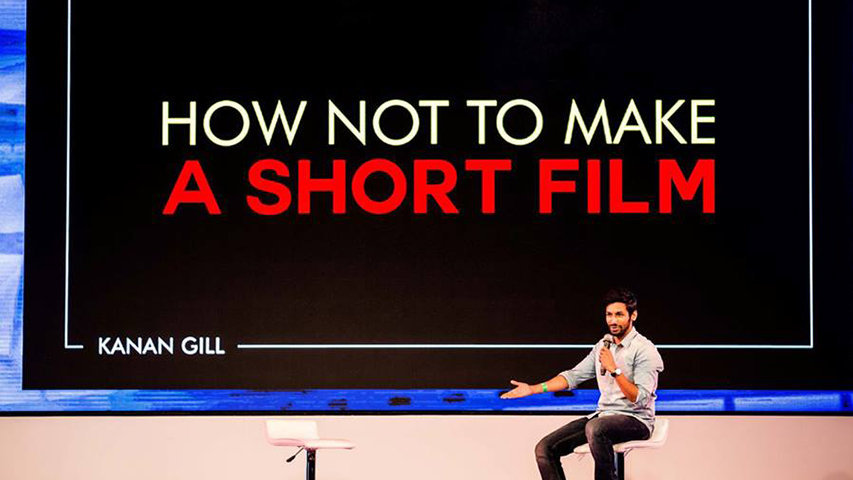 India Film Project
The 8th season of India Film Project aims to be the ultimate destination and platform for writers, storytellers, poets, composers, filmmakers, cinematographers and editors to let their creativity be recognised and thrive. As the festival has promised to be bigger and better this year, 35,000 participants from over 20 countries and 300 cities have already created and submitted over 1700 short films; the highest participation the festival has seen in the last 8 years! With numerous efforts, India Film Project is now considered as one of the world's largest conglomeration of content experts and aspiring creative content creators, giving people a chance to learn through each other's talents and ideas.
The 8th season of the festival will focus on two primary formats:
The revered

50-Hour Filmmaking Challenge

will be more aggressive and competitive this year, with over 35,000 filmmakers and 10,000 minutes of short story content to be generated. The theme will be revealed at the beginning of 50 hours on September 28th at 8pm. The categories include

Professional Filmmaking

,

Amateur Filmmaking

and

Mobile Filmmaking

. The winners in the professional and amateur categories of this challenge receive epic DJI Drones.
India Film Project Festival:

The discussions at the festival will do a deep dive into the 3C's of content creation:
Creating

ideas, books, music, films or screenplays

Collaborating

through interactive knowledge sharing sessions

Celebrating

curated pieces of content across films, literature, music and digital
India Film Project
This season also promises an impressive line-up and insightful conversations with names like Bhuvan Bam - one of India's most popular YouTubers who will talk about the future of comedy in India; celebrated author Ashwin Sanghi will discuss how to effectively tell Indian stories in India; talented filmmaker Vikramaditya Motwane and humorous film critic Rajeev Masand will converse on constructive movie criticism; legendary musician Raghu Dixit will share his views on the future of indie music and how the internet works as a catalyst; award winning screenplay writer Juhi Chaturvedi will share her arduous journey laced with tremendous hard-work and perseverance to make a mark in a male dominated industry; and popular columnist Aseem Chhabra will talk about Satyajit Ray's sci-fi script, Travails with the Alien, something he wrote much before Hollywood produced ET and Close Encounters.
"With Season 8, IFP is set to strongly establish itself as a premium destination for celebrating content in the country. We have expanded our horizons of content from filmmaking to literature, digital and music, since we believe that creators are becoming field agnostic and open to exploring multiple formats. We are also introducing a mixer stage at the festival this year, a place for people from similar professions to network and collaborate over projects. With the 50-hour filmmaking challenge this year, we are seeing a lot of professional filmmaker participation, as well as a surge in the mobile filmmaking category. With mobiles delivering great video results, a lot of amateurs are picking up mobiles to tell their story", said Ritam Bhatnagar, Founder, India Film Project.
India Film Project
Details:
The filmmaking dates will be on Friday,

28th September 2018

, 8.00 pm onwards to Sunday,

30th September 2018

10.00 pm.

The India Film Project will be held at NSC, Worli in Mumbai on

13th and 14th October, 2018

from 10am to 9pm, parallely across 6 stages.
Registration page
Social Media Pages:
Website: (

http://indiafilmproject.co

)

Facebook: (facebook.com/indiafilmproject)

Twitter: (twitter.com/ifilmproject)

Instagram: (https://www.instagram.com/indiafilmproject/)

YouTube: (https://www.youtube.com/indiafilmproject)