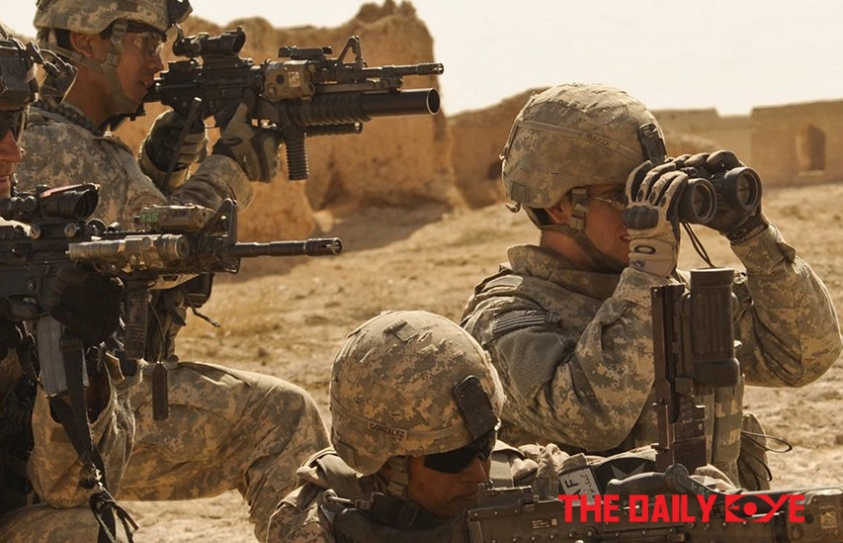 Get to know the world's deadliest war zones with HISTORY TV18's 'GUTS & GLORY -Anthology'
by The Daily Eye Team
September 23 2017, 7:11 am
India, September 2017: Ever get to experience the deadliest sight of a war zone? The grueling action and the plight of people fighting the war. The atmosphere is so dreadful that there is no escape, literally & metaphorically. HISTORY TV18 brings to you a series of documentaries highlighting the world's deadliest war zones with GUTS & GLORY - Anthology starting 24th September, every Sunday at 9PM.
Anthology will include six, one-hour episodes, two episodes per title.
SNIPER: DEADLIEST MISSION -From the treacherous jungles of Vietnam and the bloody war zones of Iraq, to danger high in the skies of the Alaskan wilderness, this two-hour special put you behind the scope with the men who pulled the trigger on some of the deadliest missions in military and law enforcement history
SNIPER: INTO THE KILL ZONE -Amazing feats of marksmanship are recounted by the men who pulled the trigger. Gripping accounts of the longest shots and the deadliest ambushes take us to battlefields from Vietnam, to Iraq, to the Alaskan wilderness.
WW II FROM SPACE -This documentary delivers the tipping points of World War II as you've never seen them before. The key feature of the program is an all-seeing CGI eye; bringing a new visual approach to the biggest conflict of all time
Get ready to experience the war zones starting 24th September every Sunday at 9PM only on History TV18.