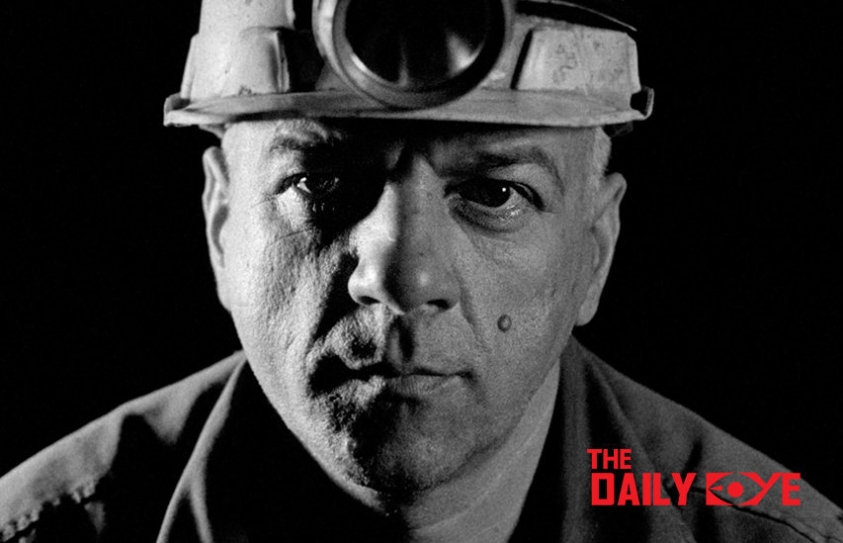 Good Luck: A Documentary Showcasing the Struggles of Miners
by Yash Saboo
April 11 2018, 4:36 pm
Estimated Reading Time: 2 mins, 45 secs
Ben Russell—filmmaker, artist, curator—challenges conventions of documentary representation from within to produce intense, hypnotic, and at times, hallucinating experiences. In his latest experimental documentary Good Luck, he puts two groups of people who will never meet in spiritual conversation.
Shot in 2016, this visually stunning, obliquely political, and rather extensive ode to the hardest of graft is built to offer the viewer the otherworldly experience of first going down the shaft of a state-run copper mine in Serbia and, in the second half, that of illegally digging for gold under the Surinamese sun.
Source : Mubi
"Forms, ideas, and sensations intertwine as though they were a single, dizzyingly proliferating entity." These words on Henri Michaux, from Octavio Paz's introduction to Miserable Miracle, the "exploration" of mescaline from which Ben Russell has borrowed the above as the epigraph to his mining film, might well have been written about the body of work Russell has produced over the last two decades. Across more than 20 short films and a trio of features (one co-directed with Ben Rivers), and through a wide range of formal means, Russell has charted the possibilities for film found beyond conventional understandings of both subject and subjectivity.
Russell — as with much of the Massachusetts native's work — is a meditative beast at the best of times. Russell shoots entirely with 16mm film stock, which must have been a nightmare to carry on those endless handheld takes. Indeed, Russell works wonders, allowing us to feel like we're really there: going down that endless lift; joining a procession down a tunnel or to the nearest well; or knee deep in mud and sifting the water.
Source : IFFR
Good Luck opens on one such procession, with Russell pulling his camera back from the blue skies and yellow rock of the copper mine to reveal a marching band (a musical interlude Russell manages to trump on not one but two occasions, both concerning gold). When they finish playing one musician walks towards the camera, like a chorus member in a Greek tragedy, to reveal he used to live here. This world is now strange and barren, no place for humans perhaps. The mine sits in the distance behind them: enormous, static, and disinterested. It could be read as a proof of concept for the entire film, laid out in the second shot.
We're soon below ground in a world Spielberg might have set-designed. The Suriname imagery is in stark contrast, composed of red and orange, mud and sand. It's consistently lush and yet the mind does wander, but perhaps that's okay. The film — which runs for 143 minutes –– exhibits breath-taking camera work. Early in the Serbian segment, workers crammed into an elevator descend into the depths of the mine; the shot mirrors a famous sequence in Fritz Lang's "Metropolis." There's so little light that what's visible sometimes appears in a porthole-like dot onscreen.
In Suriname, Mr. Russell films the morning mist with a Monet-like abstraction and executes remarkable Steadicam shots through the mud. He might be accused of making poverty poetry — except that both sites' unlikely beauty, too, may be a connecting thread.