The first woman detective franchise in Bengal
by Shantanu Ray Chaudhuri
April 6 2021, 12:00 am
Estimated Reading Time: 4 mins, 33 secs
Running on the streaming platform Hoichoi, the first woman detective franchise in Bengali, Damayanti could have done with much less talk and more imagination in its telling, writes Shantanu Ray Chaudhuri
'Already we are very late,' says an important character in Nokol Heere, Season 2 of Hoichoi's web series Damayanti, based on the works of writer Manoj Sen. Coming as late as the sixth episode of the seven-episode series, it provides an insight into what the writers and filmmakers could have kept in mind vis-à-vis the execution. 'I do understand the concept of redundancy in business,' says another character - there's little understanding of the concept of redundancy when it comes to the narrative in Nokol Heere. But by far this must be the most telling of these observations (in one of the earlier episodes): 'There is nothing to read between the lines and no mystery here.' I rest my case.
In September 2020, stepping into its fourth year, Hoichoi announced a whole bagful of goodies - as many as 25 original shows. It's by all means a delectable platter and one cannot wait for many of the shows to start. Unfortunately, Damayanti: Nokol Heere is not great advertisement for what the platform has to offer.
It starts off intriguingly enough: a young woman Dwipannita (Rajnandini Paul) shoots her husband point-blank. She alleges that he was reaching for a weapon and that her act was one of self-defense. But there's no weapon to be found on his body. The only thing the police manage to salvage is a 'diamond' ring.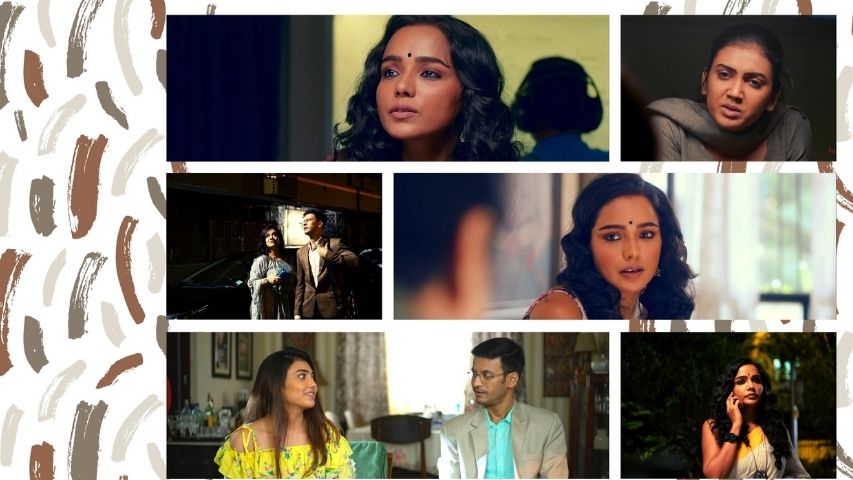 Enter Damayanti Dutta Gupta (Tuhina Das), computer hacker and a professor of history (that's a combination Indi Jones would have been proud of), who calls herself a 'rahasya sandhani' - a seeker of mysteries - as distinct from, say, Byomkesh's satyanweshi, the seeker of truth. As she starts investigating, with help from an officer of the detective department, Lal Bazar, and a retired criminal lawyer, the skeletons in the cupboard start tumbling out. And what skeletons these are!
There's incest here, there's nymphomania, there's adultery, there's a business scam and even trade union mafia - there's a father who is not above suspicion, a married sister who is making out with a guy they grew up with like siblings, the guy in turn making hay with an art collector and painter, who in turn was probably having something unspeakable going on with her nephew, the prime suspect's dead husband. There's a point in the series when Damayanti lists the many threads of a narrative so convolutedly that for a moment I was lulled into thinking of The Big Sleep!
But of course none of this ever comes together in any fashion to make for a thrilling narrative. For one thing, it's never easy to make a whodunit work on screen. It takes exceptional writing and visual skills. Even the great Satyajit Ray found himself wanting with Chiriyakhana (The Zoo) - probably his weakest outing as a filmmaker. He had admitted: 'Chiriyakhana's a whodunit, and whodunits just don't make good films. I prefer the thriller form where you more or less know the villain from the beginning. The whodunit always has this ritual-concluding scene where the detective goes into rigmarole of how everything happened, and how he found the clues, which led him to the criminal. It's a form that doesn't interest me very much.'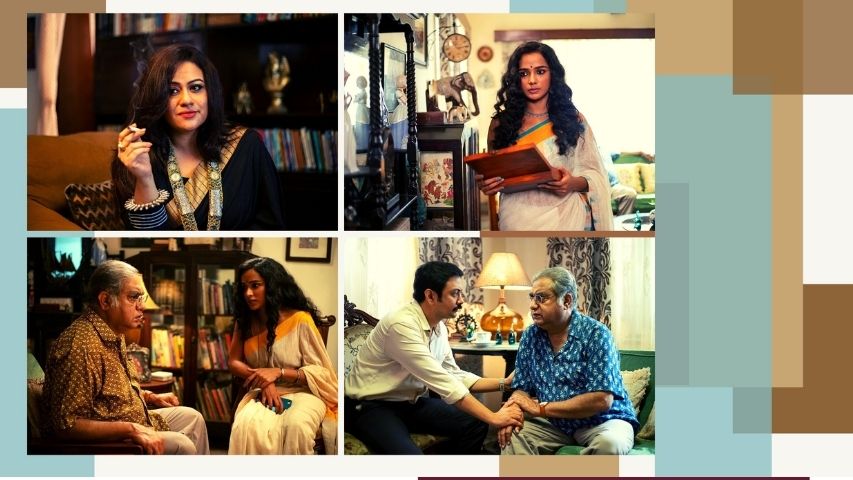 Nokol Heere does not even try. After the mystery is set up, it enters an endless loop of Damayanti explaining, ad nauseam, her modus operandi and her reasoning - 'the rigmarole of how everything happened' in the words of Ray - to the point of exhaustion and beyond. Then there's the bane of a lot of our murder mysteries: ludicrous deduction and joining of dots. And someone needs to tell mystery writers and filmmakers that one has had enough references to Byomkesh and Feluda and Holmes and Watson (unless one can make it something as unexpected as Joydip Mukherjee's quirky send-up of the genre, Detective [2020], which owed a lot to Anirban Bhattacharya's delectable performance). It's time Bengali filmmakers stop doing that to prop up weak scripts. In fact, the one moment in Nokol Heere that stood out for me is when we are introduced to the character of Ashok, the street-weary PI lamenting the lack of respect towards his lot (there's a detective waiting to be born, one who trawls the city's underbelly a la Sam Spade or Philip Marlowe).
Hoichoi's strapline for the series says, 'She is back once again and this time she is only after the truth and will not let anything get in her way!' Yes, anything but bad writing and a poor understanding of what makes a whodunit work on screen.
As the first woman detective franchise in Bengali, which is how she has been positioned, Damayanti, directed by Aritra Sen and Rohan Ghose and produced by Roadshow Films, starring Tuhina Das, Indrasish Roy, Rajnandini Paul, Soumya Banerjee, Anindita Raychaudhury, Sujoy Prasad Chatterjee, Biswajit Chakraborty, Atmadeep Ghosh, and Sudip Sarkar, needs a makeover.