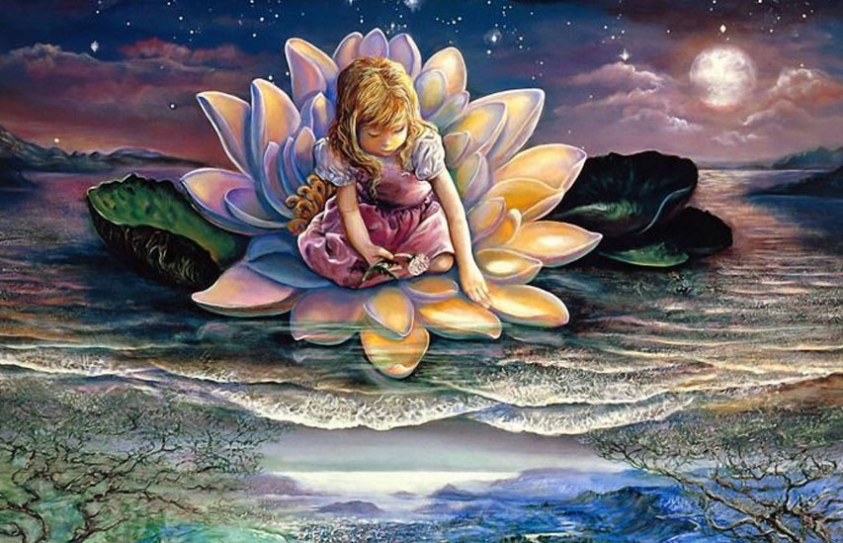 Kaleidoscope - From A Child's Heart
by Deepa Gahlot
May 28 2016, 9:00 pm
Estimated Reading Time: 5 mins, 22 secs
It has been observed that more often than not books for or about kids have a male protagonist. Two recent books buck that trend and have girls leading-- and very interesting girls too.
There are a few things common in both books-- the young, lonely and troubled heroine of both is a pre-teen, possibly autistic girl, being raised by a single mother, but with the father not totally absent from her life. Both suffer the trauma of the death of a loved one and find their own ways of coping with grief.
About Ali Benjamin's debut novel, The Thing About Jellyfish, Jacqueline Kelly of The New York Times has noted in her review: "With all the emphasis today's educators and policy makers are placing on the STEM subjects — science, technology, engineering and mathematics — you would think there would be a steady stream of novels capable of inspiring young girls to consider a future in those fields. Not so. Such books come around so infrequently that special attention should be paid to them when they do. One that fits the bill is Ali Benjamin's heartfelt and fascinating fiction debut, The Thing About Jellyfish, which has been nominated for a 2015 National Book Award."
That's a very important point, since conventional thinking insists that girls are poor at science and mathematics. In this book, 12-year-old Suzy Swanson is brilliant at science but no good at making friends. The kids in her school make fun of her, and her only friend Fanny makes life somewhat bearable. But in a great betrayal that could shatter a sensitive heart, Franny dumps Suzy to join the gang of popular girls, and joins in the ritual humiliation of her former friend. Then, to compound the shock, Franny drowns to death, and Suzanne stops speaking.
Her inexplicable muteness worries her parents, who take her to a therapist, where Suzy spends session after session, defiantly silent. A trip to the aquarium introduces Suzy to jellyfish, in particular, a venomous species called Irukandji. Suzy is convinced that an expert swimmer like Franny could not have drowned just like that; she must have been stung by a poisonous jellyfish. If she can prove this, it will bring some closure to her sorrow and confusion. Her organized, scientifically-inclined brain cannot accept that "sometimes things just happen."
As she goes about her plan, Benjamin portrays Suzy's routine life of social isolation, with just her science teacher, the wonderfully goofy and kind MrsTurton, being able to crack her defences somewhat by encouraging her love for science.
It's a story of pain, but has enough humour to prevent it from becoming mawkish. Suzy with her mass of unmanageably curly hair that earns her the nickname Medusa, is incredibly brave and smart, which makes her endearing to the reader. If a child picks up this book—and parents must encourage them to—there are a lot of fascinating facts packed in; also an indirect plea to accept all kinds of people—'weird' kids like Suzy and her lab partner Justin who pops pills for his ADHD condition, or her gay brother and his cheerful partner.
The dedication of The Thing About Jellyfish reads, "For curious kids everywhere." But it is the kind of simple and moving books that ought not to be confined to a readership of kids.
After the international bestseller about a grumpy old man, titled A Man Called Ove, Swedish writer Fredrik Backman has written the marvellous My Grandmother Asked Me to Tell You She's Sorry about an imaginative and feisty seven-year-old girl called Elsa.
Elsa's seventy-eight-old grandmother is irrepressible, eccentric, adventurous and with a sense of mischief that exasperates her daughter, the neighbours and the town's cops. Nobody knows how to deal with a woman like that, as she drags Elsa along on all her adventures in real life as well as an imaginary world in the Land of the Almost-Awake with its many kingdoms, princes, princesses, dragons and other creatures, speaking to the child in a secret language.
Elsa is mercilessly ragged and beaten at school and manages to escape sometimes by simply outrunning her tormentors. Her mother is pregnant by her second husband, the fussy George, and Elsa fears when "Halfie," her half sibling arrives, she will be abandoned. Her father, who has remarried, comes dutifully to pick her up when it is his turn to spend time with her, but his life is clearly elsewhere. Elsa's only friend is her Granny and when she dies, the little girl is almost pushed into the imaginary kingdom, and creatures from there turn up in the real world. Elsa's imagination, already fired by her grandmother's stories, is further fuelled by what she calls "quality literature" – Harry Potter books and Marvel Comics.
Before her grandmother died, she entrusted Elsa with a mission—she has to deliver a series of letters to various people, saying sorry. Finding each is like treasure hunt with clues that Elsa has to look for. The wise old woman, anticipating Elsa's crushing isolation after her death, hands the child a way of dealing with grief and anger, by planning this adventure for her.
With wit and sympathy, Backman writes about Elsa's interactions with the other residents of the building—the always complaining Britt-Marie, her show-offy husband, the rough cabbie Alf, the 'drunk' who suffered an enormous tragedy in the past, a sad-looking woman and her son "with the syndrome," an older couple he addicted to coffee, she to baking, the huge 'Monster' with helpless OCD, a 'wurse' or a large but friendly, cookie-guzzling dog everyone but Elsa fears.
As Elsa gets to know her neighbours better, she also realizes that they all had a connection with Granny's stories and her past life as a doctor who went to the world's trouble spots to help people, at the cost of neglecting her own daughter.
Backman deftly blends reality and fantasy into a whimsical, poignant, amusing and utterly charming novel, with a cast of memorable characters.