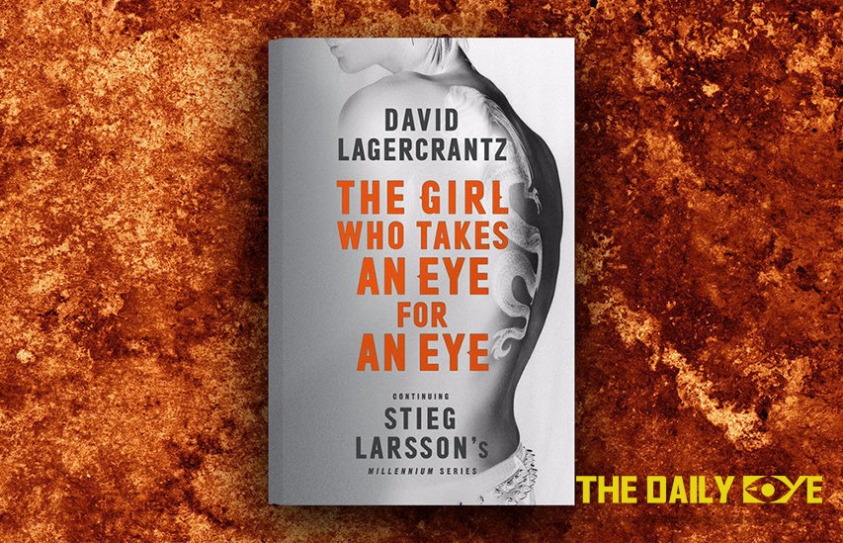 A Heroine For Our Times
by Deepa Gahlot
October 20 2017, 9:34 am
Estimated Reading Time: 2 mins, 45 secs
The Girl With The DragonTattoo was a huge success story in publishing, that needs more stars like Lisbeth Salander. Swedish journalist Stieg Larsson created a heroine for our age—a young woman who rose above her horrific past to become virtually indestructible, both physically and mentally. A protagonist as charismatic and admirable needed more books, movies, plays and a return from beyond the grave so to say.
After writing two more 'Girl' books, The Girl Who Played With Fire, and The Girl Who Kicked The Hornet's Nest, that make up the Millennium Trilogy Larsson died tragically young in 2004. It would be a shame to kill of his characters too, so his estate decided to pick David Lagercratnz to continue the series starring Salander and the investigative journalist Mikael Blomkvist.
Salander's hacking and martial arts skills came to Blomkvist's aid many times in his journalistic career and saved the magazine he works for, Millennium, from shutting down. He is one of the few men she trusts and he feels protective towards her.
The first book by Lagercratnz, The Girl In The Spider's Web was as intricately plotted and written with the same energy and chutzpah as Larsson's work. The second, The Girl Who Takes An Eye For An Eye is out now, and happy as fans are to have Salander back, the main grouse is that there isn't enough of her in the book.
In this novel, Salander is in jail for a flimsy reason, to do with her shenanigans in the last one, in which she had saved the life of an autistic child. Having suffered an abusive childhood, she cannot take injustice or victimization of the weak, which is why she takes on the prison bully Benito (who named herself after Mussollini) and the entire system, because they torture a Bangladeshi prisoner, FariaKazi.
Faria's story of oppression by her strictly Islamist family is one of the main plots of The Girl Who Takes An Eye For An Eye; the other has to do with an awful genetic experiment conducted in the past on racial minorities, in which LisbethSalander also suffered. Her origins story runs somewhat parallel to that of twins Leo and Daniel.
When Salander's old and ill mentor Holger Palmgren is murdered in his own home, Blomkvist and she try to unravel the mystery that involves evil scientists and a kill-all-witnesses kind of cover-up.
The book is readable alright, but has too many subplots, too many flashbacks (why is Blomkvist's past love life of interest to the reader?) and LisbethSalander not at her Amazonian best, though, of course even in prison, she manages to reach a computer and that makes her nearly invincible. But she does not have a villain worth fighting with, and then, she gets her ribs kicked in twice, instead of causing the other party equal damage. Let's hope the next book will have her back to the peak of her prowess.
The Girl Who Takes An Eye For An Eye
By David Lagercrantz
(Translated by George Goulding)
Publisher: Hachette
Pages: 362