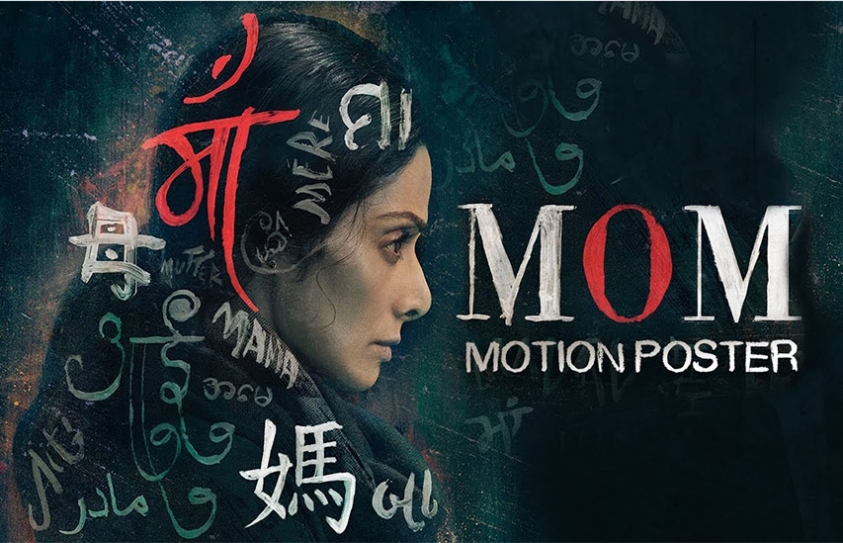 True Review Movie - Mom
by Aakanksha Solanki
July 7 2017, 6:21 pm
Cast: Sridevi, Adnan Siddiqui, Sajal Ali, Nawazuddin Siddiqui, Akshaye Khanna
Direction: Ravi Udyawar
Producer: Boney Kapoor, Sunil Manchanda, Naresh Agarwal, Mukesh Talreja, Gautam Jain
Writer: Ravi Udyawar, Girish Kohli, Kona Venkat Rao
Genre: Thriller
Duration:147 Mins*
With the second movie after Maatr, which pretty much has the same narrative about Mothers, punishing rapists yet has another hard-hitting message. Sridevi has pretty well nailed her role, however you will find the plot revolving more around her than focusing on the story.
Filmmaker Ravi Udyawar has sketched skillfully an unfriendly relationship between Arya and Devki (his stepmother) and the bumpy ride that follows. The film breaks with a young girl being dragged into the car and by dawn break being tossed out carelessly. The ugly scenes that take place behind the rolled panes of the car remain unsaid yet accurately understood.
Devki is an affable mother who is constant making efforts to create a healthy relationship with her daughter; who in turn cringes her mother's presence or rather the fact that she is not her biological mother. Sridevi plays the role of the everyday parent who takes a lot of efforts and tries to keep a tab on her daughter's groups, interactions and gatherings. The post-party disastrous rape becomes a cue for vengeance.
The rest of the cast has accurately nailed their roles, delivering a chill-down-the-spine performance to convey the trauma flawlessly. Though Sridevi's feminine and motherly strong will is praiseworthy; aka Dayashankar Pandey (Nawazuddin Siddiqui) does a great job as always and justice to the role assigned to him. He is the humor element in the film. His role is of a detective who is the kinda guy who fears the law and the system but yet very courageously he manages to keep Devki well informed at all times and keeping aware about all the dangers coming through her way. Matthew Francis (Akshay Khanna) is an intelligent crime branch cop who is shown as the stringent man and does his job accurately and takes his job very seriously.
But the interesting thing, Mom does what it intends to do. It manages to hold the audience's attention and throughout the film. There are no particular scenes that reveal one after the other it's predictability but the screenplay guarantees an entertaining drama.
But the one thing in the film, which I wouldn't agree with, is when Devki says that living with such an incident for the rest of ones life will be considered to be a punishment for life. Why does thought need to be so conservative, especially when there is a character like Anand Sabarwal (Adnan Siddiqui) in this film, who stands so solid and firm as the devoted father and ever-beholden husband; as a rock by the sides of the two women? We really need a major shift in these perceptions and we also need to start making people understand through our storytelling, that shutting out the world, is not a solution to problems like this which women face and that as a matter of fact, such are the very emotional reactions which make rapists feel the power.