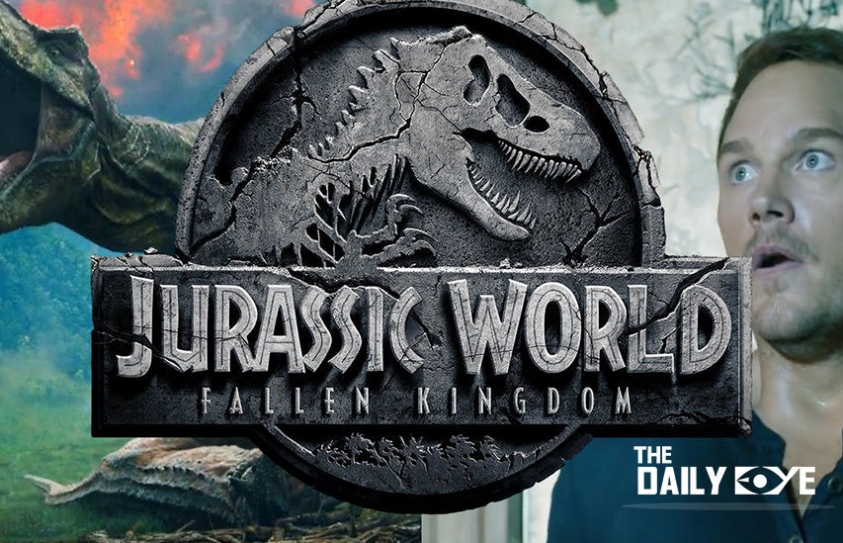 Saved the Dinosaurs, but not this Film
by Denver Fernandes
June 8 2018, 4:11 pm
Estimated Reading Time: 2 mins, 28 secs
Cast: Chris Pratt, Bryce Dallas Howard, Rafe Spall, Justice Smith, Daniella Pineda, James Cromwell, Toby Jones, Ted Levine, B. D. Wong, Isabella Sermon, Geraldine Chaplin, Jeff Goldblum
Directors: J. A. Bayona
Producer: Frank Marshall, Patrick Crowley, Belén Atienza
Writer: Colin Trevorrow, Derek Connolly
Genre: Sci Fi / Action
Duration:128 Mins*
Jurassic Park was a movie that literally changed the game back in the 90's. Spielberg made a film that pushed the envelope when it came to filmmaking. But after the first film, the franchise took a steep downward descend with the next two sequels. Then Jurassic World came out in 2015 and it had a sci-fi monster angle, which I thought was a pretty fun path to explore, but many fans thought that the essence of the franchise was lost somewhere. I begged to differ because I thought the filmmakers took a bold choice to try out a different genre that was more fun. But Jurassic World: Fallen Kingdom tries to be too many things at the same time leaving it unevenly toned and mediocre at the most.
Director J.A. Bayona gives us a film that does somehow set up a sequel but he compromises on giving the narrative any sense of stakes. Never did I feel that the leads were going to bite the dust at any moment in time. Everything was just convenient. The performances by all the actors were fine, nothing Oscar worthy.
The one thing I did like about the film is the way they treated the dinosaurs. At times the filmmakers shed light on the savage side of these creatures but they also elaborated that these species are endangered and need to be preserved. The whole idea that dinosaurs walk the earth with humans is a phenomenon and some parties think they should be put down while others think they need to co-exist with human kind. It's this deep and complex conflict that fascinated me more than the actual dino vs dino action.
Source :Critical Hit
The movie clearly states that man is the reason for the deterioration of nature. Earth was fine before man started intervening. The underlining message of almost all the movies is that nature should be left alone; they just portray it through rampaging dinosaurs. Jurassic World: Fallen Kingdom threads on familiar ground but also tries to give us a deeper understanding of people who want to save the endangered species and why do they do it.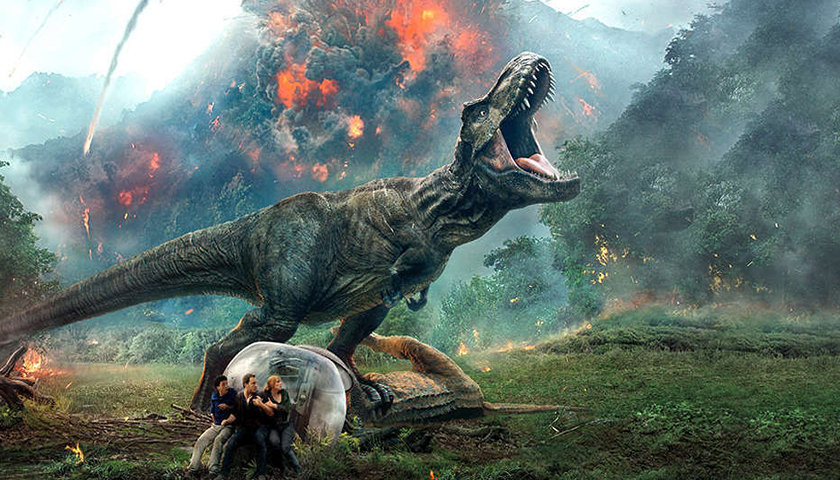 Source : kincir.com
Overall Jurassic World: Fallen Kingdom is not as fun as its predecessor, but it tries to give us an important message about conservation of endangered species, which I thought was relevant and necessary for our times. This film is a mixed bag for me. I like a few action sequences but the story was predictable and some sequences dragged too long. Nevertheless, the trilogy is coming full circle soon and maybe the next film will be a more refreshing one.