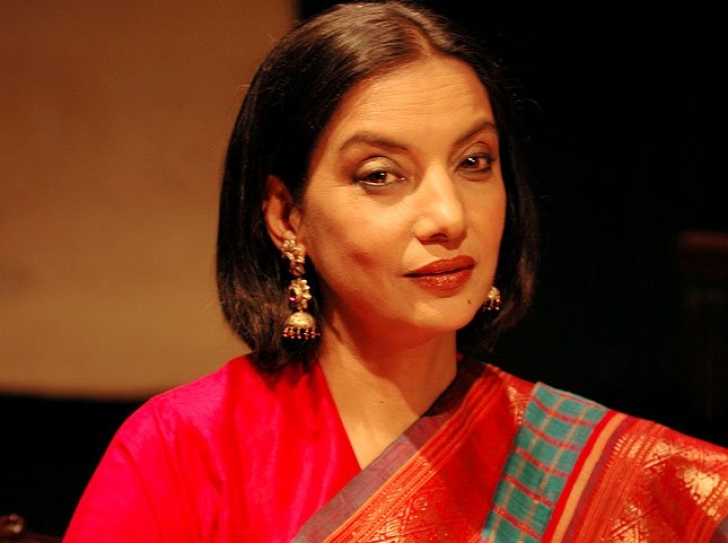 Exhibition for Upliftment
by The Daily Eye Team
March 28 2014, 9:21 pm
Estimated Reading Time: 2 mins, 11 secs
On Tuesday, the 1st of April, the Mijwan Welfare Society (MWS) founded by the Kaifi Azmi is set to hold an exhibition showcasing the "Chikankari" embroidery work of the girls of Mijwan at the Grand Hyatt in Mumbai at 9pm. The Third Eye team spoke to Shabana Azmi, who is now spearheading the NGO along with her goddaughter Namrata Goyal.
The NGO aims to empower rural India with a focus on the girlchild and women. In context to her work and the impending exhibition, Ms. Azmi had the following to say: "When we started we had 1 embroidery centre in Mijwan. Today we have 10 centres across UP and counting… The girls and women now have a means of livelihood because of which their status within the family has changed. They are saying no to marriage before the age of 18, and have opened bank accounts in their names and they are now being looked upon as assets not liabilities by their families. It's a huge mindset transformation in a patriarchal society. What isunique about this Fashion Show is that iconic male stars from different generations will be walking the ramp for the empowerment of women in rural India.
'The Man cares for the Woman' is the message we wish to convey. There is much greater awareness today that for a healthy society male participation in women's empowerment is the need of the hour."
Ms. Azmi expressed adoration for "Aurat" an eloquent poem Mr. Kaifi Azmi wrote over sixty years ago:
"Qadr ab tak teri tareeq ney jaani hi nahi
Tujhmein sholay bhi hain bas ashkfishani hi nahi
Tu haqeeqat bhi hai dilchasp kahani hi nahi
Teri hasti bhi ik cheez jawani hi nahi
Apni tareeq ka unvaan badalna hai tujhe
Uth meri jaan mere saath hi chalna hai tujhe…"
Roughly translated:
"Not only tears, there are glowing embers within you
Not fables alone there is a reality to you
Not only your youth, your existence has value too.
You have to change the course of your history
Rise my love! You have to come walk with me"
Stalwarts from the film industry such as Amitabh Bachchan, Akshay Kumar, Farhan Akhtar, Ranbir Kapoor and Siddharth Malhotra have endorsed the cause and will be making an appearance. Ms Azmi has expressed sincere gratitude for their support. The Third Eye team earnestly implores you, the reader to make time and support these truly inspirational women.