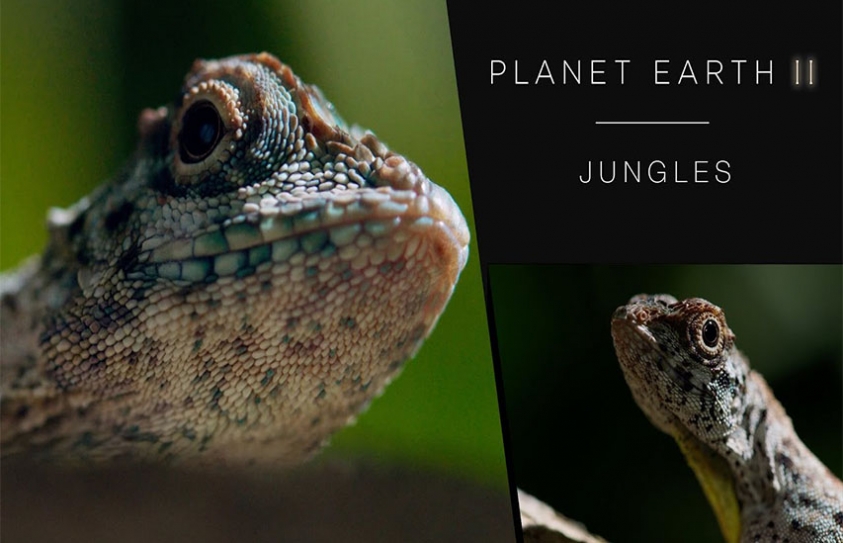 Jungles: An Innovative Take AtFilming Wilderness
by Shubhangi Jena
July 17 2017, 8:51 pm
Hurtling through a sea of stars, many stories lay entrenched deep in the skins of earth. Of these, the jade-like jungles hold the history and key to life on earth. BBC Earth had launched its programme called Planet Earth II- an ode to the green marvels. As the name goes, so do the efforts- an endeavor to save the planet and glorify its many mysteries. The Planet Earth gives an explorative peep into one of nature's many revered forms- Jungles.
Jungles is a platform that zooms into the thickest foliage and captures the jaw dropping beauty that resides in this wilderness. From splendid birds to ferocious alligators were shot in their weird idiosyncratic poses. Some jaw-dropping shots prompted heavy encomiums of nature's wonders. For instance, the male grass frog protects his little eggs from hungry wasps. He combats these deadly wasps with some sharp ninja-like moves thus fathering his eggs right.
Reading or gathering information about such gobsmacking mechanisms is one thing and capturing them live when nature is at work is utterly tedious and breathtaking! In Planet Earth II, BBC Earth served the challenge to their viewers and wildlife photographers to come forward and share their bit by uploading pictures and adding a caption.
On the official Planet Earth II page one will find clips of glowing-in-the-dark fungi or acrobatic Indri Leap of Madagascar filmed and projected with a splash of vibrancy. BBC Earth describes Jungles as 'the richest habitats on planet- mysterious worlds of high drama where extraordinary animals attempt to survive in the most competitive environment on earth.'
Jungles – in their truest form are a slice of life's origins on earth. The programme Jungles is in a bid to celebrate the living legacy of 'Life'.