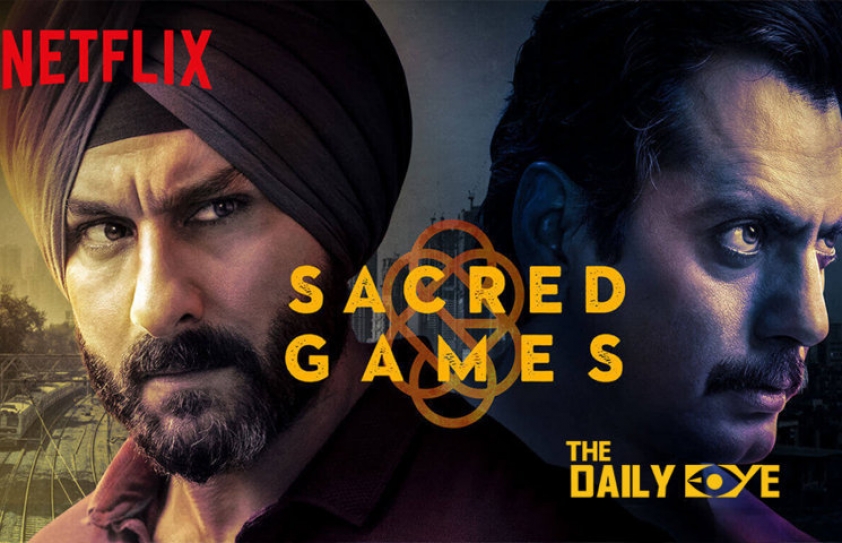 Are Indian Web Television Series here to Stay?!!
by Yash Saboo
July 23 2018, 4:00 pm
Estimated Reading Time: 2 mins, 33 secs
I was waiting for Sacred Games to arrive on Netflix right from the time I first watched its trailer. The star-studded cast and director looked promising. Yes, the elements looked similar: corrupt cops, brutal mafia bosses, intelligence officers working in the shadows, a tick-tock countdown to some catastrophic event. But after completing the addictive eight-part crime thriller, I felt that it was all electrifyingly new.
There are two timelines in the series, one in which an honest, down-on-his-luck police officer Sartaj Singh (played by Saif Ali Khan) works to unravel a mysterious doomsday plot while fending off interference from corrupt superiors and India's foreign intelligence service, RAW. The other tells the brutal story of gangster Ganesh Gaitonde (Nawazuddin Siddiqui) and his rise through the Mumbai crime world.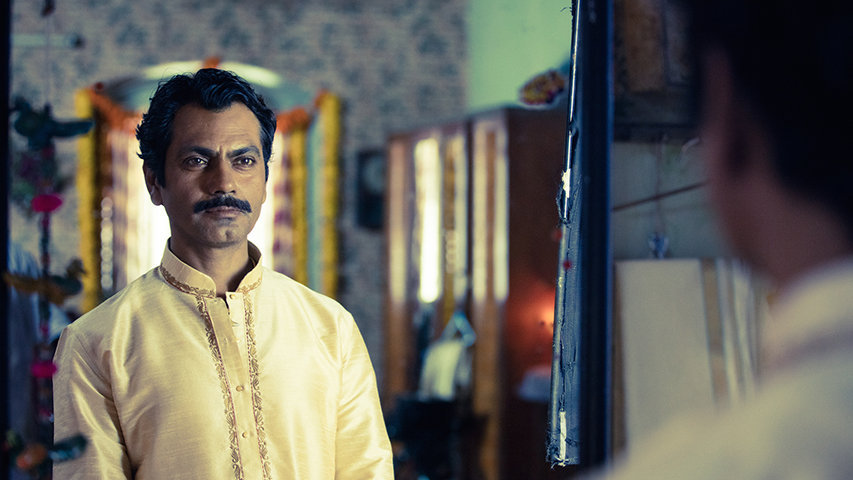 Study Breaks Magazine
Both actors are captivatingly confident; it's fun to watch fully minted movie stars dominate the screen. There's a lot to learn about India from this show as it hits the right chord when it comes to elements such as religion and culture. Capsule summaries of Indian politics over the last 30 years, references to the country's complex religious conflicts, and light husband-wife domestic comedy.
The show has been adapted from a 1000 page novel, going by the same name – written by Vikram Chandra back in 2006 – and the directors, Anurag Kashyap and Vikramaditya Motwane, have apparently been highly faithful to it—but I didn't mind feeling a bit bewildered. It's the world on the screen that kept me hooked, the gloriously mixed-up languages—Marathi, Hindi, English Punjabi, and Gujarati (all subtitled; turn off the awful English dubbing)—and the arrestingly chromatic visuals. Mumbai here has none of the brightly coloured romance of Bollywood (or even Slumdog Millionaire). It's twinkling, full of washed colours, gently forbidding.
Sacred Games is filled with those aforementioned storytelling quirks that viewers will likely just go with as they are distracted by the enticing foreign elements that colour a familiar story that their brain tries to process, like a simultaneously recognizable but tweaked narrative. Many of Netflix's most popular international series thrive on this slight disconnect — a story that feels familiar, American even, but is told through a lens that lets the other side of the world in.
While a lot of references in Sacred Games might get lost in translation — and some of the deeper Hindu-Muslim divides might not register here the way they will with an Indian audience — the story (writers include Varun Grover, Smita Singh and Vasant Nath) is so timelessly American in its mob/cops/city thematic trifecta that any fan of The Wire or even Martin Scorsese can relate to it immediately.
Still, the arrival of Sacred Games feels like progress. It makes you marvel at how parochial television used to be before the streaming era brought its bounty of international fare. Netflix has made a statement in the Indian television market. Can it continue its run? I hope so.