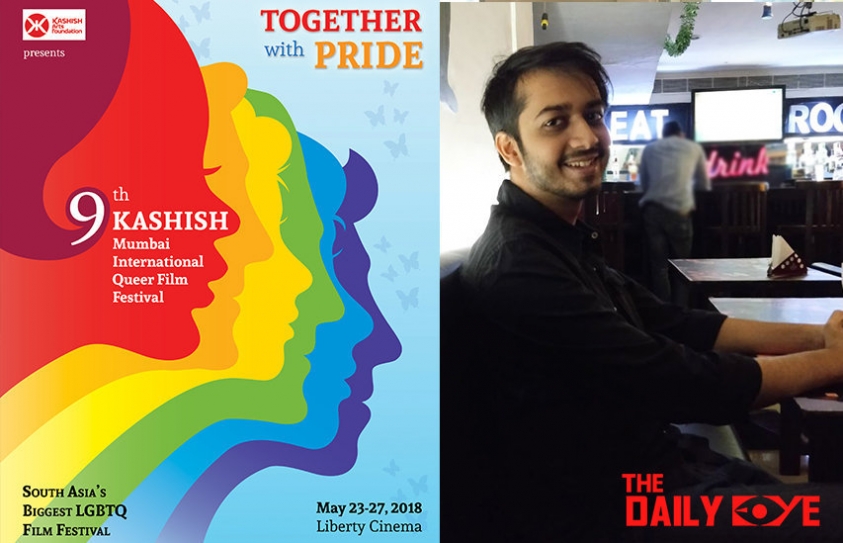 Mumbai-based designer wins KASHISH 2018 International Poster Contest
by The Daily Eye Newsdesk
March 7 2018, 3:11 pm
Estimated Reading Time: 2 mins, 57 secs
The KASHISH Mumbai International Queer Film Festival has chosen the look for the ninth edition of South Asia's biggest LGBTQ film fest scheduled to be held from May 23-27, 2018. India's top fashion designer Wendell Rodricks - judge for the KASHISH International Poster Contest - declared Mumbai's based graphic designer Ashutosh Vyas as the winner. Vyas, will receive a trophy and a cash prize of Rs 25,000 instituted by Rodricks.
''This award-winning poster is both graphic and bold without resorting to the literal in a detailed visual format. In a minimal, forceful and colourful message, the theme of 'Together with Pride' is achieved. In its simplicity and starkness with the layering, complexity, diversity and solidarity of the LGBTQ community, the poster conveys instantly what KASHISH 2018 is about. I congratulate the winner and wish KASHISH 2018 the success it so richly deserves,'' said Rodricks.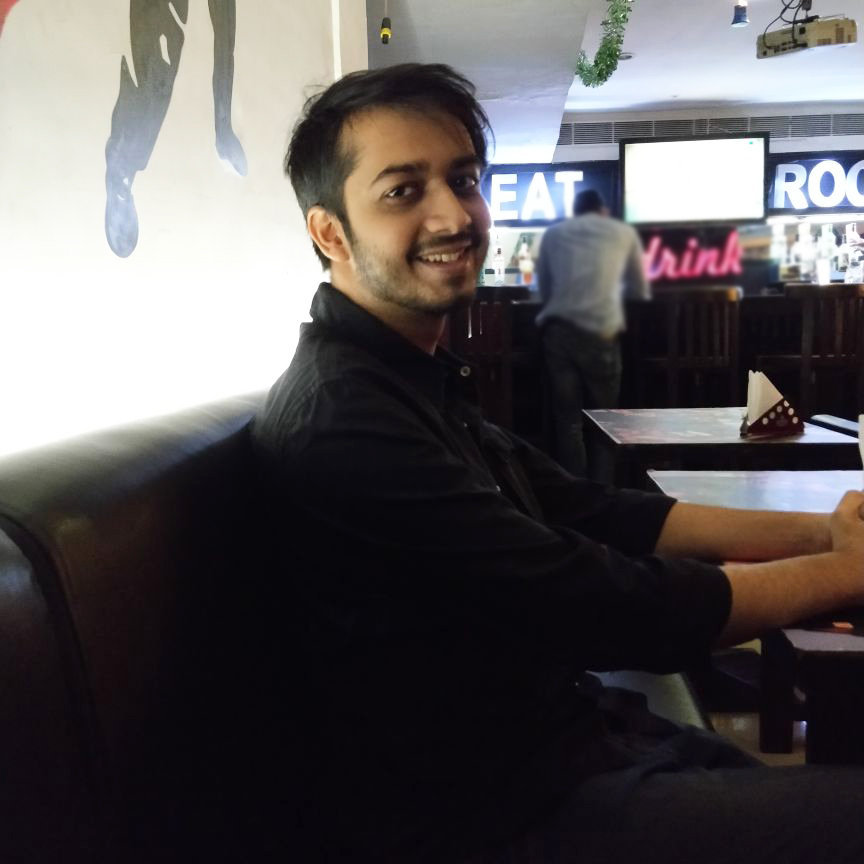 Source : Ashutosh Vyas - contest winner
The poster depicts six silhouettes with pride colours and portrays people uniting and forming a society of togetherness and love.
Vyas said that he was extremely happy and delighted to have won the prestigious competition ''It feels amazing to win, especially in something you believe in. I believe in equal opportunities for all and stand by the idea that all have right to live the way they want to. KASHISH, through this competition helped me express that. This film festival not only brings in an excellent experience with regards to its films, but also gives opportunities to art in different forms. It means a lot to be associated with it,'' said Vyas.
The entries this year came from around the world. "This year the festival received a very diverse range of creative submissions. The winner chosen by Wendell Rodricks is a beautifully stark design that emphatically underlines the theme of the festival - 'only if we are together with pride can we achieve equality and dignity for everyone'. Congratulations to Ashutosh, who is incidentally the third time Mumbaikar winning the contest,'' said festival director Sridhar Rangayan.
Source : KASHISH-2018-Winning-Poster
The winning design will be used on hoardings, banners, cinema slides, delegate cards, T-shirts and catalogue covers.
About KASHISH Mumbai International Queer Film Festival
Voted as one of the Top 5 LGBT Film Festival in the World, KASHISH Mumbai International Queer Film Festival is South Asia's biggest queer film festival and the only LGBT film festival in India to be held in a mainstream theatre. Founded in 2010, KASHISH is held over 5 days at three venues. It is the first Indian LGBT festival to be held with approval by the Information & Broadcasting Ministry, Government of India. KASHISH Mumbai International Queer Film Festival is presented by KASHISH Arts Foundation and organized by Solaris Pictures. Besides the annual film festival its other initiatives are KASHISH Forward - India's first travelling campus LGBTQ film festival, KASHISH Global – that facilitates screening of Indian LGBTQ films across the world, Best of KASHISH film screenings and KASHISH Chalchitra Utsav – a festival of LGBTQ films in regional languages.
Source : Wendell Rodicks
KASHISH 2018 FESTIVAL THEME
The 9th edition of KASHISH Mumbai International Queer Film Festival will celebrate pride and the infinite diversities of families, communities, gender, sex, ethnicity and body types. The fight for equal rights and societal acceptance is also a fight against discrimination of any sort, and equal rights can be only achieved when all of us – LGBTIQ and Allies – come together with pride to celebrate being ourselves.