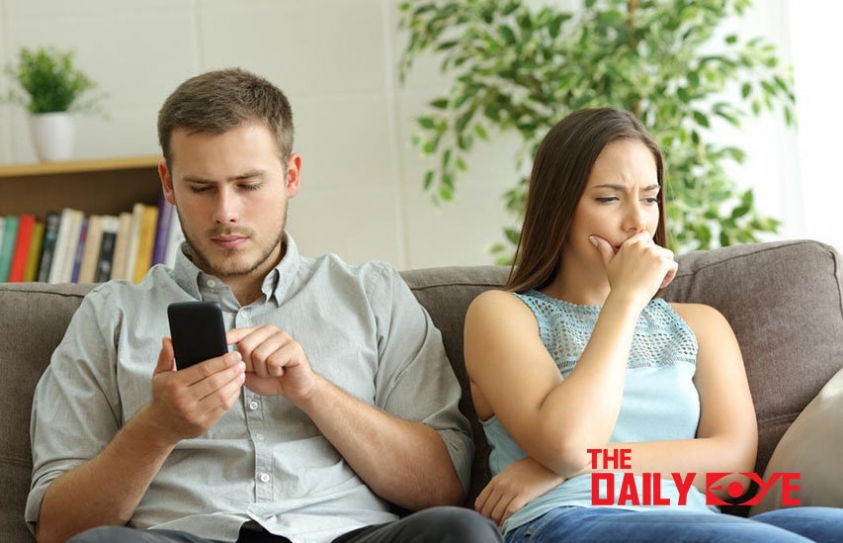 'Phubbing' Severely Disrupts Personal Relationships
by Yash Saboo
April 5 2018, 4:02 pm
Estimated Reading Time: 2 mins, 56 secs
Picture this. You are amongst a group of people, conversing. 5 minutes into the conversation someone pulls out their phone and starts texting or checking their Instagram feed. And eventually, they drift off the conversation. Isn't that annoying?
Not only is that annoying, a study recently proved what everybody already knows: that phone snubbing, a.k.a. phubbing, which is the practice of ignoring your current social company to text/surf on your phone, actually harms relationships.
If you're not sure that you have been the victim of phubbing — or a "phubbee" — ask yourself whether you've ever been in the scenario mentioned above. It may seem relatively harmless. After all, it might just be a quick peek to check a headline or a score or to see if you missed anything. But research shows that ignoring your real-time friends in favour of these virtual distractions is damaging your relationships and your overall well-being.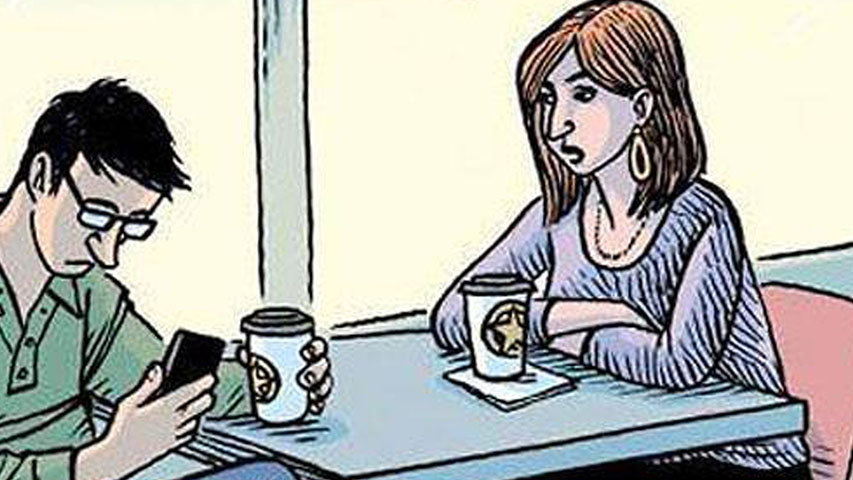 Source : Attn
"Ironically, phubbing is meant to connect you, presumably, with someone through social media or texting," Emma Seppala, a psychologist at Stanford and Yale universities and author of "The Happiness Track," told Time. "But it actually can severely disrupt your present-moment, in-person relationships."
More specifically, the study showed that the practice increases distance between romantic partners, but the results can be extrapolated to any human relationships. Indeed, as the study asserts, "Internet addiction, fear of missing out, and self-control have been found to predict smartphone addiction, which in turn predicts phubbing behaviour."
In the study, 128 people from ages 10 to 34 were put into three groups. The control group of 45 people would not experience phone snubbing at all, 45 were lightly phubbed, and 38 were phubbed extensively. As expected, people in the group that was not being phubbed reported much higher levels of what researchers called "need satisfaction" than members of the two other groups.
Dr. Sally Andrews, a psychologist at Nottingham Trent University and the study's lead author, told The Huffington Post in an email: "The fact that we use our phones twice as many times as we think we do indicates that a lot of smartphone use seems to be habitual, automatic behaviours that we have no awareness of."
That adds up to a lot of screen time: as much as one-third of their waking lives, at five hours a day, for those who use them the most.
It's something we all need to pay more attention to. A 2016 study found that 17 percent of us admit to phubbing at least four times per day. So, how do we stop?
There's even a StopPhubbing website started by an Australian graduate student. It's filled with fake stats (92 percent of repeat phubbers go on to be politicians) and offers downloadable anti-phubbing posters and tips on how to stage a phubbing intervention.
An intervention may be a bit extreme, but being aware is the first step. Some families and friends use the "phone stack" method when eating, either at home or at restaurants. Everyone has to put their phone in a stack on the table. (Some restaurants suggest the first friend who reaches for a phone has to pay for the bill.) It also helps to silence the phone so there are no tempting buzzes.
Be aware of the people you're with (not the virtual friends out there in social media world), make eye contact, and truly listen to what they have to say. Your phone will be waiting for you when the real-life conversation ends.