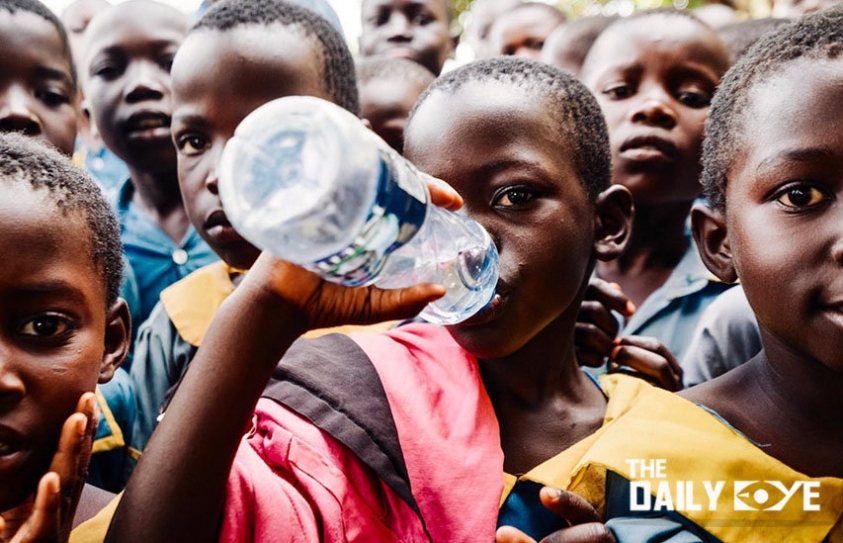 LifeStraw to provide Clean Water to Kenyan Kids
by Yash Saboo
April 18 2018, 4:12 pm
Estimated Reading Time: 2 mins, 44 secs
According to a joint report by the World Health Organization and UNICEF, across the world, 844 million people lack basic drinking water service; 263 million (mostly women) spend more than 30 minutes for each trip collecting water outside the home and 159 million simply drink untreated water from lakes or rivers. Water and sanitation-related diseases remain among the major causes of death in children under five; more than 800 children die every day from diarrhoeal diseases linked to poor hygiene. (UN: "Clean Water, Why it Matters")
More people own cell phones than have regular access to a toilet.
Kenya, amongst all suffering countries, has a critical water and sanitation condition. With more than 16 million Kenyans still using unimproved water sources and 30 million using unimproved sanitation facilities.
Wrestling poor countries from systemic poverty and inadequate social foundations require a well-educated population. On top of all the barriers children face in getting an education, arguably the biggest challenge is access to clean drinking water. There is an urgent need by players in the sector to holistically help improve access to water and sanitation to the people who are in dire need.
There is one such player. Vestergaard is a Switzerland-based for-profit public health company that owns LifeStraw, and Vestergaard Frandsen is the CEO. Vestergaard and LifeStraw run a program called Follow the Liters, which promises to provide drinking water to one student per year for every bottle sold.
Source : YouTube
Vestergaard and LifeStraw take meticulous data on the population of each school they visit. They are doing a big push, splitting up into teams of five or six members, hopping in SUVs and driving hundreds of miles across the region. The LifeStraw teams set up and demonstrate the filters to students and then to smaller groups of prefects, class leaders chosen to be responsible for the tanks.
The water tanks, which hold 50 liters each, are distributed at a rate of about one for every 100 students, and each tank is meant to last approximately five years. The company aims to provide enough water tanks to supply clean drinking water to 1,000,000 students.
Earlier this year, a small army of volunteers and a local, on-the-ground workforce spread out through rural Kenya in one final push to meet its objective: ensuring that one million school children have access to safe drinking water, a goal set only four years prior. In schools spread across the Kenyan countryside, workers installed LifeStraw Community water filters at nearly 1700 schools through LifeStraw's Follow the Liters retail program. That's more than 10,600 installations so far.
It's not easy. In Kenya, poverty levels are high, birth rates are high, jobs are scarce, and access to passable roads is sometimes limited. Other concerns include malaria, high rates of HIV infection, limited access to hospitals and clinics, and inadequate access to pharmaceuticals. And despite its large population, Kenya remains rural.
It's not that bad though. Things are improving. Life expectancy rates are rapidly rising throughout the country, and while Kenya may rank low on the World Happiness Index, Kenyans are known to be one of the kindest people. What they lack is education.
A clean water and sanitation system would not only help the upcoming generations go to school but also pass out with flying colours, all thanks to Vestergaard and LifeStraw.