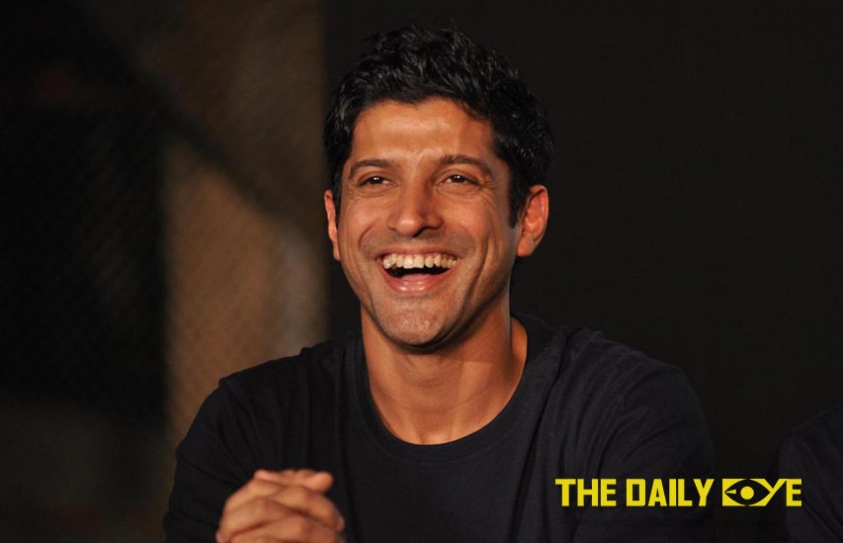 Farhan Akhtar says that there is nothing negative about being HIV Positive
by Yash Saboo
October 9 2017, 2:41 pm
Estimated Reading Time: 2 mins, 7 secs
Actor-producer Farhan Akhtar was spotted talking about the stigma associated to HIV and the disease AIDS at the launch of the Vespa RED in Mumbai. Piaggio, the company which launched the special edition scooter has joined hands with RED, a company which raises funds to spread awareness about AIDS across the globe.
India has the third largest HIV epidemic in the world. In 2015, HIV prevalence in India was an estimated 0.26%. This figure is small compared to most other middle-income countries but because of India's huge population (1.2 billion), this equates to 2.1 million people living with HIV. In the same year, an estimated 68,000 people died from AIDS-related illnesses.
At the launch event which was held on 3rd October 2017 he spoke about the initiatives taken by the company to get rid of the stigma attached to HIV. Farhan said, "The fact is that you can continue to live and have a normal life as long as there is no stigma attached to it. It is one of the biggest battles which we as people have to deal with; coming to terms with the fact that it is just another disease. It does require another kind of treatment and cure, but the stigma is very huge that has been attached to it and we need to get rid of it" said Farhan Akhtar on the side-lines of the launch.
Talking further about the HIV virus and to create awareness, Akhtar shared some candid details from his personal life to further loosen the grip of the stigma attached to the disease. Farhan also spoke about his love for riding bicycles. "I do an overall health check-up as advised by my doctors, which also includes HIV test, as the blood is checked for everything. But that apart, I do know people, who are living with the HIV virus, there are couple of people who are HIV positive who are employed by me." added Farhan.
Every sale of this version of the Vespa RED launched in the Indian Market will generate money to finance Global Fund grants that support the fight to end AIDS in India. "Fifty dollars of each sale will go towards dealing with the HIV virus causes. And that to me is probably a bigger USP than anything else, as far as the purchase of the scooter is concerned" said Farhan, when asked about USP of the product.
Farhan has worked closely with the cause of HIV-AIDS awareness program. He directed a short film titled Positive in 2007 to spread awareness on HIV-AIDS.