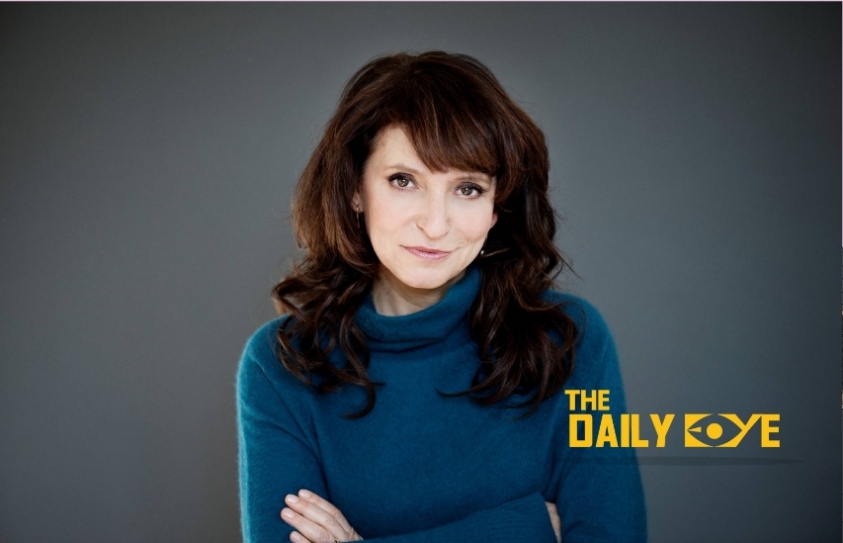 Director Susanne Bier: "Female Directors will show a more complex view of Humanity"
by Shruthi Venkatesh
December 13 2018, 6:34 pm
Estimated Reading Time: 3 mins, 55 secs
Hollywood is now a leading genre for bigger and better roles for women, black and all other minority actors. Yet, the most famous female directors raise a voice on the prohibition of the idealized image of beauty. It is something which the films stubbornly fail to address.
Susanne Bier, a Danish Filmmaker and one of the most talented female directors, who won the Oscar, A Golden Globe and an Emmy. She says "Looks are more a taboo than gender and race". In a recent interview with the Observer, Susanne says that she struggled to convince studio heads when she wanted to cast actors who differed from Hollywood's idealised image of beauty. "If I suggest actors or actresses with unusual looks, I have a much harder time getting them through than anyone else."
She added: "It's difficult to talk about because you don't get a straight answer. You're not going to get a studio head that says 'We don't think this person is beautiful enough'. You get all sorts of strange answers. But that is the reason. There's no doubt that that is the one taboo which is very hard to overcome."
Susanne always had a thought that audience prefer beauty to talent. The proverb 'Appearances are Deceptive' isn't applicable in Susanne's film career. "But I do think that the world consists of many elements – and I don't necessarily think that beauty is the only interesting thing", she says.
Susanne won the Oscar for best foreign language film - In a Better World, about a doctor grappling with the horrors of a refugee camp and his own disintegrating family. Her other award-winning films include Things We Lost in the Fire, a drama starring Halle Berry and The Night Manager, based on John le Carré's novel. The most prominent and the famous was The Night Manager - a television series.
Susanne writes down her personal review which was later published in one of the British news blog, The Guardian: "Until The Night Manager, I tended to make films about ordinary people caught in extreme and complicated situations. These films were often categorised as intimate dramas. With that background, and as a female director, the world of spies and arms dealers was not an obvious fit. Each time I've made a film, I'm told by a smart studio exec, as if having stumbled across Pythagoras's theorem, that my audience is women between the ages of 20 and 50. For 20 years this "insight" has never changed. All my films have been different: I've made romcoms; I've been political; I've made films about violence and trauma. But because I am a female director they are all treated the same. Anything made by someone who isn't a white male is labelled art house and niche".
During The Night Manager shoot - Susanne Bier (greektyrant)
Susanne's thought is that meaningful change can only happen when studios create a more imaginative way of considering their audience. She predicts that in a world, where the industry is actively promoting female film-makers, women will be portrayed very differently. "We are going to see a more complex description of humanity with more female directors," she said. "Female characters have been for too long a sort of love interest, a function of a main male character, whether a mother, a daughter, a girlfriend."
She said "It isn't just from a feminist, political point of view. It's purely from an artistic point of view. It's just plain boring that women are not allowed to be more exciting. They can be less likable, as long as they're more interesting" stating that Hollywood really needs a change. She portrays an example of Sandra Bullock as cast in a role that is a far cry from cinema's stock male fantasy of women. In the role she plays a reluctant mother who does not even bother to name her children, forbidding herself to succumb to the weakness of emotion in an effort to survive. Here, Susanne destroys the stereotype that mothers aren't only meant to be soft and sensitive but to have the animalistic force inside them when someone or anyone dares to touch her children.
Susanne Bier is all set to start filming the next movie, The Undoing, a six-part thriller about betrayal, starring Nicole Kidman and Hugh Grant.