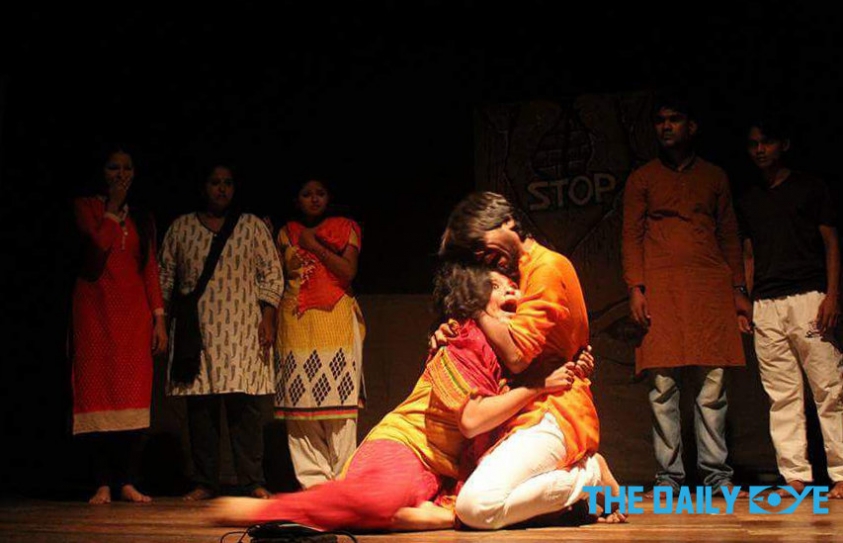 Indian Theatre Puts CORO's 'Right To Pee' Campaign Centre Stage
by The Daily Eye Team
September 11 2017, 6:03 pm
CORO, a well-established NGO in the city has been slowly campaigning to easy and safe access to toilets for women in the city, and it set to host a play in Mumbai regarding the same.
CORO began its 'Right to Pee' campaign in 2011. It developed out of the grassroots development program that they were running, which was aimed at tackling issues that marginalised communities face, and developing leaders to manage the same in the future. RTP has now been alive for six years and is a collective campaign now, being supported by 33 organisations in total.
The initial calls of the RTP campaign, which revolved around demands for urinals and toilets for women in public slowly grew as the organisers realised the widespread gender biases that existed and which people refused to attempt at resolving. That their campaign got laughed at, or thought obnoxious by many might have dissuaded some, but RTP took it as a matter of shame, that such as basic need had to be demanded from higher authorities, and faced the challenge, determined to change the skewed ratio of 2300 urinals for men versus none for women. The campaign was necessary and relevant to everyone, from office goers to small-time vegetable vendors, and RTP eventually included the causes of the LGBT community as well, to make it a universal appeal. Today, it stands for equal rights for all, and hopes to make cities safe, healthy and inclusive for all, especially for those discriminated against.
Today, RTP has come far from just a small cry for change, in terms of its reach and advocacy and the content of its campaign as well. It has expanded its call to a 'Right to City', and works with how public spaces are often gendered, seeking to change that. The team holds talks with the Development Plan authorities in Mumbai, with Railway authorities, and with district heads as well, to make the campaign more and more inclusive. It hopes to collaborate with, and involve several other stakeholders in the process. RTP even hosted a National Convention for the Right to Pee keeping in line with the same, which was attended by several key bureaucrats, administrative authorities, and women's rights leaders.
Taking their campaign one step further, CORO-RTP is presenting a play which depicts the journey of the Right to Pee mission, and follows it up with an interactive discussion. This is a unique effort, and hopes to create awareness in appropriate circles. The play has been written by writer Rajesh Kolambkar, who has been a mentor in the leadership program at CORO, and has been associated with the Right to Pee movement right since its first meeting. The play, directed by Akshay Ahire uses humour to tackle the very serious issue of equal rights, and hopes to reach out to the masses through the medium.
The play has been created in collaboration with the 'Ajatshatru' theatre group and the Research Center for Women's Studies, SNDT College in Mumbai. It will be performed at the Ravindra Natya Mandir at Prabhadevi, Mumbai from 3 to 6 pm on 15th September 2017.