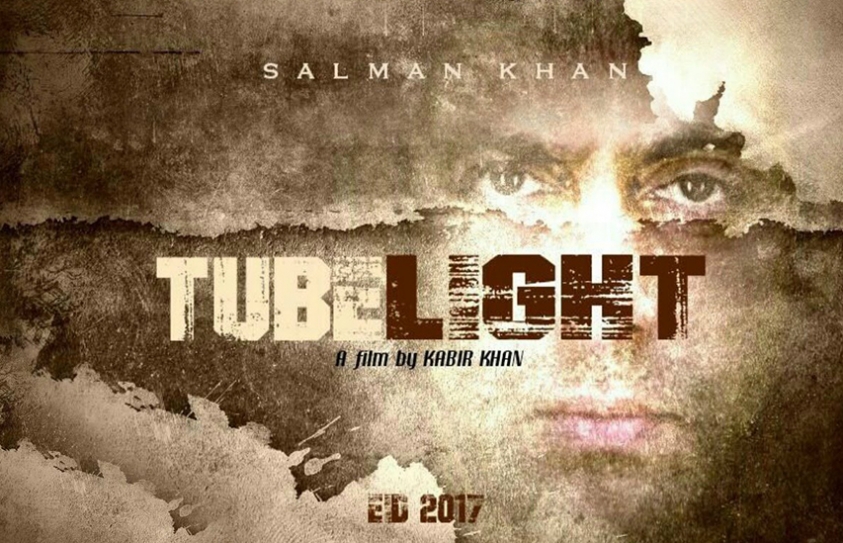 True Review Movie - Tubelight
by Himanshi Saboo
June 23 2017, 5:02 pm
Estimated Reading Time: 2 mins, 47 secs
Cast: Salman Khan, Sohail Khan, Zhu Zhu

Director: Kabir Khan

Producer: Salman Khan

Written: Kabir Khan

Genre: War Film

Duration:136 Mins*
You have watched a slomo video, right? Now imagine the slomo video being stretched for 3 hours, that is exactly what Tubelight is. One of the best part of this movie is watching Sohail Khan, yes you read that right. His straight-faced acting was the most bearable thing on screen. It was also lovely to see Om Puri for one last time, with this movie it will be his last performance as an actor and indeed I am grateful to Kabir Khan for making it graceful.
Laxman Singh (Salman Khan) is gullible and feeble minded and is named Tubelight by his neighbors. He lives by his faith and believes that if the faith is alive, one can achieve anything and even stop a war. Tubelight is a remake of a 2015 American release called Little Boy, directed by Alejandro Monteverde. The Bollywood rendition is slavish and fable like. Laxman Singh is from Jagatpur a small town where the neighbors have no work except to watch his antics or berate him. Banne Chacha a God like figure imparts knowledge, Narayan (Mohd Zeeshan) keeps bullying him which only gets annoying by the end and instead of having a sympathetic moment we start feeling frustrated. The film lifts up when Liling (Zhu Zhu) and Guo(Matin), who are Chinese immigrants move to Jagatpur but this part of the story seems forced to kindle the Hindi-Chini Bhai Bhai sentiments.
Set in September 1962, the film is about Laxman Singh Bisht (Salman) whose brother Bharat (Sohail) has gone across the border to fight in the Indo-Chinese war. There's no authenticity to the period they are living in, with scripts, costumes or even the sets. One day a magician passes by Jagatpur and shows Laxman that he can move a bottle with his mind, I won't reveal who the magician is but he is a certain Khan who's been strategically placed for the audience to go back to watching the movie again. Since then Laxman starts believing that he can move mountains with his mind (Read Faith) and stop a war from which his brother hasn't returned yet.
The story is painfully slow, redundant at points and the scenes which try to depict a wholehearted Salman being a goody two shoes comes off as preposterous. Though the message of the film is important, of not hating people you are at war with and also the pointlessness of the war itself but the whole scenario comes off as ludicrous. The war scenes are over the top and not authentic, most of them are montages and look unreal. In one of the scenes a row of soldiers stands in position, and when enemies open fire, they all fall to the ground, shot in the right shoulder at the exact same time.
It wouldn't be wrong to say that everyone except Salman Khan in this movie is worth a onetime watch. One of the factor also irking me is the point of casting a child actor from Arunachal Pradesh alongside a Chinese actor depicting the fact that it's all same. Of course, the tickets will be overbooked and theaters housefull but this movie is definitely better to sit out.