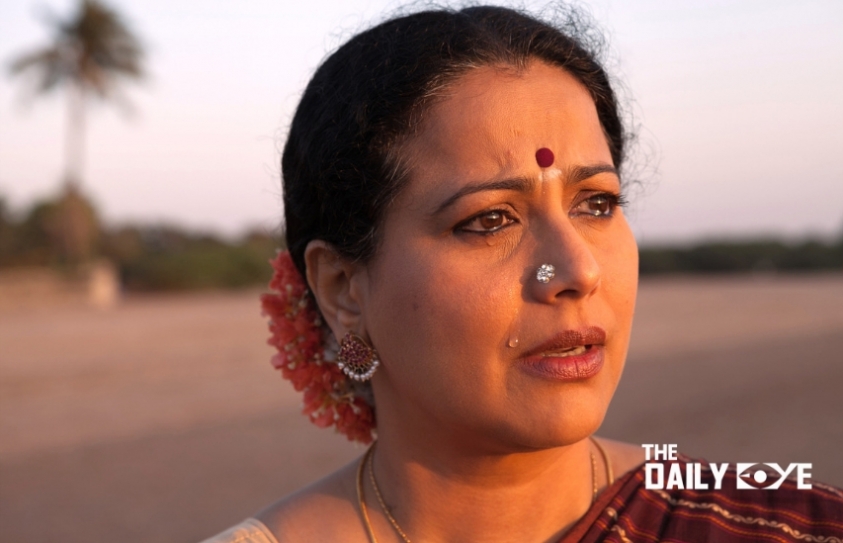 EVENING SHADOWS screens in Amsterdam on 'Coming Out Day'
by The Daily Eye News Desk
October 11 2018, 12:00 pm
Estimated Reading Time: 3 mins, 8 secs
October 11th is celebrated as Coming Out Day worldwide since 1988, underlining the most basic form of activism - coming out to family, friends and colleagues, and living life as an openly lesbian or gay person.
Evening Shadows is a Hindi feature film about a son coming out to his mother in a small town in Southern India, and the challenges the mother faces to accept him due to the conservative background she comes from, and the patriarchal society she is enmeshed in.
Filmmaker Sridhar Rangayan, an out gay activist himself said, "While coming out about your sexuality is a personal journey, the process of coming out is a political one since it empowers you as a human being. It is a huge honour for our film to be invited to screen at this prestigious company on this momentous day. We hope that our film Evening Shadows will create an impact on youngsters across the world to be confident and comfortable in their skins, and for families to be more accepting".
The screening on October 11th in Amsterdam is organized by Elsevier Pride inviting all its employees as well as friends and families of the employees. "Elsevier recognizes that its people are its strength and diversity is vital to its future as an organization. By embracing diversity, Elsevier encourages new ideas, sees different perspectives and fuels real innovation. With events such as the upcoming movie night on Coming Out Day, Elsevier's employees and their guests can make diversity and inclusion more visible", said Elsevier Pride, the company's LGBTI employee resource group.
The film Evening Shadows is gathering accolades and awards across the world. The film last week won the Best International Feature audience award at Out on Film, Atlanta and Best Performance in a Supporting Role for actress Mona Ambegaonkar at Out at the Movies, Winston-Salem, USA. This comes close on the heels of the film winning the Best Narrative Feature award at Chicago South Asian Film Festival recently.
Excited about winning the award, Mona Ambegaonkar said, "This is my first International Award and I am so proud that I got it for Evening Shadows which is not just a film, but a movement, a 'Reaching Out and Touching Your Hearts' endeavour. For me, the most precious comment about the award comes from one of the jury members on the panel - "It is the 'Best Performance in a Supporting Role'. Not gender-specific; she beat out plenty of men." This one statement is just resonating in my head; for I won not because I am an 'actress' but because I rendered an honest performance. There can be no greater honour than to be recognized for that".
Evening Shadows has already won 6 awards at festivals in Amsterdam, Kansas City, North Carolina, Chicago, Atlanta and Winston-Salem. It has been an Official Selection at 38 international film festivals.
Director Rangayan is embarking on a 6 city tour across 4 countries in Europe – The Netherlands, UK, Germany and Spain. Excited about the reception the film is receiving, Rangayan said, "The film seems to cut across all barriers of region, language, and ethnicity, and have connected emotionally with audiences as diverse as in USA, UK and Europe to Sri Lanka and China. The film becomes all the more important to be seen widely in India post the reading down of Sec 377 and the legalization of same-sex love in India."
The film has received a UA certificate and is being readied for a mainstream release by end of the year.
Facebook: https://www.facebook.com/EveningShadowsFilm
Twitter: https://twitter.com/Evening_Shadows
Instagram: https://www.instagram.com/EveningShadowsFilm/
YouTube Trailer: https://youtu.be/iDpqasfWF9k