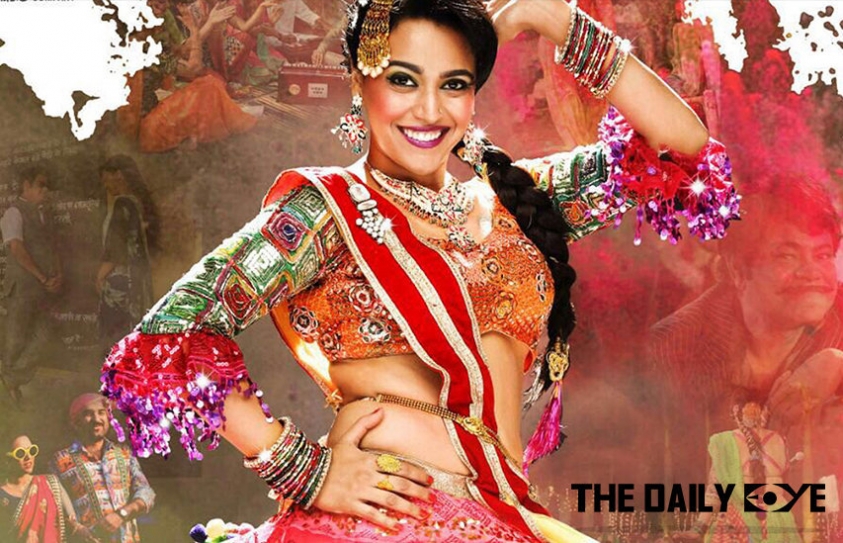 Anaarkali of Aarah in support of female students of BHU
by Yash Saboo
October 30 2017, 1:31 pm
Estimated Reading Time: 3 mins, 8 secs
Swara Bhaskar is supporting the female students of Banaras Hindu University (BHU). Last month in BHU, there was an incident where a female student claimed that she was sexually harassed by three men inside the campus. Swara is someone who doesn't mind calling a spade a spade. Frank and outspoken, the versatile actress has always been known for voicing her opinion on issues related to women and the society and for supporting women and their social upliftment.
Also, the JNU alumnus keeps going back to JNU because she has a home there, but recently she went to the university to support the students and teachers' demands to reinstate Gender Sensitisation Committee Against Sexual Harassment (GSCASH), the university's sexual harassment watchdog. "JNU made me a better person", says Swara. The members of the JNU Teachers Association screened her film 'Anaarkali of Aarah', which was followed by a discussion with the actress on both, her film and her association with JNU.
'Anaarkali of Aarah' delves deep into the hinterlands of India to come up with a telling yet entertaining statement on feminism, patriarchy, and the importance to defend one's respect regardless the odds. The film is a strong, inspirational, and rooted portrayal of feminism.
There were two screenings organized in the campus last Tuesday, one started around 6.30 pm and the second after a discussion with Swara at 9.30 pm. "Kitna time hai aap logon ke paas, kyunki main notes banake layi hoon," she started discussing her association with the university on this note. "Aajkal JNU kaafi mashoor hai, and if people in Bollywood are aware of this, then we have really done something amazing. If you say anything critical about society, then people turn and ask you, 'Aap JNU se hain kya?' When people call me JNU chhaap-jhole wali, main seena thok ke kehti hoon, 'haan main hoon JNU chhaap' because this place made me a better person. It made me realize that if I haven't experienced something in my life does not mean that nobody in this country has had that experience," she said at the auditorium.
This time, in this case of BHU, she says, "It's very shameful that a woman is being manhandled or sexually harassed in our society. Unfortunately, such a tragic incident has happened in the premises of a teaching institute, which is quite painful. It's learned that the female students have been facing such problems regularly. This is quite a dangerous situation for any girl who stays alone at a university far away from her family. Right to information and education are our constitutional rights and I think a society can't term itself as educated and civilized till we're unable to provide basic facilities to them, including education and safety."
"I salute the spirit of the girl who faced the unfortunate incident and the female students of BHU University that even after facing several problems, they stood up, raised their voice against it and fought for their cause. Every girl child in India has the right to education in a safe manner. Being a responsible, civilized and educated citizen, I appeal to the people and especially Uttar Pradesh Police, BHU authorities and education ministry to come forward and support the female students and help them fight for their rights to education and safety. There has to be a committee appointed to monitor the sexual harassment cases happening and take strict against the culprits and the ones breaking the law," voiced Swara.
Sources:
https://timesofindia.indiatimes.com/city/delhi/swara-on-gscash-dissolution-why-would-anybody-make-an-already-safe-campus-unsafe/articleshow/61036332.cms
https://timesofindia.indiatimes.com/entertainment/hindi/bollywood/news/swara-bhaskar-against-disbanding-of-jnu-sexual-harassment/articleshow/61029407.cms
http://thebravehindu.com/index.php/2017/10/27/swara-bhaskar-support-bhu-female-studentsswara/
http://www.bollywooddhamaka.in/actress/see-swara-bhasker-said-banaras-hindu-university-students/24833
https://www.movified.com/anarkali-of-aarah-movie-review-feminism-portrayed-with-loads-of-entertainment-and-a-huge-heart