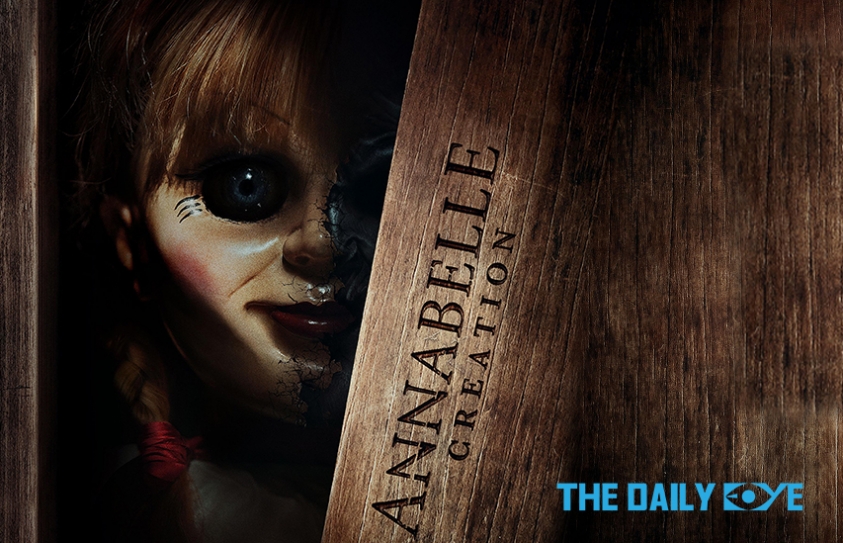 Annabelle
by Himanshi Saboo
August 18 2017, 7:50 pm
Estimated Reading Time: 2 mins, 31 secs
Cast: Annabelle Wallis, Ward Horton, Alfre Woodard
Direction: John R. Leonetti
Production: Peter Safran, James Wan
Writer: Gary Dauberman
Duration:100Mins
Annabelle: The Creation goes on the top of the horror movie pile where in someone moves to a new house and finds ghost residing in it already. It's a banal and overworked story with lots and lots of dolls. A prequel to a prequel (WHY?) it offers nothing new to the viewers and will be a disappointment to horror movie addicts.
It is visually appealing with great cinematography angles and satisfactory performances, only thing missing in the movie is a story one can't blink too.
A family in 1940s America loses a child in an accident, and in the present day a few orphans along with their caretaker move into the house and we are shown the creepy doll sitting calmly in a room, soon begins the spooky narrative with the children, one of them is quickly possessed and that's that. There's no gradient to the story and apart from the great match of gut wrenching sounds to scene, we are left to wonder is there something more?
Visual trickery uplifts the film but the hackneyed version of the story makes the whole experience of a horror movie ordinary and predictable which is exactly the opposite one looks for in a Horror genre movie. There is no clarity as to what the entity wants from the orphans or what it's story is, the questions we want answered are never asked so one doesn't understand the entirety of the situation.
Audience who have already watched the sequels are aware that the doll is possessed so revealing this piece of information in a theatrical manner is illogical and trivial. Though one of the very first Sandberg's movie for DC Shazam the future of the prequels and sequels looks promising if created with better writers and a story with gravity. This movie might stand proudly and few spaces ahead from every other scary movie but could have easily been one of the best horror movies we have seen.
One of the most interesting part of the story is when it ends and Valak, the scary nun from Conjuring 2 appears and makes the audience bounce off their chairs.
We shall wait for the upcoming movie about the Nun and our picture would be clearer, right now I am lost in a whirlwind of prequels and sequels waiting to catch on how everything is related to each other. The first film in the Annabelle series might overshadow this one as it has similar scares and loops, watch it if you want a scare and not a story and if you keenly follow James Wan's Conjuring too because it's all intermingled and makes you wonder if these hackneyed stories are created just for the commercial purpose? One can only answer that by watching the future and upcoming movies by them. Till then enjoy a few scare and giggle at some places and don't forget to sit till end for VALAK.