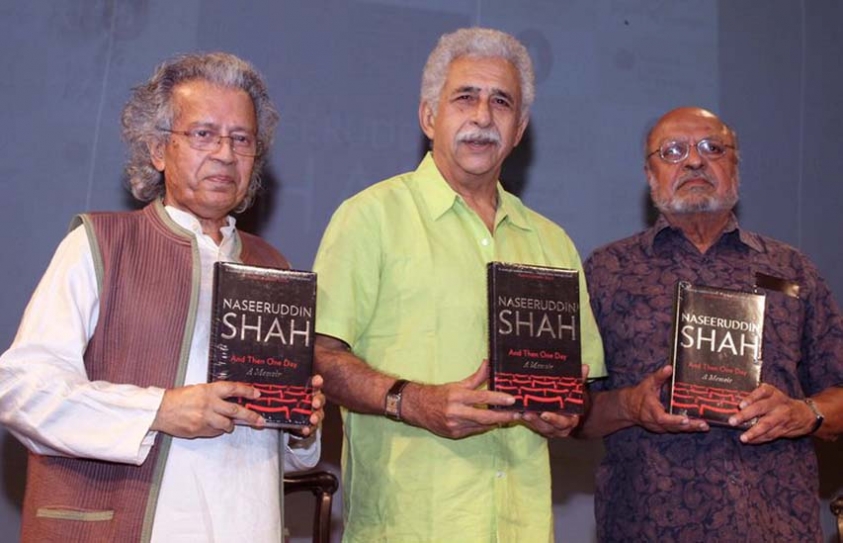 Naseeruddin Shah's book And Then One Day – A Memoir launched by Shyam Benegal
by The Daily Eye Team
November 28 2014, 12:15 pm
Estimated Reading Time: 2 mins, 21 secs
Literature Live! Evenings and Penguin India in association with NCPA presented an evening with author Naseeruddin Shah in conversation with Anil Dharker at the launch of his memoir's 'And then one day' by Shyam Benegal at Experimental theatre, NCPA.
Naseeruddin Shah has been an actor in films since 1975, and an actor–director–teacher in theatre almost as long, having played the lead in over two hundred feature films and more than sixty professional theatre productions, both in India and abroad. A first-time writer, he is passionate about playing and watching tennis, cricket and movies, in that order. The recipient of numerous awards which he neither treasures nor cares to mention, he lives in Mumbai with his wife, Ratna, their three children and a cat.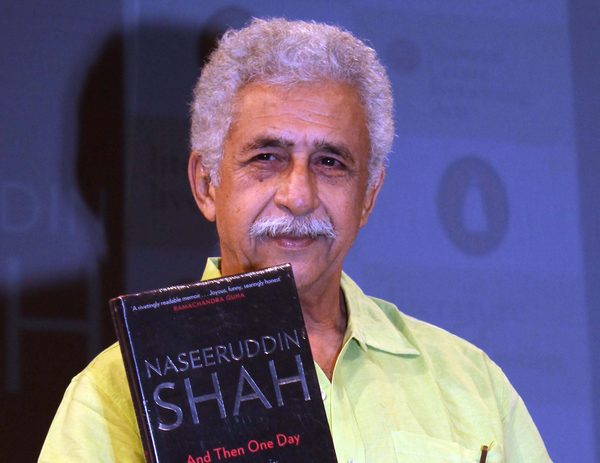 ​Naseeruddin Shah commented at the book launch, "I made my dear ones read the book and my wife found it really hilarious and entertaining. My book talks about my entire journey from getting into theatre to struggles, hardships, love, family, and friends. I think I would not be writing a second part of the book as this includes everything of my life."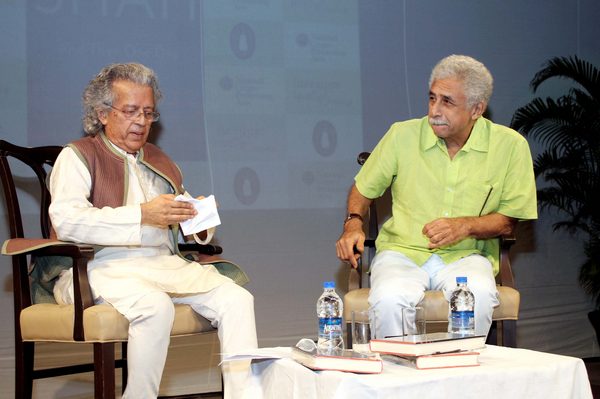 And Then One Daytells a compelling tale, written with rare honesty and consummate elegance, leavened with tongue-in-cheek humour. There are moving portraits of family members, darkly funny accounts of his school days, and vivid cameos of directors and actors he has worked with, among them Ebrahim Alkazi, Shyam Benegal, Girish Karnad, Om Puri and Shabana Azmi. The accounts of his struggle to earn a living through acting, his experiments with the craft, his love affairs, his early marriage, his successes and failures are narrated with remarkable frankness and objective self-assessment. Brimming with delightful anecdotes as well as poignant, often painful revelations, this book is a tour de force, destined to become a classic of the genre.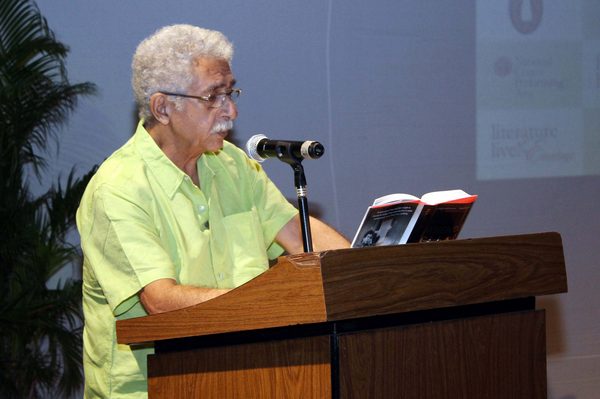 Reviews:
'A rivetingly readable memoir … Joyous, funny, searingly honest'—Ramachandra Guha
About Literature Live! Evenings
Literature Live! Evenings is dedicated to celebrating the written word in all its glorious forms. From book launches, thought-provoking talks, literary evenings and author interactions, book swaps and workshops, it offers Mumbai a chance to participate in the many joys of literature on a monthly basis. It also organises Tata Literature Live! The Mumbai LitFest, Mumbai's premier international literary festival. Having just completed its fifth edition from October 30 to November 2 2014, Tata Literature Live! The Mumbai International LitFest has become immensely popular because it looks at literature in a way that complements the spirit of Mumbai: energetic, cosmopolitan and all-inclusive. Over 120 writers, thinkers and performers from all over the world participated during its many events this year at the National Centre for Performing Arts and the Prithvi Theatre.
For further information, please contact: Crisscross Communications
Disha Shah | disha@crisscross.in | 9930224253