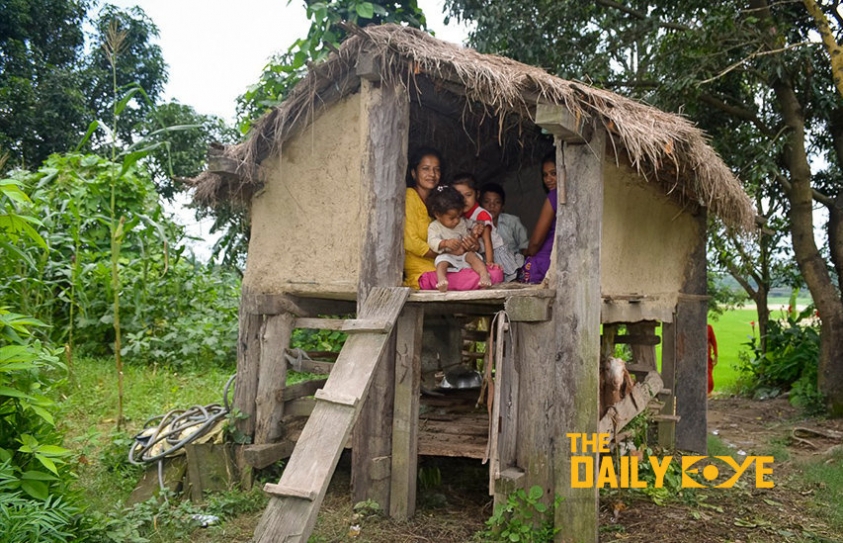 A Nepalese Superstition that is costing Women their Lives
by Yash Saboo
July 10 2018, 6:41 pm
Estimated Reading Time: 4 mins, 6 secs
In the first week of January 2018, Gauri Bayak, 23, Nepalese by nationality, was sleeping in a hut during her menstrual period. She was found dead the next morning by her neighbours. According to the preliminary investigation, police suspected that Gauri Bayak, a permanent resident of Turmakhad Rural Municipality-3 in Accham district, died due to suffocation, thanks to the narrow and congested hut where she was sleeping.
Gauri was the latest victim of the chhaupadi custom, which is prevalent in several far-western districts of Nepal. What exactly is chhaupadi? In Nepal, women, while menstruating, are considered impure and are forced to live alone in huts or mud cowsheds for seven days, away from family members. The exile of women from home to hut during this period is known as chhaupadi.
"In the last ten years in Accham district alone, nine women have lost their lives while living in the huts during their menstrual cycle," Menuka Dhunaga, a local journalist, said in a report published in Nepal's vernacular daily, Kantipur. "Despite the announcement of destroying such huts to end such practices, women continue to die and practices go unchecked," she reported.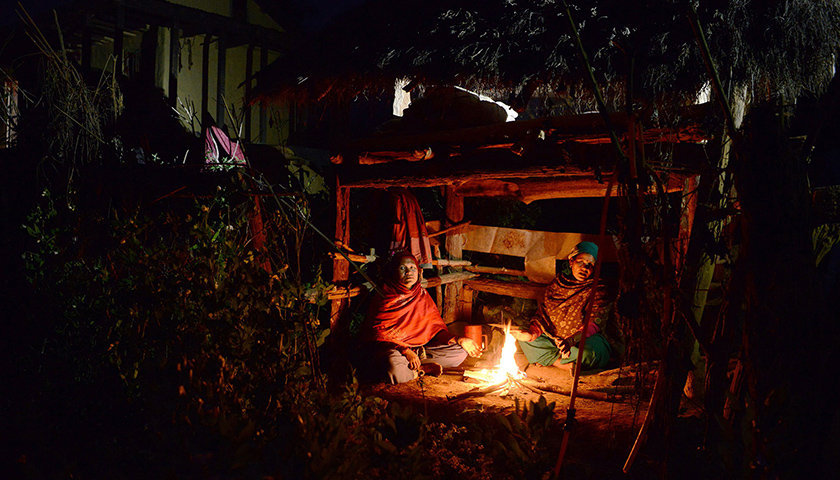 Time
In another instance reported by The Guardian, for five consecutive days each month, Sofalta Rokaya leaves the bed in her home in western Nepal to sleep among her family's cows. The stone shed they share is dark and filthy, freezing in the winter and sweltering in the summer, and littered with hay, muck, insects and dung.
Sofalta, 16, was terrified to tell her parents once she started menstruating. "[It] would mean staying in the cowshed, and I didn't know if I could do it," she says. "I feel horrible here – the cow dung smells and the animals step on us. The dirt and hay get stuck all over my body.
"I wish that I didn't have a period."
Despite efforts by the government and non-governmental organizations to end the practice, chhaupadi remains a major social problem, mainly in Nepal's western districts. Many related deaths go unreported in the media. Reports indicate that more than 90 percent of women in Nepal's far-western and mid-western districts follow the chhaupadi tradition, whether due to social pressure or according to their own wishes.
During menstruation, women are not allowed to stay in the home or eat their regular diet. They are not even allowed to bathe from the tap, in wells or rivers during that period of time. In some villages, there are separate taps and wells for the women. They are completely barred from going near the temple; if a road is even linked to a temple, a menstruating woman has to choose a different path.
www.wateraid.org
As per the social custom, women who are unmarried will stay in the hut for six days, married women with both son and daughter are supposed to stay for five days and women with only daughters will stay in the hut for a whole week. The women face major health problems and risks due to living in the poorly constructed huts. Diarrhoea, pneumonia and respiratory diseases are only a few of the many deadly diseases women here face. It's not only diseases that are a problem. While living in the isolated huts, women also face the danger of attack by wild animals, or even abuse and rape by their fellow villagers.
Following pressure from rights activists, last year Nepal's parliament enacted a law labelling chhaupadi a criminal act. As per the new law, people who force their family members to live in sheds are subject to legal actions. As per the law, a three-month jail sentence or $300 fine, or both, will be levied on anyone who forces a relative to stay in a shed. However, the new legal provisions have not been implemented at the grassroots level.
But will this law change the narrow mind-set of the local population? People who are aware of the new legal provision are reluctant to implement it. Community radio stations have been conveying the message that sending women to huts is a crime and the practice must be abandoned, but local people are not ready to accept the change.
Mr. Budha, the father-in-law of the woman who died in January, Gauri, now tells as many people who will listen about the dangers of chhaupadi. "But people don't care," he said. "I say, 'My daughter died, yours could, too.' But then they say, 'We are sorry but that is our culture.'"
Since the death of her daughter-in-law, he has insisted that his wife sleep in the main house during her period. "And you know what?" he said. "Nothing bad has happened. All these years, we've been fooled into believing a false superstition."